Happily Ever After Kit in my Creative Journal – with video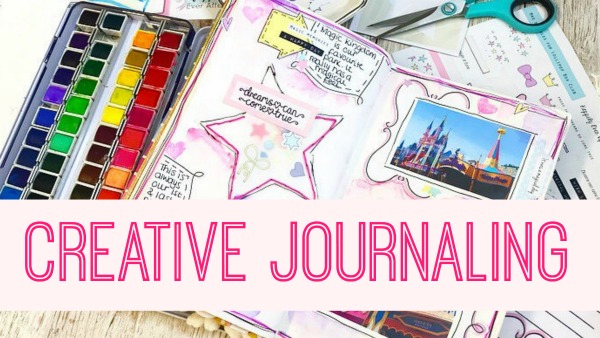 Hi. I'm using the new May kit which is called 'Happily Ever After' in my creative journal today.
You can view this new kit here, these are being shipped on the 17th May, so grab one whilst they are still in stock.
And you can view the process video of this page being made here.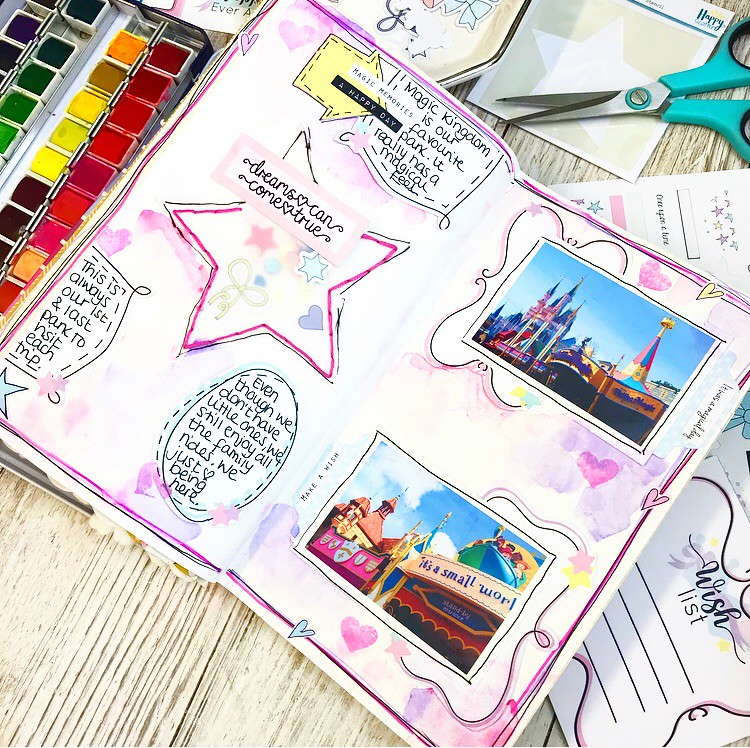 I had to do some repair work on my traveler's notebook first which you will see in the video. It's very full and keeps falling to pieces. I think you can see though looking at this page that I did a good job of repairing. It looks neat and tidy again.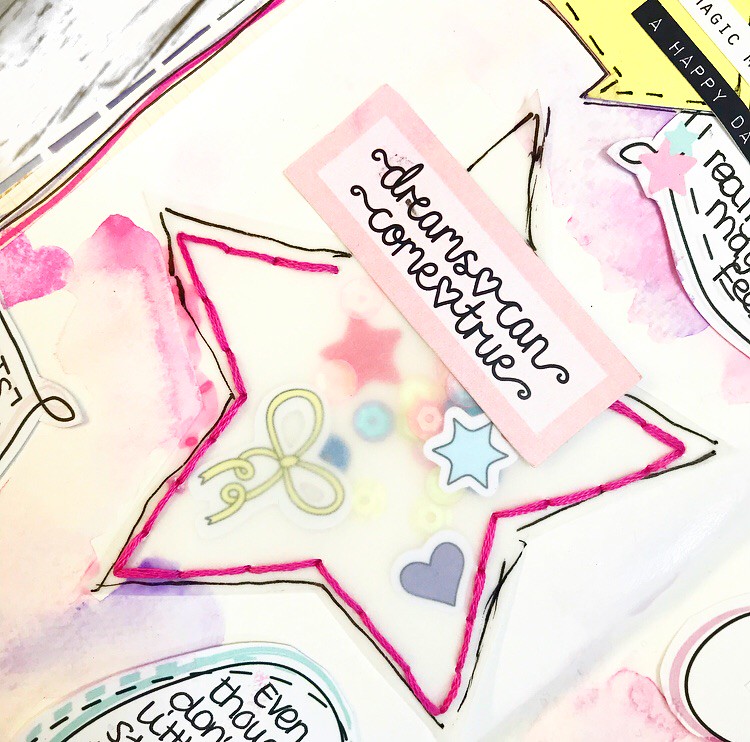 This is the DIY from this month's kit. To make a mini star shaker pocket. I share 2 variations of this in the video.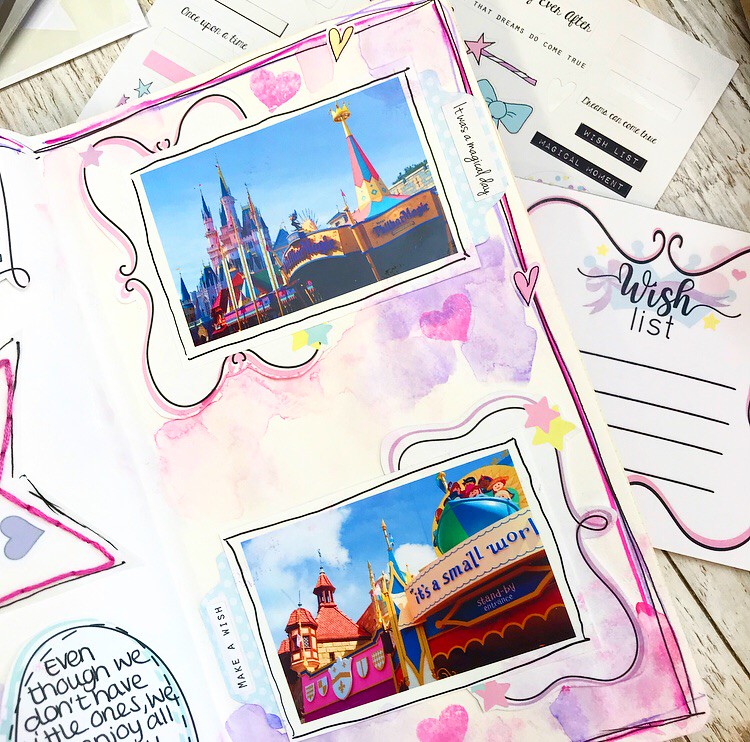 And I cut up the frame paper from the kit to place my photos on. I love these fun frames.  I then recreated these around my whole page using a black journal pen, coloured markers and stickers from the kit.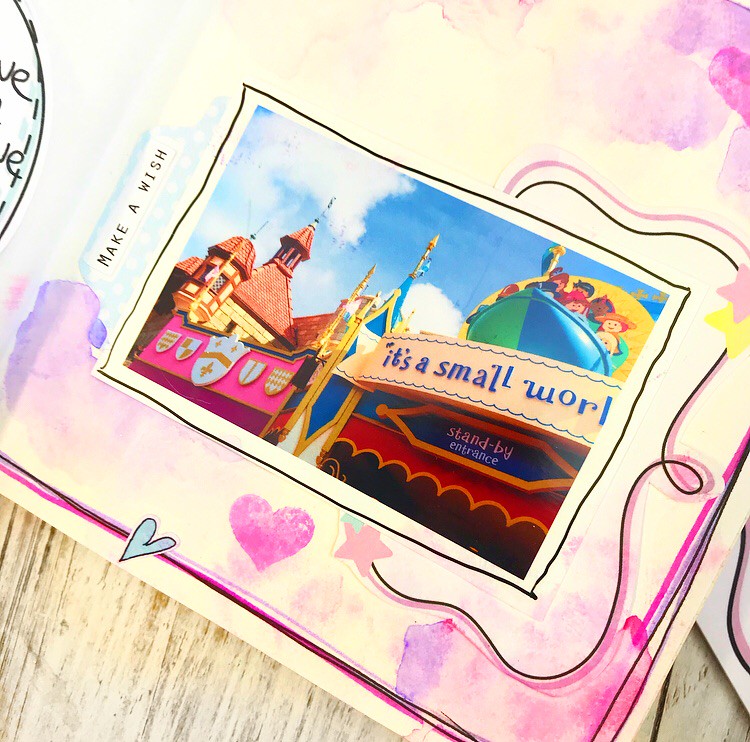 I then used one of the kit stamps and also some watercolours.
I'm so happy with how this page turned out.
I am using this for the first challenge of May. You can view all the Lollipop Challenges here in our chat group.
Everyone is welcome to play along.
All you need to do is created something with a fun border. I love adding borders to my photos, my journaling, my pages. It;s something I always like to do.
This challenge will close on June 17th 23.59UK.
I really hope you enjoy today's video and you can start stalking the postie from next week.
Remember you can still grab a kit here.
Have a great day.
Lisa x