Planning with Danielle – with video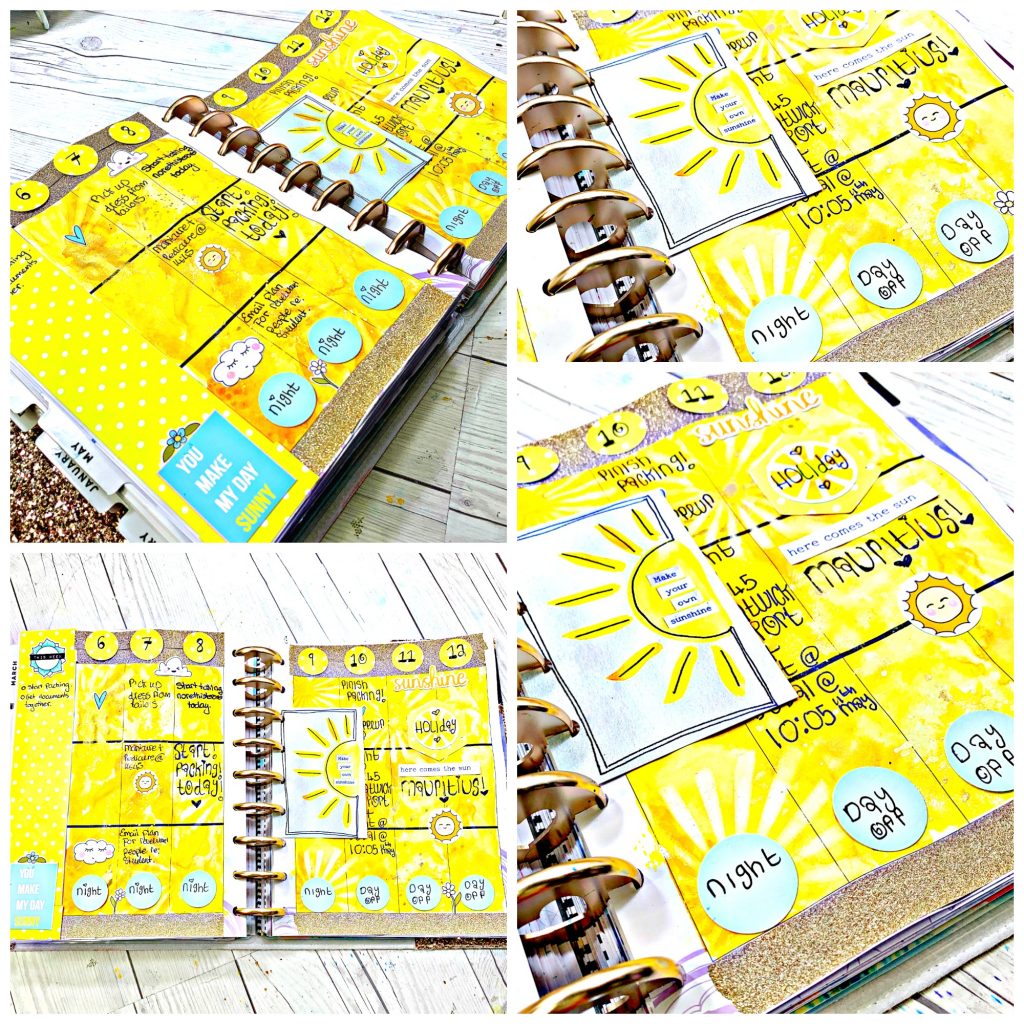 Hey lovelies!!
I love this sunny theme of this kit here! It's perfect for my holiday week in my planner! Of course, I went in with my Daniel Smiths watercolours, then I used the stencil plus a baby wipe to tone down the colour so that when you look closely you can see the rays of sun on the page. 
Then I used the papers to cover up the sidebar and punch out circles for the dates and for my shifts. I like punching out bits of paper if I don't have any planner stickers for specific tasks.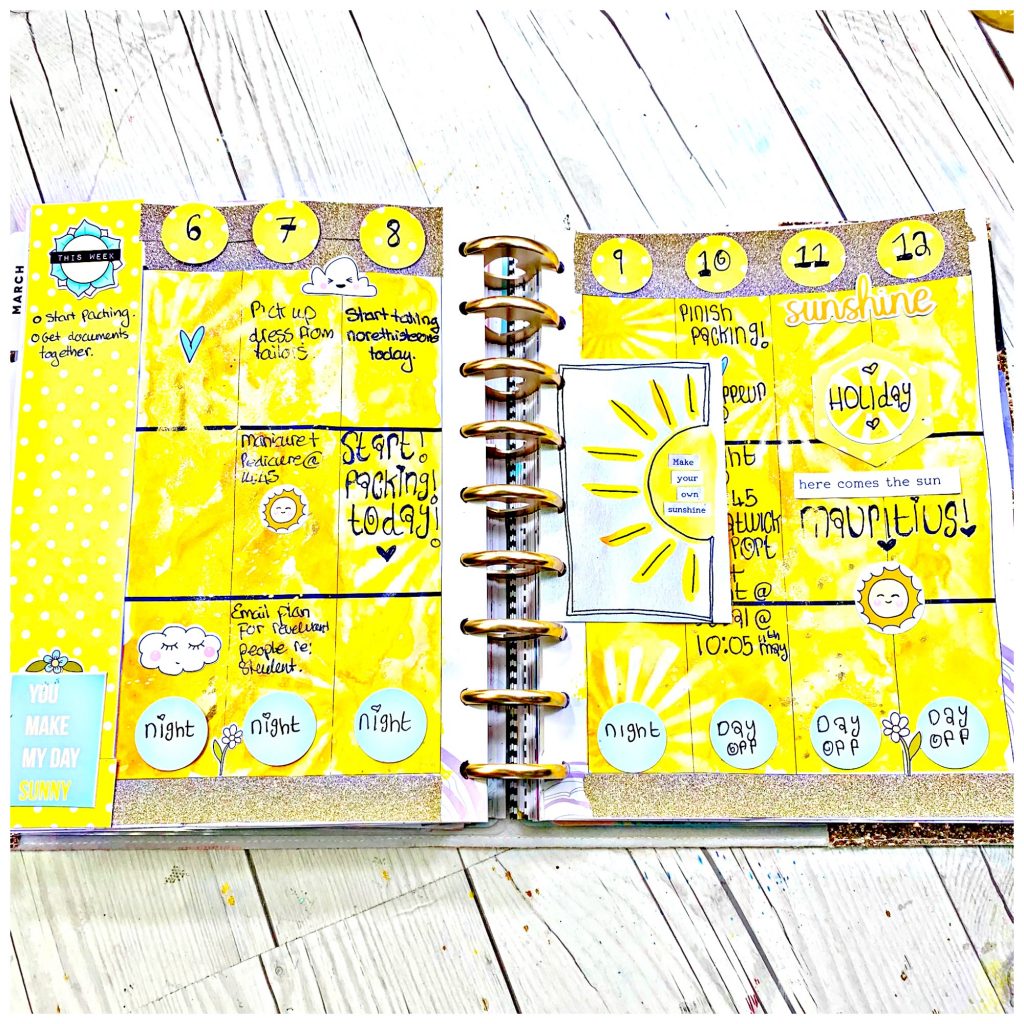 I used the lovely journal card for my weekly to-dos for things that I haven't got specific times for or for general weekly reminders. 
Much love,