Sunshine Gifts with Giorgia
Hello, Giorgia here today showing you another project with April kit "You are my sunshine".
Do you remember my first project using the kit? (You can find it here in case you missed it). Well, I
used the die cut negatives to create today's project!
It was a friend's birthday some days ago and I made some little gifts for her with the colorful and
happy items from the current kit: first of all I created two twins cards (they differ only for the colors
and sentiment) – in one of them I wrote my cheers for her and the other one is blank so she can use it.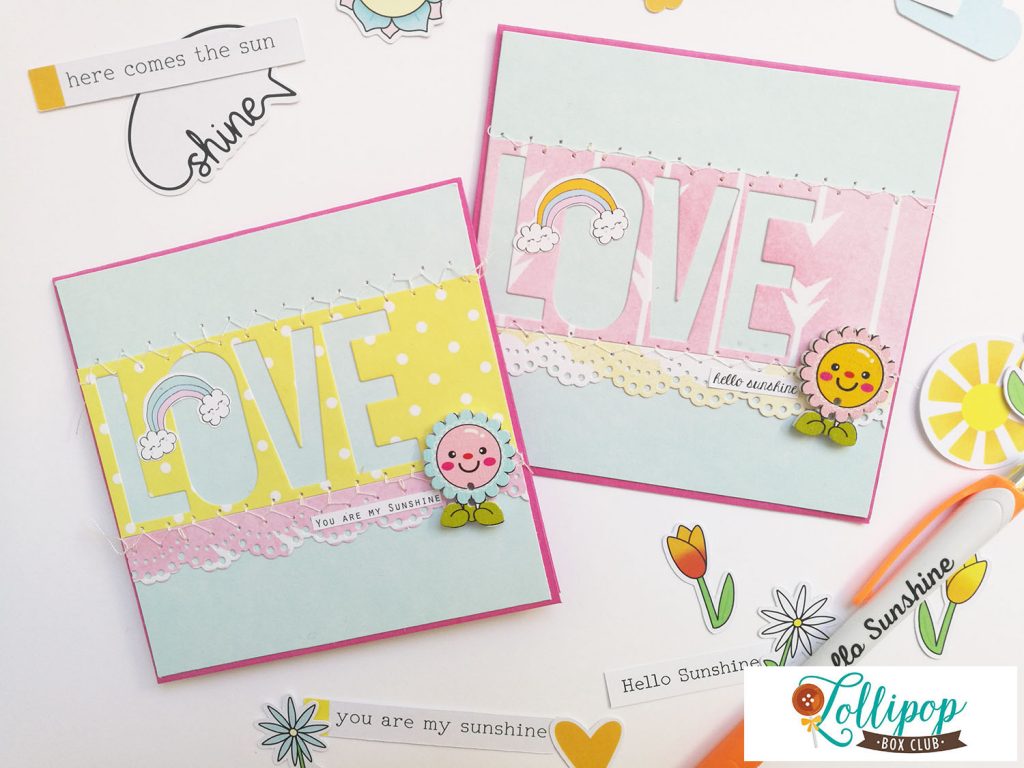 As I said, I used the negative die cut to create a panel on the cards and I added a lace border under it. I
machine stitched to add texture. Then I embellished with rainbow stickers and wooden flowers
buttons from the kit… Don't you love them? I do! They are soooo cute!
I added a sticker sentiment and the cards are ready in just few minutes.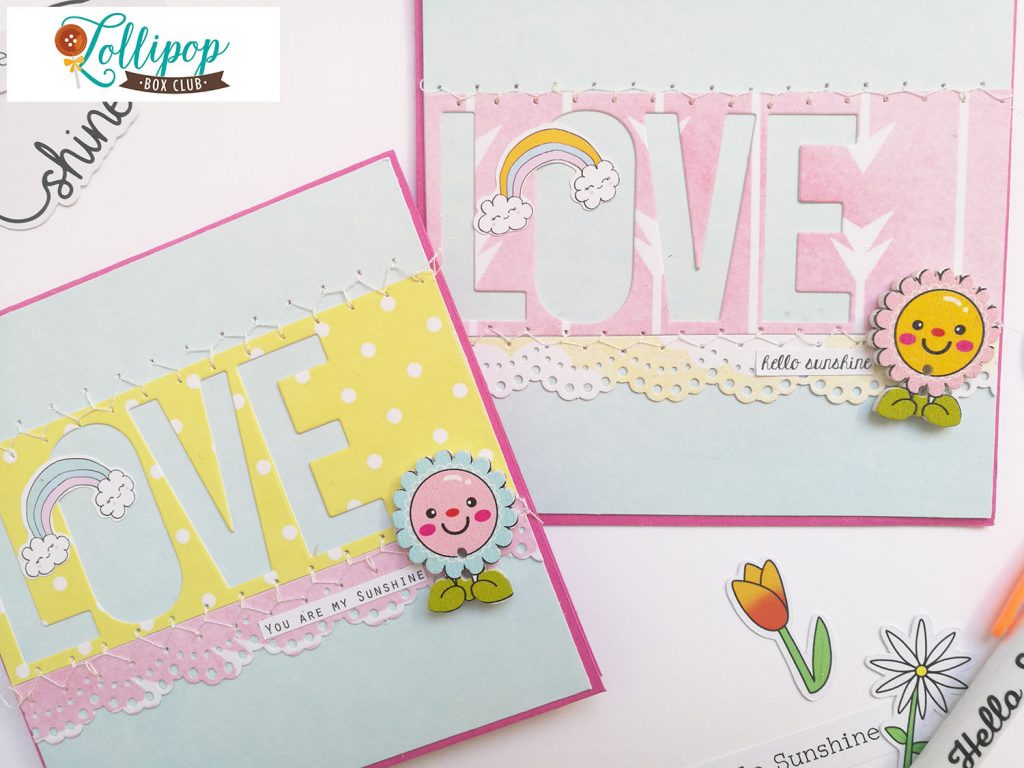 The second gift for my friend is a handmade bookmark: I don't know about you, but I am a bookmark
lover, I collect them and I always have three or four books on my nightstand that I read in the same
time, so I really need tons of bookmarks! I used the felt clip from Lollipop kits as bookmarks as well!
And I also love to create bookmarks to give away, I think they are a quick and easy gift to brighten
someone's day.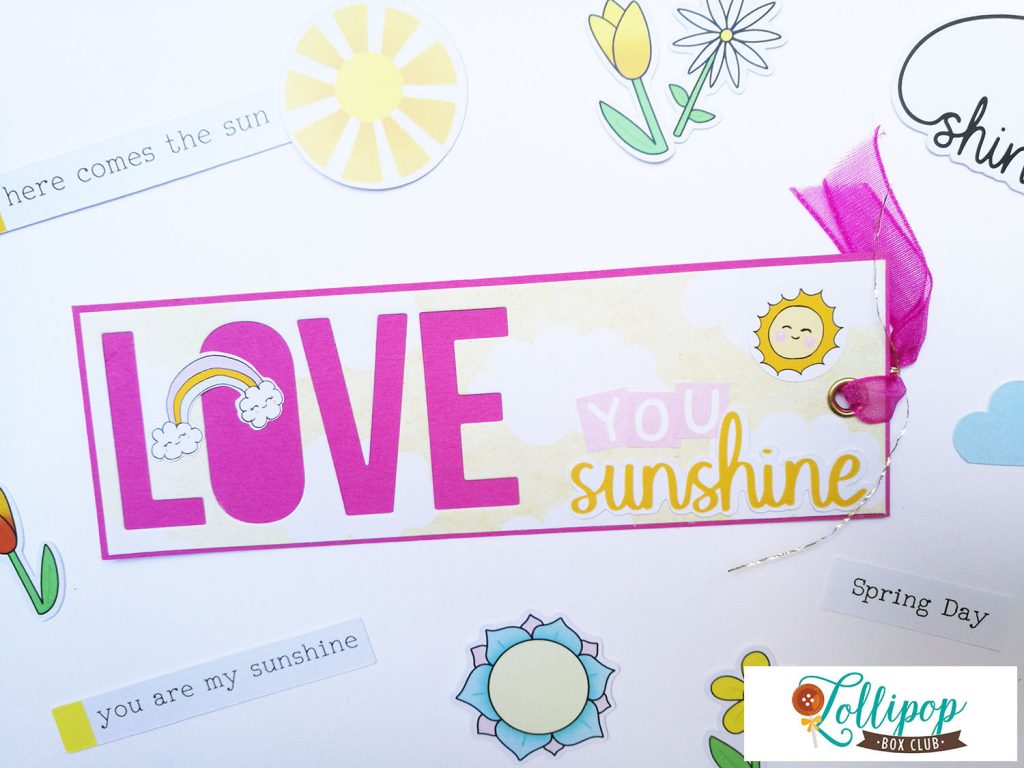 Also for this project I used the negative die cut to create a panel on the bookmark and I added die- cut,
stickers and ribbon from past and current kit.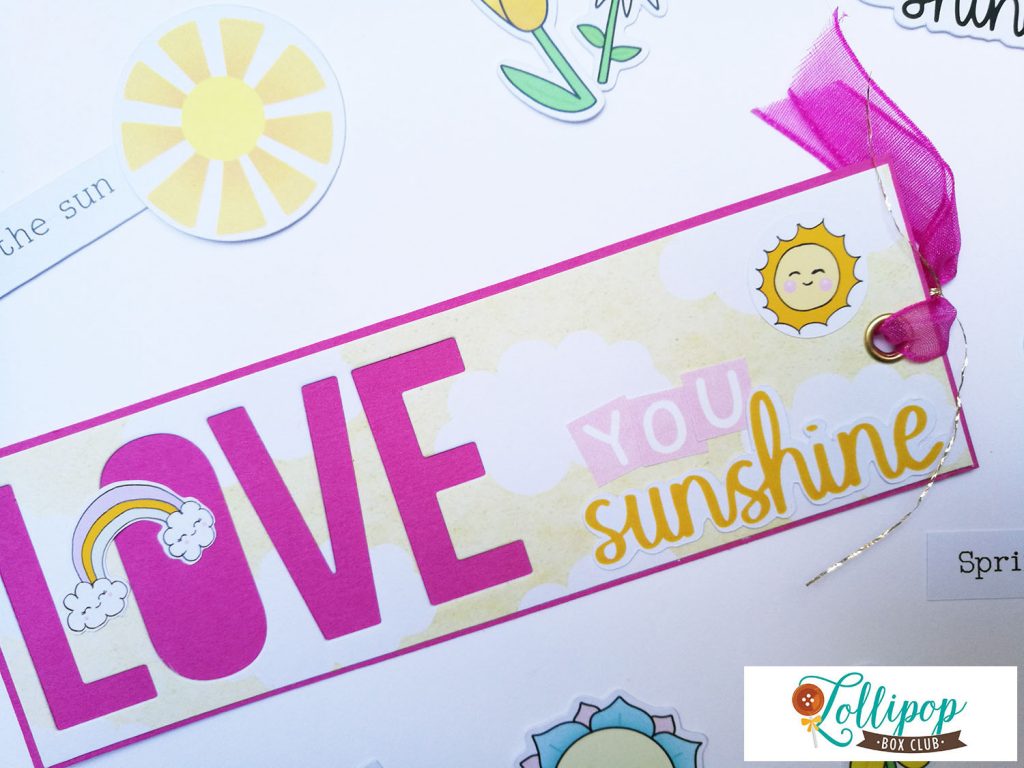 A handmade gift deserves an handmade packaging, so I decorated one of the paper bag from the kit to
contain them and I also added some other little treats from the kit – I put in the bag the notepad, the
lovely pen, one of Lisa's artwork card and the stickers sheet!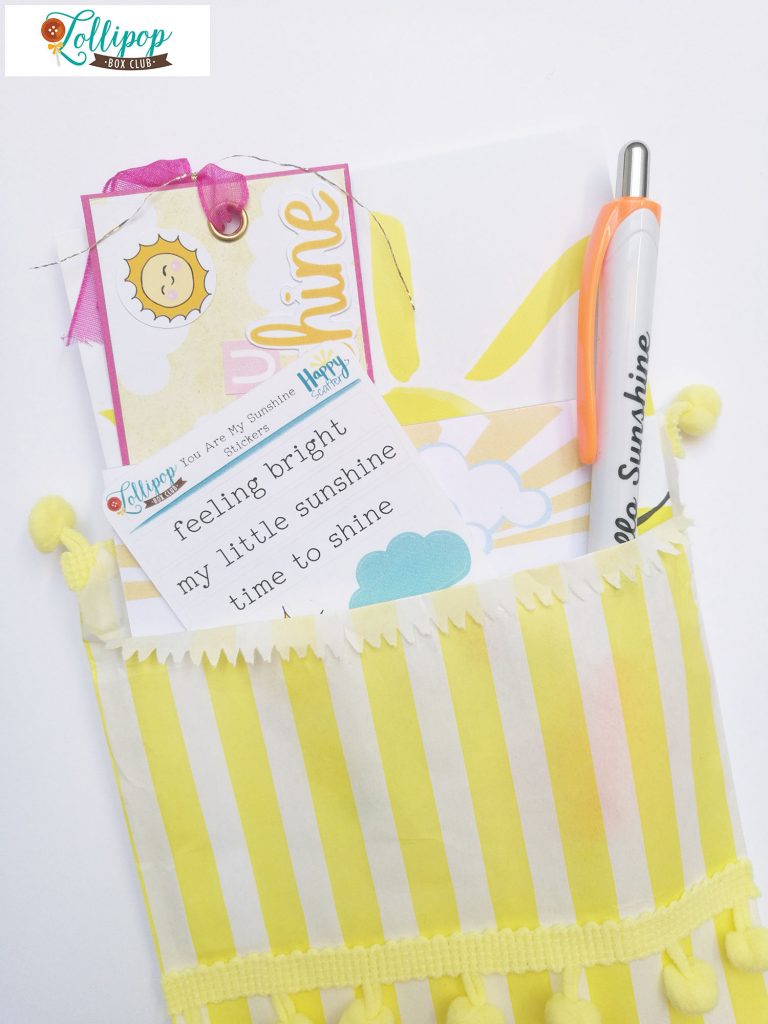 I embellished the bag with pom pom trim from the kit and another cute flower wooden button. I
decided not to close the bag, so my friend can reuse it as she wish!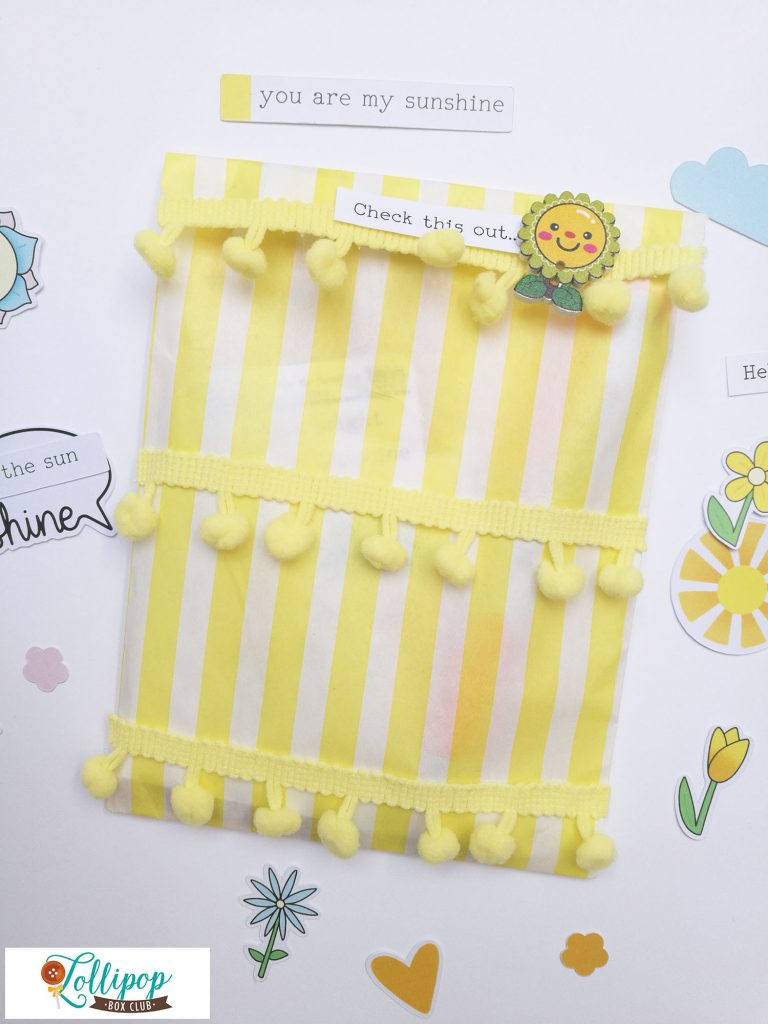 .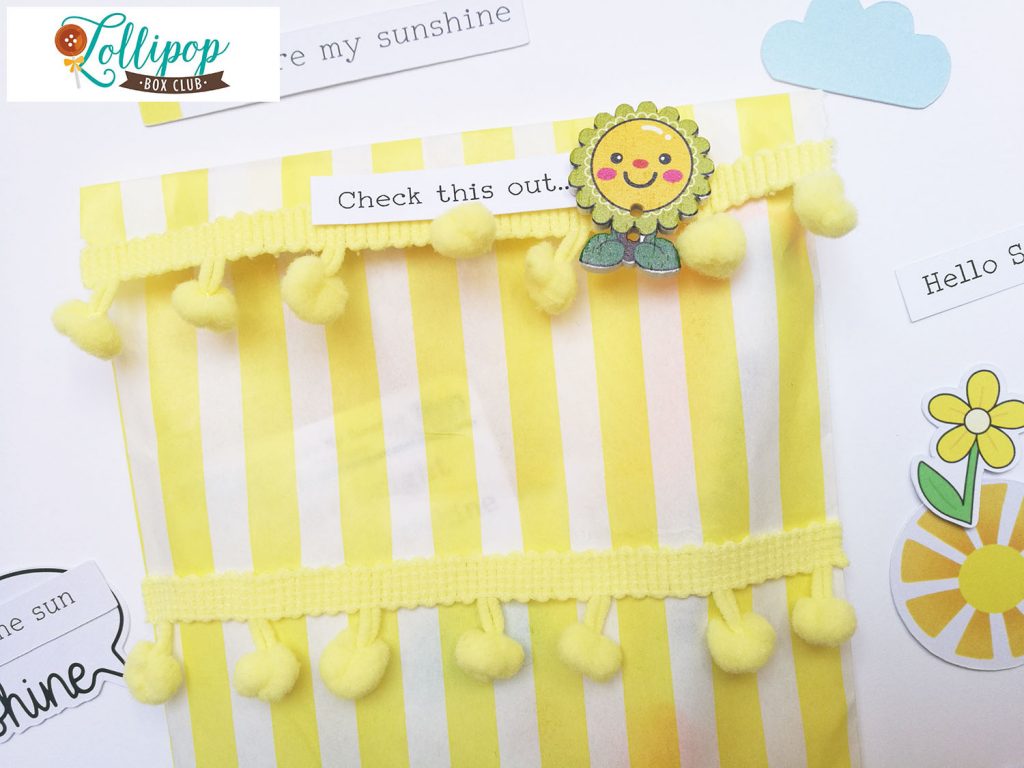 I hope you have fun creating with this kit!
Have a good day,
Ciao
Giorgia