It's 'Time to Bloom' – June Kit Sneak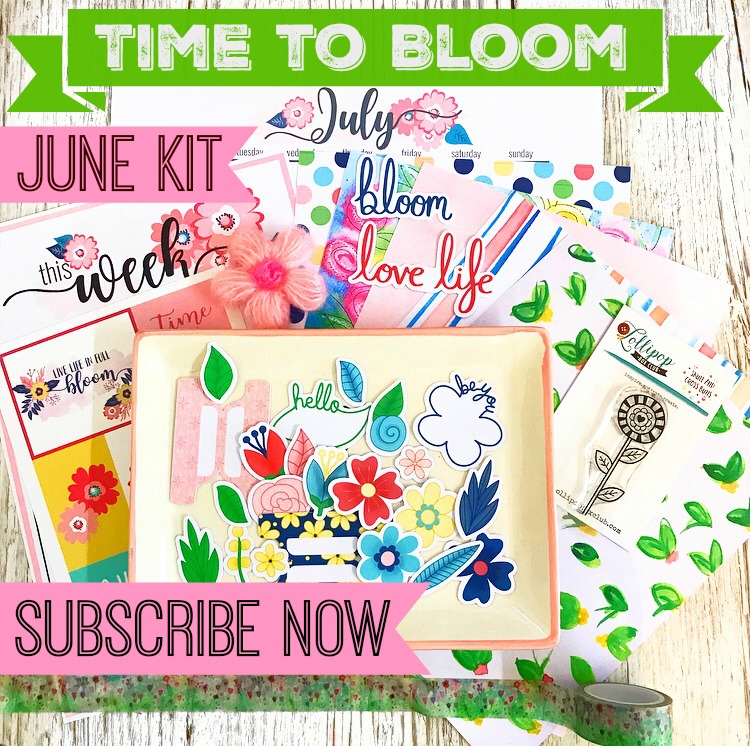 Here it is….. this is how your June kit will be looking.
There's just a few items here to give you a nice feeling of what's coming next month.
It's pretty & fresh all at the same time. I'm so happy with this one. And I'm so happy that we are collaborating with Jo from Little Rianbow Moon…. have you spotted that washi tape? Jo's washi all comes from her painted artwork. It's stunning!
To guarantee yourself a kit and to receive at a discounted price, you can subscribe here.
Subscribers receive a code to download the kit printables for free and this month there will also be an additional gift for all subscribers.
One off kits go on sale on 1st June – 7.30am. There will be a limited amount available.
All kits get sent on the 17th June.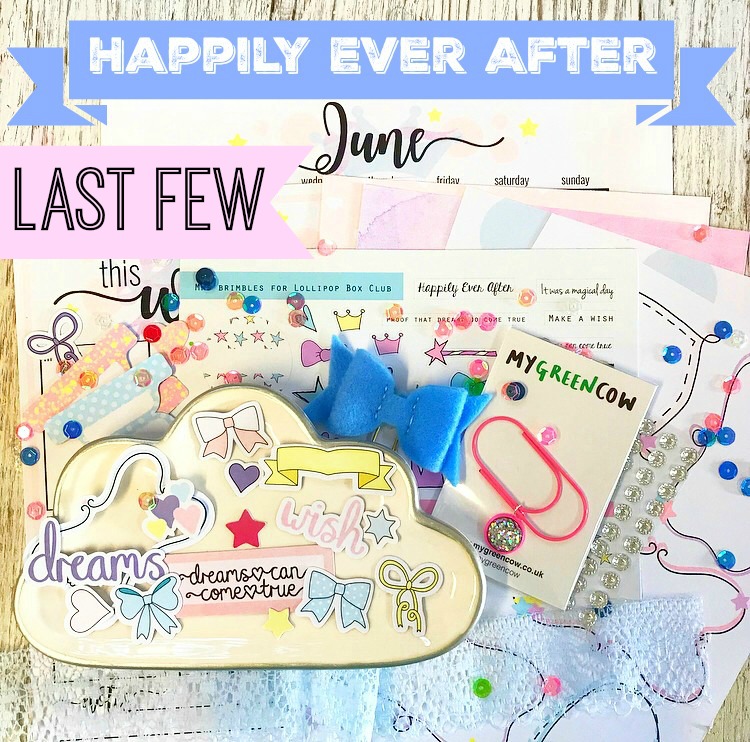 There's just a handfull of the May kits left now. You can still buy one here.
These are all being shipped today, 17th May. So start the postie stalking next week if you are in the UK.
I hope you are excited about these kits.
Did you see the Creative Journaling video on our YouTube channel this week? It was using the 'Happily Ever After' Kit.
Have a great weekend.
love lisa xx