April Creative Journaling with Vicki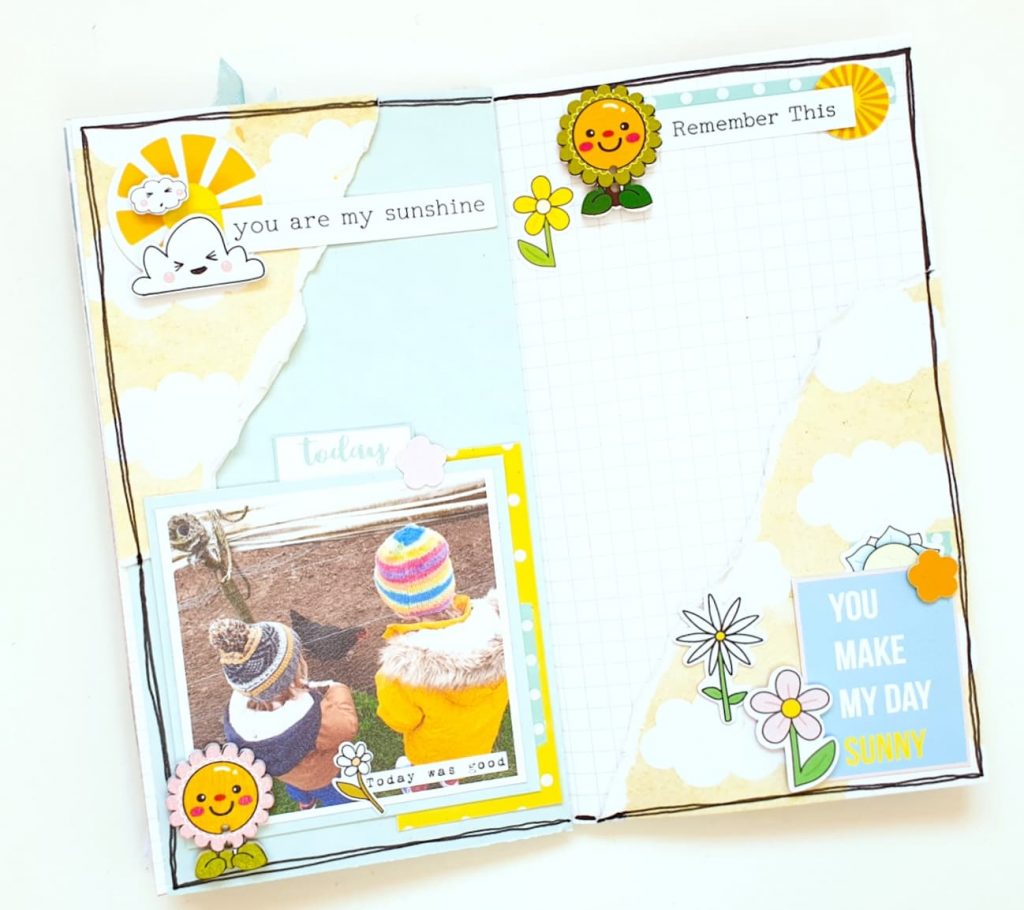 Hi Guys! I have a creative journaling page to share today using the 'You are my Sunshine' kit here.  
I covered one of the pages with the blue paper and used the yellow cloud one to cover two of the corners.  I tore the edges to add a bit of texture.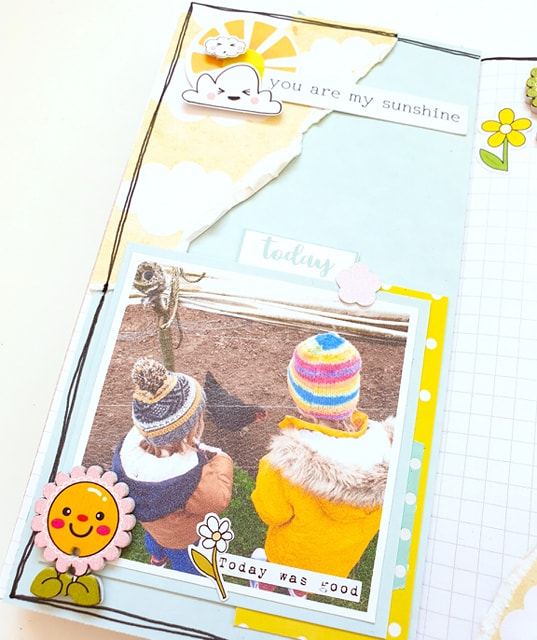 I chose a photo of the kids at the farm from the day before. We made the trip specifically to see the new baby pigs but the chickens were way more exciting!!  Once I had decided where I wanted to put it I used some other bits from the kit to decorate the rest of the page.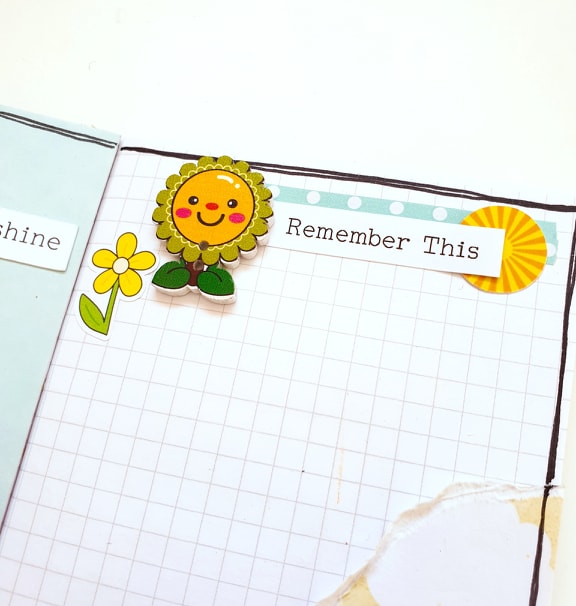 I loved those cute flower buttons too and couldn't wait to use them!  I think I'll definitely have to get some more!  Their faces are so happy!!
 I hope you've had lots of sunshine where you are!
Vicki x