Claire's 'Happily Ever After' – Creative Journaling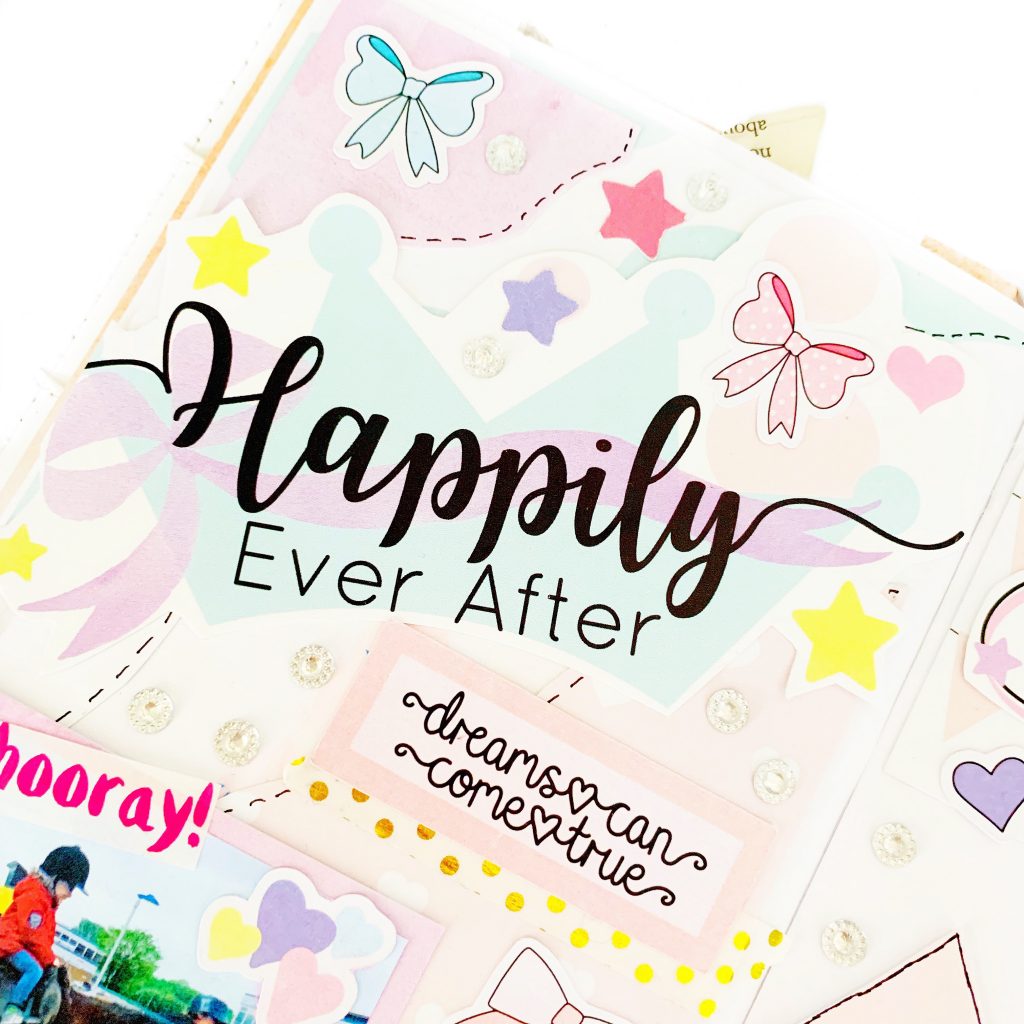 This months theme was 'Happily Ever After' and it  inspired me to create a couple of pages in my creative journal.
My youngest son has been talking about riding a horse was a while now, so when the school fair had pony rides he couldn't be happier. I chose one of the hundreds of pictures I took of him, backed it onto paper from the kit and added the wish die cut. One of the stickers said "it was a magical day" so it was a perfect to add alongside it.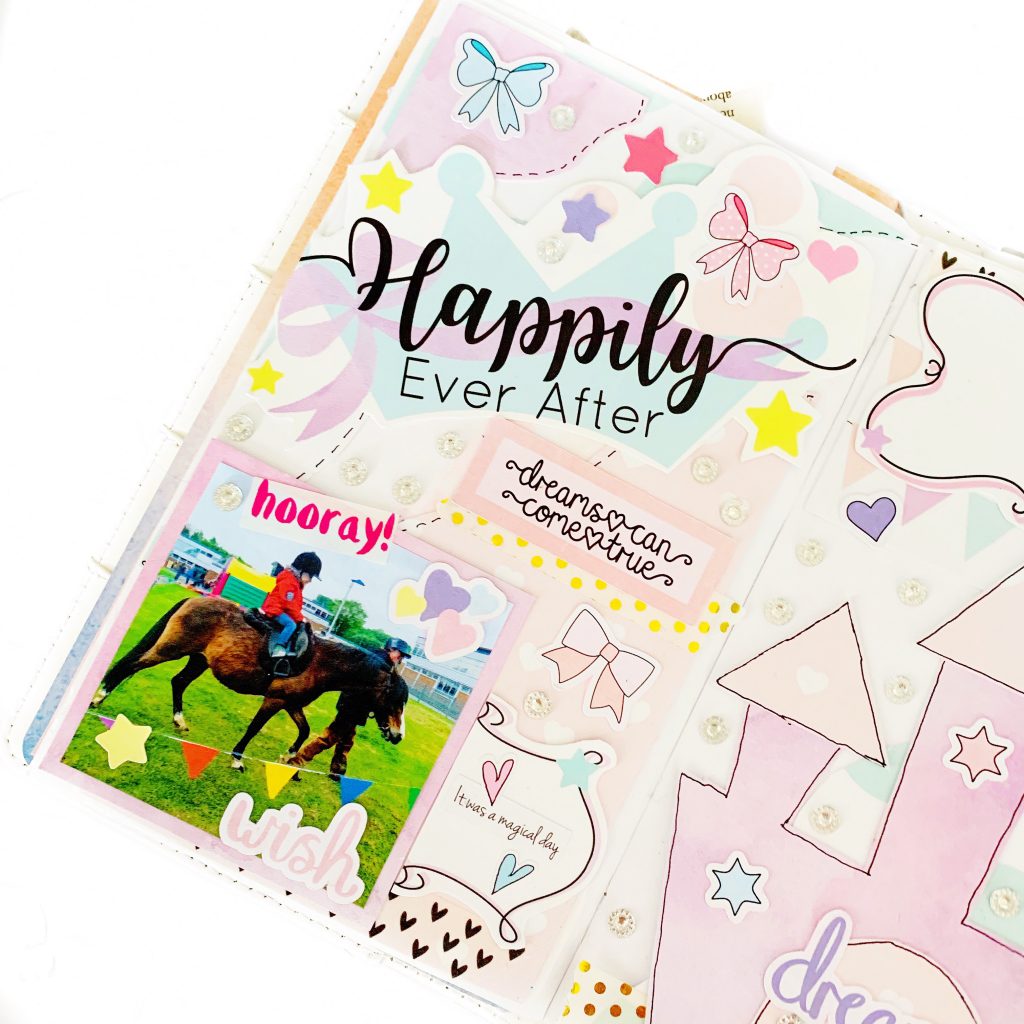 I layered a few papers and fussy cut around the postcard and added this as a header to the page.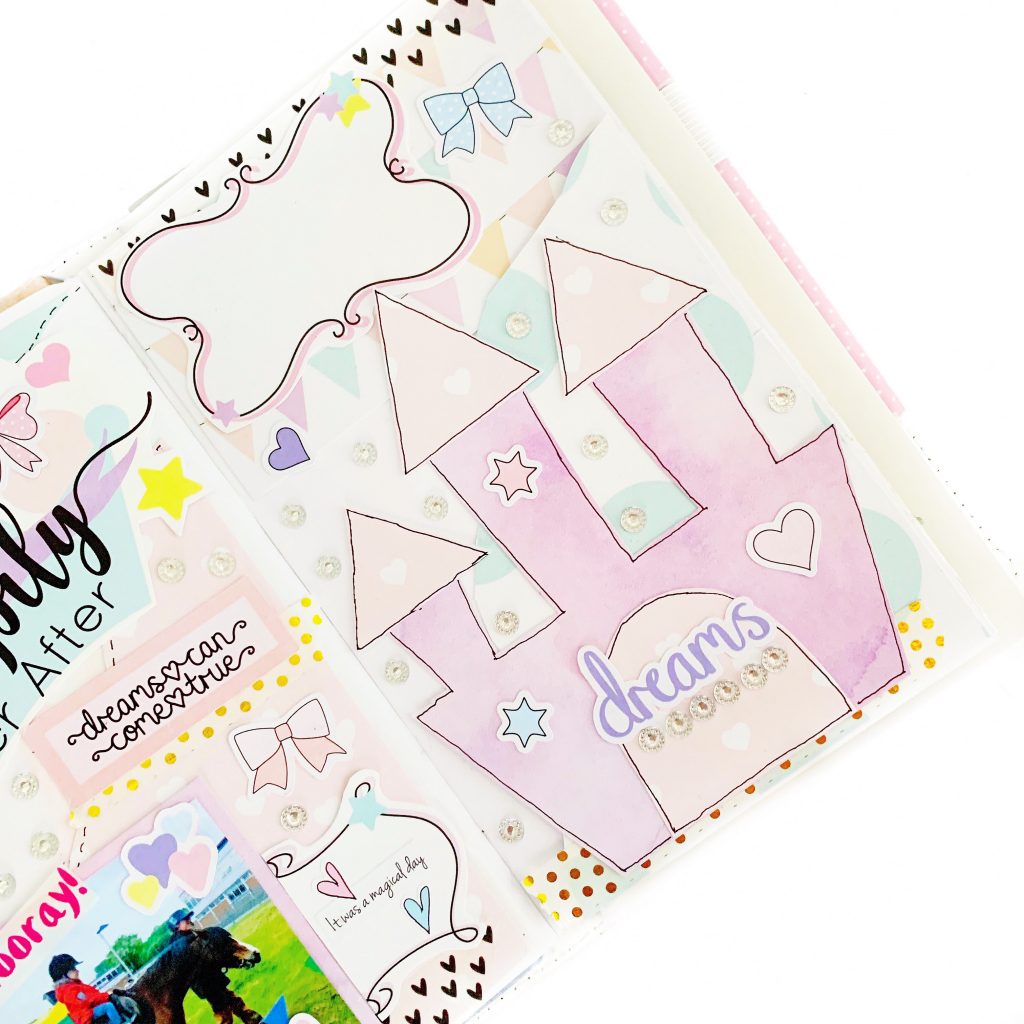 On the second page, I wanted to create a castle. I used two papers from the kit and cut them to shape. I'm not the best at it, and don't have any fancy machines, but I like how it turned out . I also cut a frame out and added it to the top of the page to add some journaling later.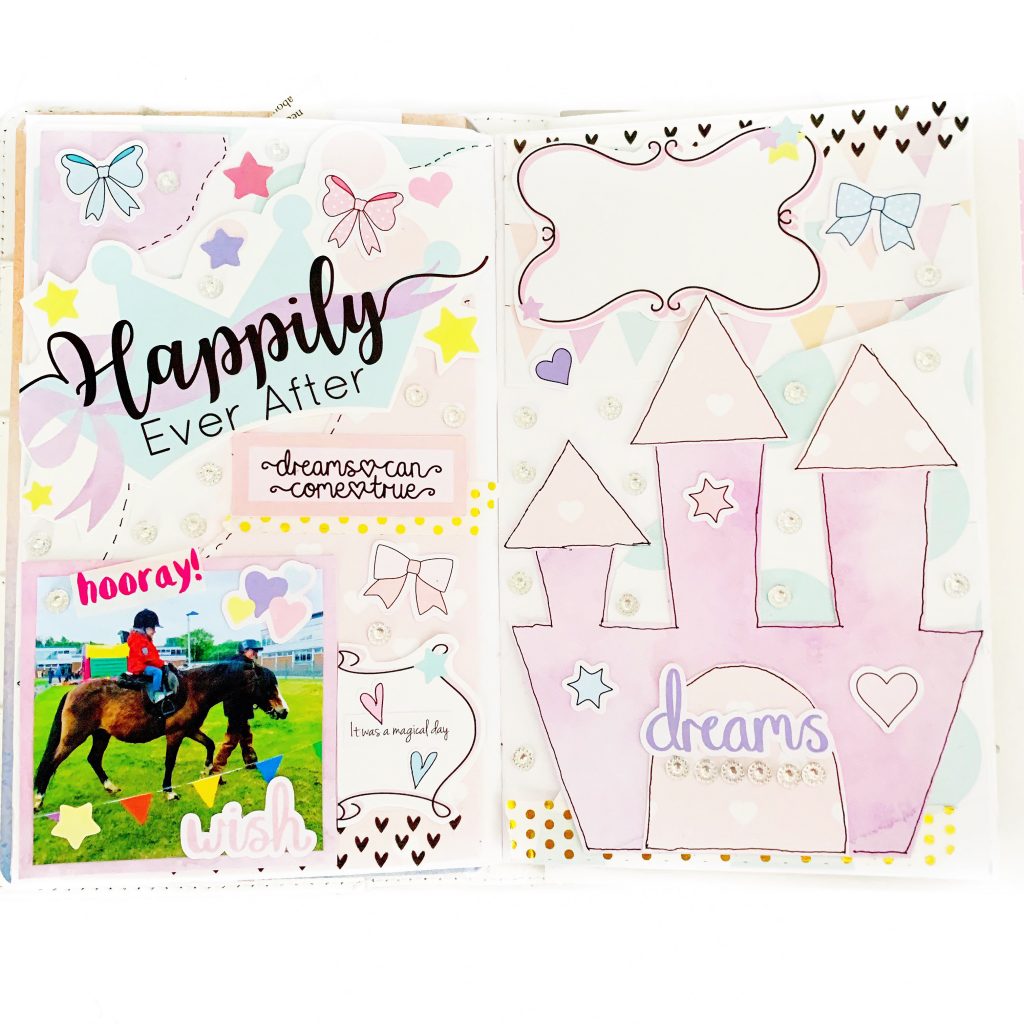 I hope this post has inspired you and I can't wait to see what create. Don't forget to share it in the Lollipop Box Club Facebook group. 
You can still buy a kit here. There's just a few left.
Happy crafting
Claire