5 Minute Christmas Card – Emma (Project Sparkle)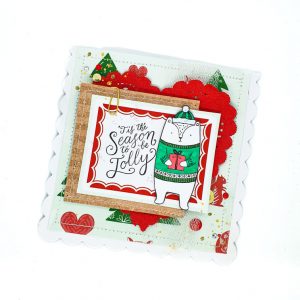 It is finally time to share Christmas crafts! I absolutely love everything about the festive season and so just HAD to come up with a cute Christmas-themed make for this month. I really wanted to use the bear stamp, which was my favourite part of this month's kit, and decided that he would look adorable on the front of a Christmas card.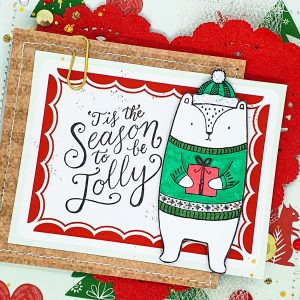 I loved working with the Forest Friends kit to create this card, and actually made a couple more which I will share with you very soon. As always I have filmed the tutorial process for you, and you can find the video here. In the video, you can see and hear how this little card came together in more detail, including which products I used, the sizes of the paper pieces and all the extra touches that make it sparkle.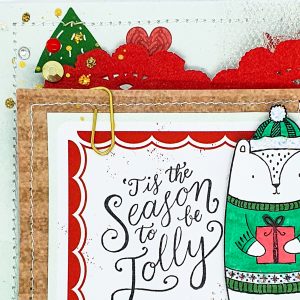 This card was so quick and simple to put together using paper squares/rectangles, stamps, and various other little bits and pieces from the kit. You could personalise this in a variety of ways by, changing the stamp to add a different sentiment, mixing different patterned papers, or even popping a name onto the front. If you are looking for a quick 5 minute Handmade Card, this is the tutorial for you!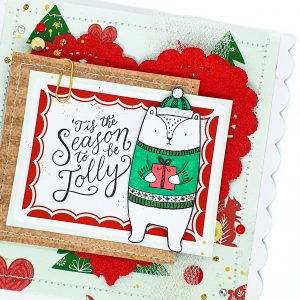 I hope you have enjoyed crafting with me today, and having a look at this fun Christmas Card idea. If you make your own, I would absolutely love to see it, so make sure to tag me and pop a photo of your creation up on the lollipop chat group (Facebook). The group is such a great place for sharing inspiration.
Craft again soon, Emma. x