Spring Time Mini Book with Vicki
.
Hi Guys, I hope you're all having a good day and keeping safe!
I'm sharing a mini book of our last couple of weeks.  I'm going to send it to one of the Grannies as she struggles with technology and thought this would be much nicer for her to have!
.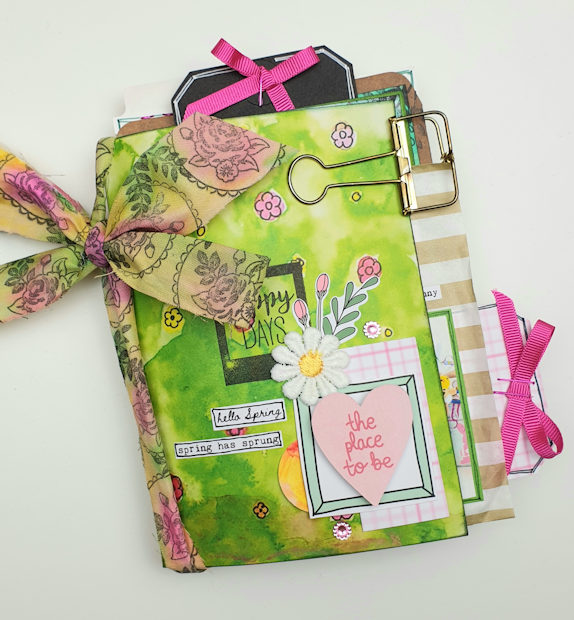 I've struggled with finding time over the last couple of weeks but I've made the effort to add something to it each day just so I'm taking a few minutes out each day for myself.
I started off roughly water colouring the backs of each of the papers.  It isn't a big mini book and I've just used a few of the kit papers folded in half.  Once it was dry I've gone over each of the painted pages with a couple of leaf stencils from older kits that you can buy
here
 and some green ink.  I just use a cheap make up sponge to dab the ink on.  I went back over each page with the leaf stamp and some black ink.  The stamp goes really well with this kit and you can still get it from Lisa 
here
.
.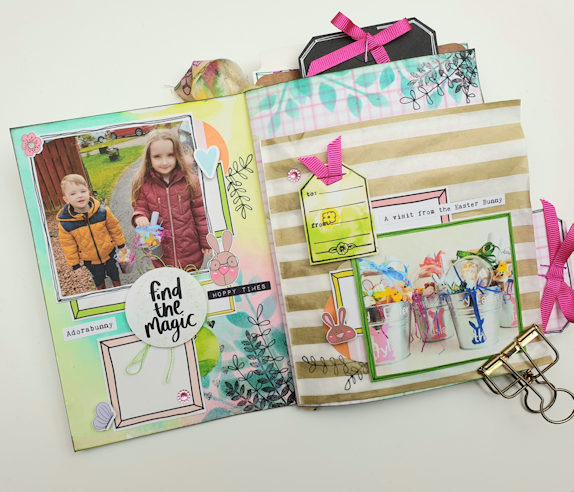 I had a sheet of the frame papers leftover from before and wanted to use them on each page.  The colours just scream Spring to me.  I made a mistake when printing and they printed onto regular paper. I didn't want to waste them so I just kept them and backed them with white card.  Once I'd worked out where I wanted each photo I've gone back and stuck them on and embellished around them with a few different bits.  Less is not more in this case and I've just kept adding until I was happy!
.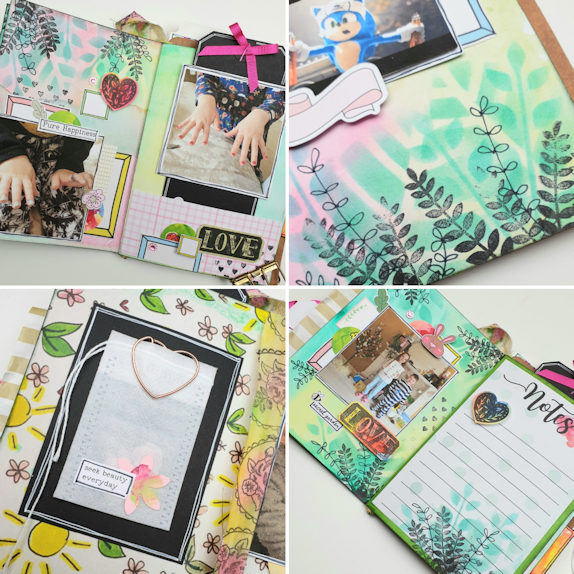 .
I wanted the empty pages to be a little bit more exciting that just journaling so I've used a couple of sheets from the 'notes' pad, one of the sheets I've glued a little peg on to hold it. The brown envelope was the perfect size for holding Lisa's postcards and I've popped a tag ontop to be able to slide it in and out easily.  It's not a mini book if I haven't added in one of the packaging bags so I've taped one in tomake a side opening pocket and made a couple of tags to add some notes on!
.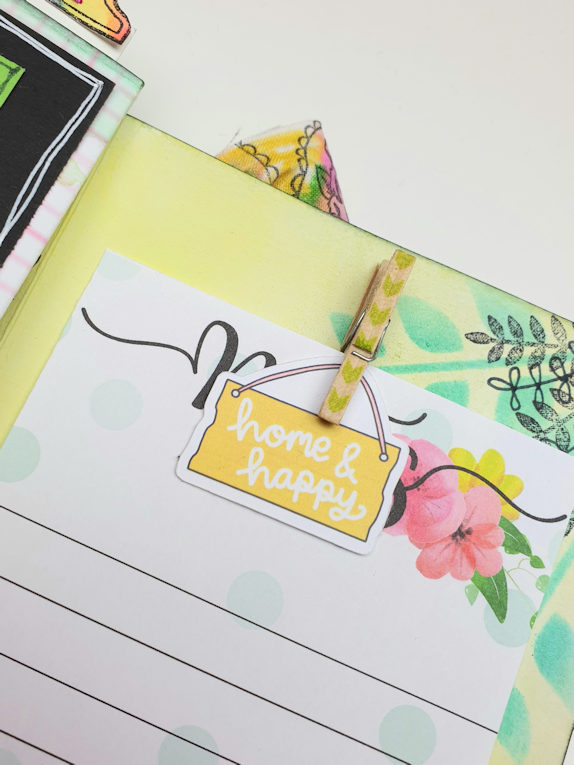 .
I stamped onto the fabric and coloured it using some pens and water.  While mine was drying I saw Lisa had done the same and it puts mine to shame!  The colours are so bright!!  Anyway I've kept mine and used it to tie the book together.  It's not the most secure but is perfect for what I need!
.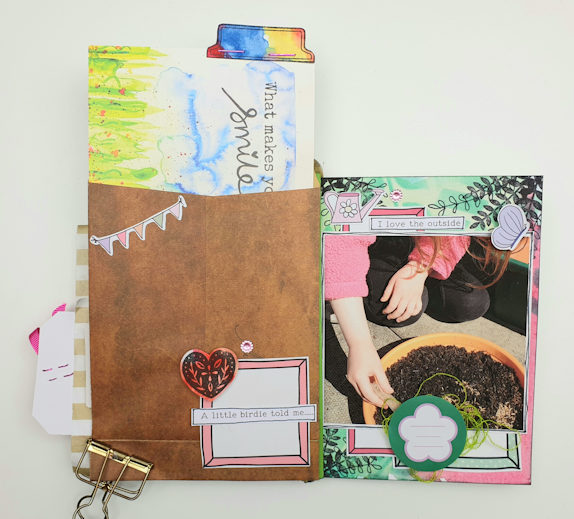 .
I feel like I've added a lot more on the pages than I usually would have but I guess doing it over several days means you go back with new eyes everyday!
I just hope Granny Flo appreciates the love and time that's gone into making it!
Have a lovely day!!
Vicki