Creative Journaling by Danielle with video
.
Hiya Lovelies!
In my journal, I sometimes like to add tips-ins to create a bit of interest within the layout. I did this by simply folding the page!
.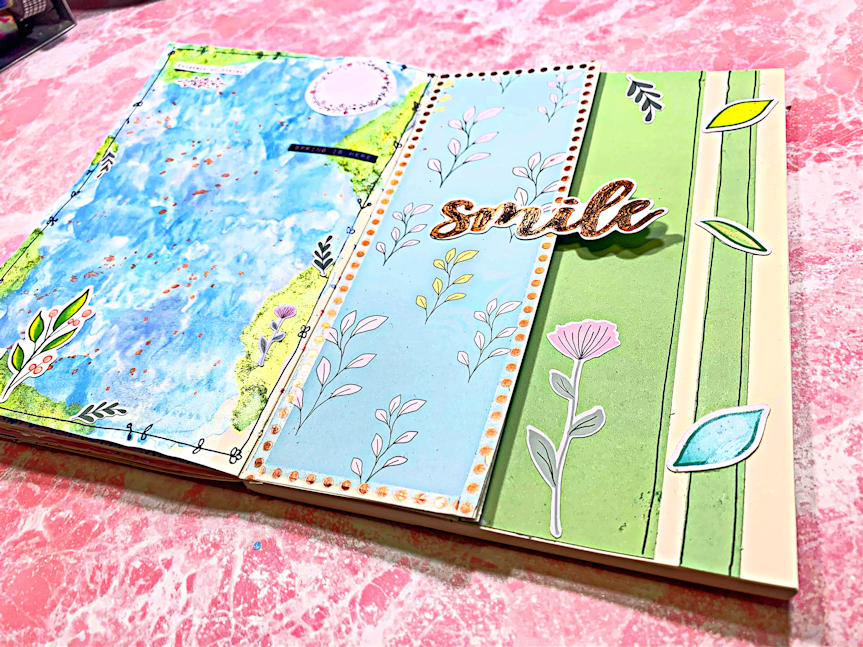 .
I used the papers for the background with a blue and green colour theme, I used watercolours in matching colours of the kit – and added a touch of rose-gold because, well, if I can add a touch of rose-gold I will… I took this a bit further by going over the 'smile' die-cut with a toner ink pen so I could use my Minc foiling machine to add a foil touch to the page. It didn't quite catch all the foil but I love the effect it came out with more! 
.
.
I then embellished the page with the die-cuts and stickers. I'll use the prompts from the Zine to journal with. I tend to do this off camera because my head usually gets in the way!
Take care Lovelies!!
Danielle