Journaling Gardening Memories with Philippa
.
Hi there Lollipop lovers!
.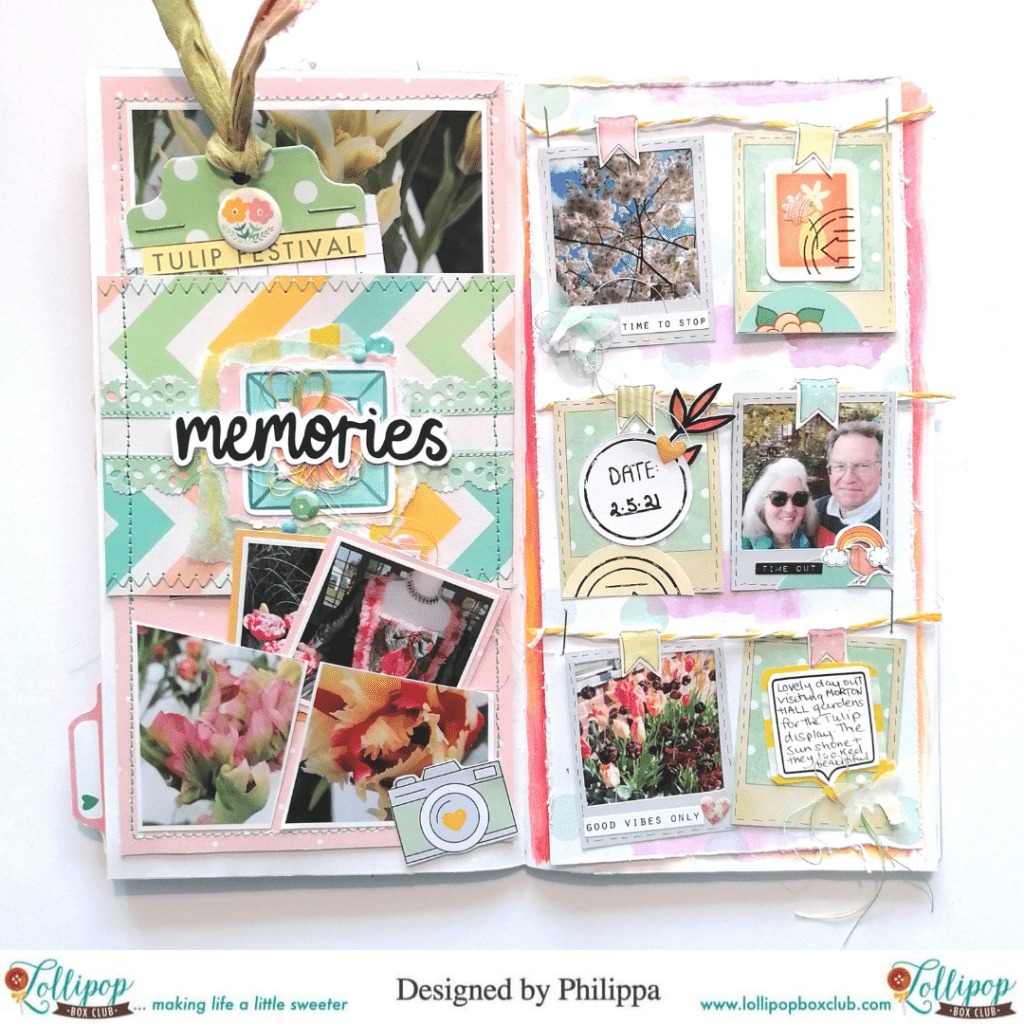 .
I am really enjoying creating TN spreads at the moment!
For years I mostly did 12 x 12 scrapbook layouts but the TN is great as a means of recording everyday life and special events and what's not to like about a chunky journal stuffed with bits and pieces?!
A TN is also a lot easier to store than 12×12 albums, particularly when space is tight!
I'm a keen gardener so am very happy that as things are returning to normal it's possible to once again enjoy visits to open gardens. I always come away with ideas buzzing in my head for my own garden and a visit is made even better when there is homemade cake, tea and sunshine!
.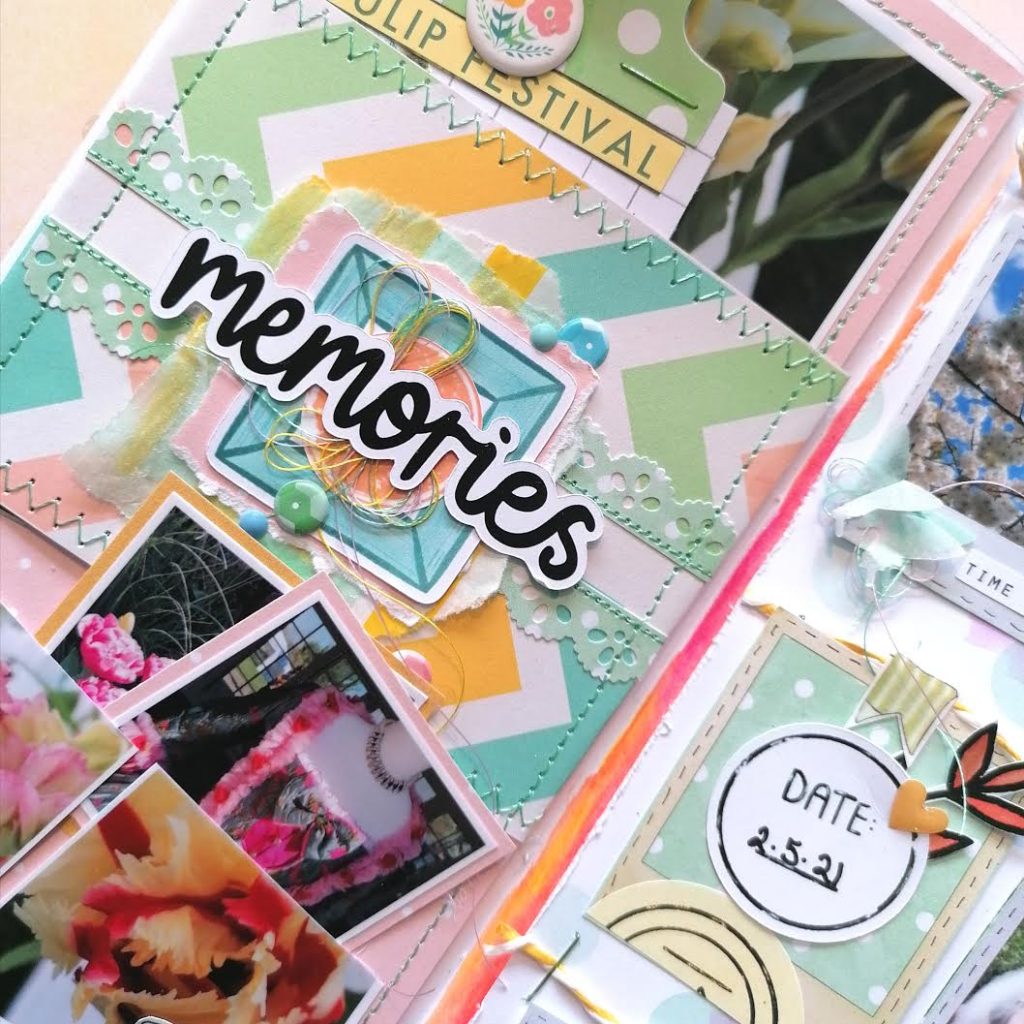 .
.
.
I wanted to document a recent visit to Morton Hall gardens for the Tulip Festival and decided to use the polaroid frames. I could fit 6 on my page which I suspended from twine held in place with the fab green staples included in the kit and washi flags (from a previous kit). I gutted 3 of the frames to act as mounts for some photos and left 3 as they were using stickers and bits and pieces from the kit to embellish them.
.
Can you spot the tiny bird cut from the little piece of washi that secured one of the glassine bags in the kit?
.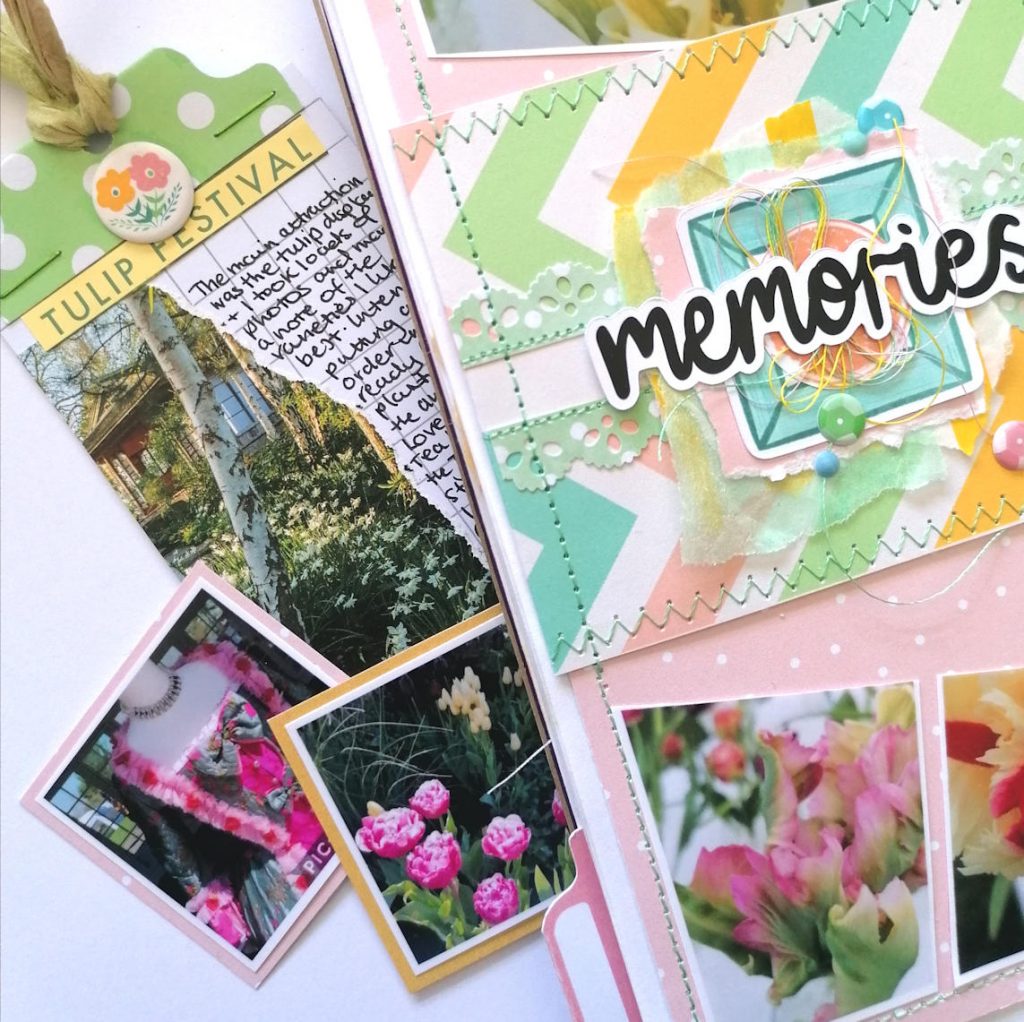 .
For the opposite page I used some pink and white spotted paper from my stash that complemented the kit,
made a belly band from the chevron paper and embellished with a cluster of layers.
.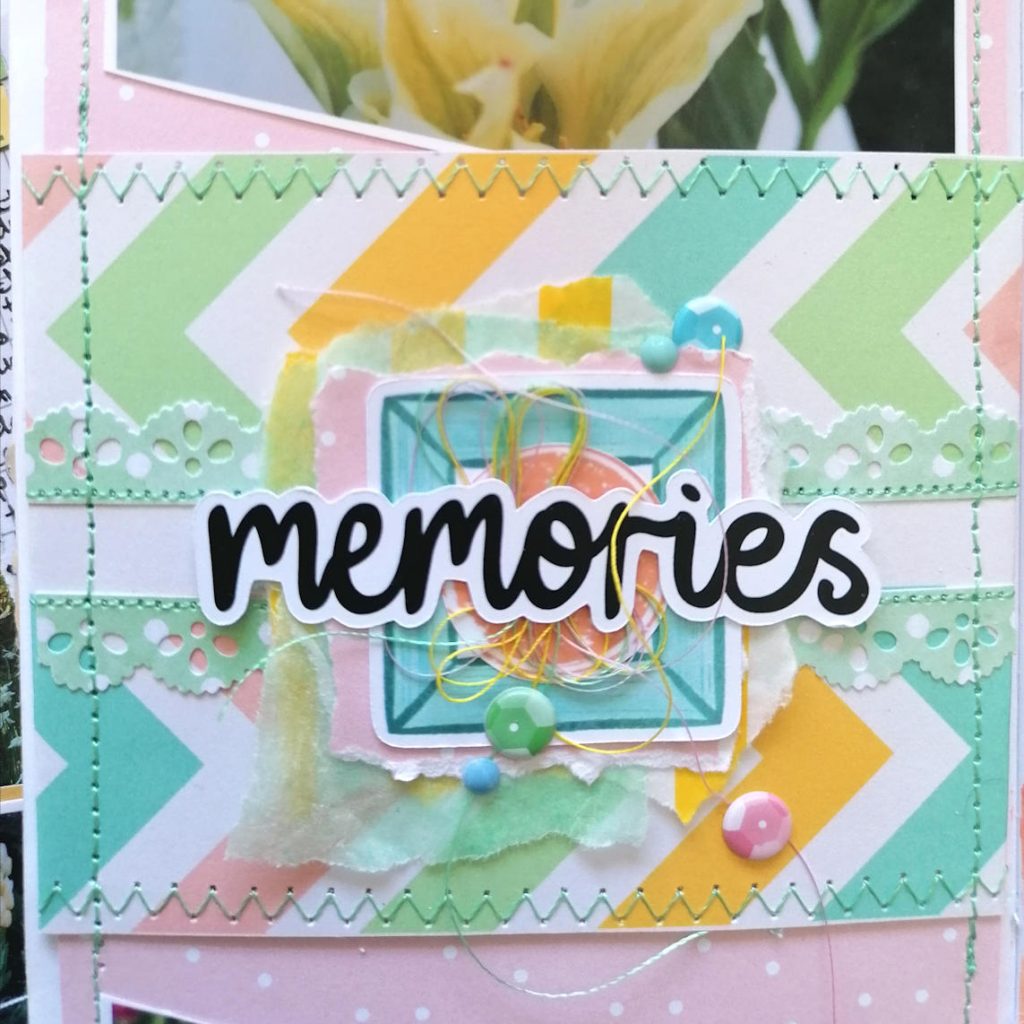 .
I used my sewing machine to edge the backing paper and band. I like being able to tuck photos, journalling and tags into my spreads rather than sticking everything down! I hope you like it.
.
I'd love to see how you use your frames paper, don't forget to post pics in the Chat Group!
Philippa x