Adding Texture with Guest Designer Julie & a Challenge
Hi. I have a stunning layout to share with you today made by our lovely Guest Designer Julie Taylor.
One of the many things I love about Julie's scrapbooking is the texture that she creates on her pages. There's always so much of it and I love it!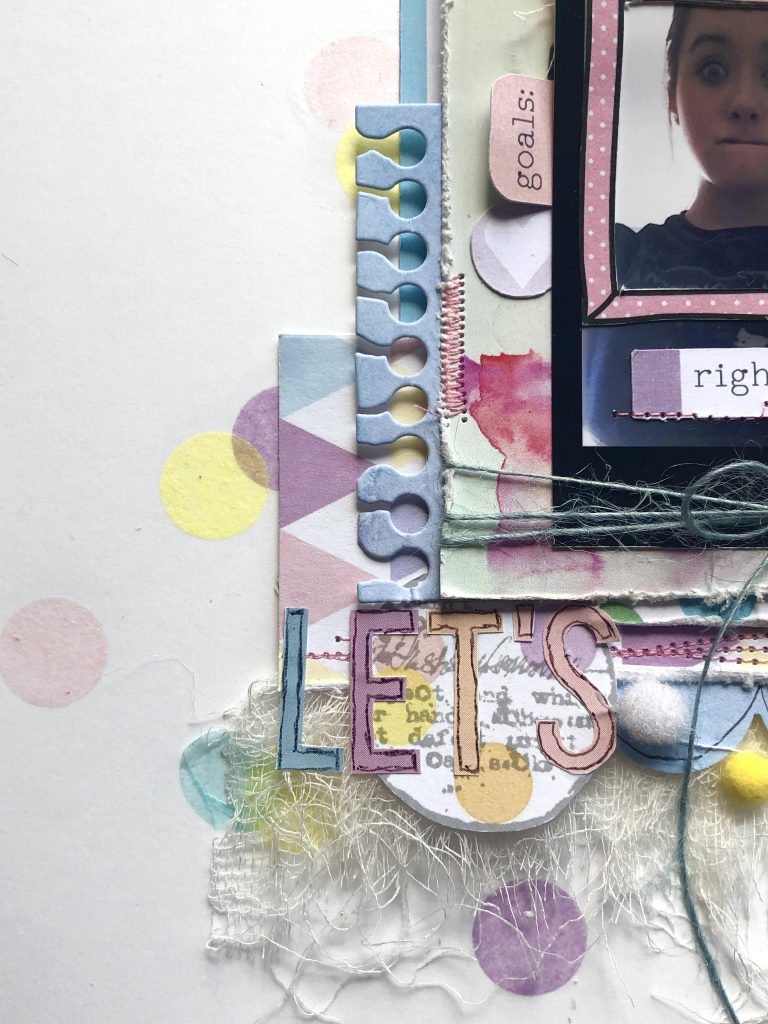 Here is a closer up look at some of those layers that Julie has created.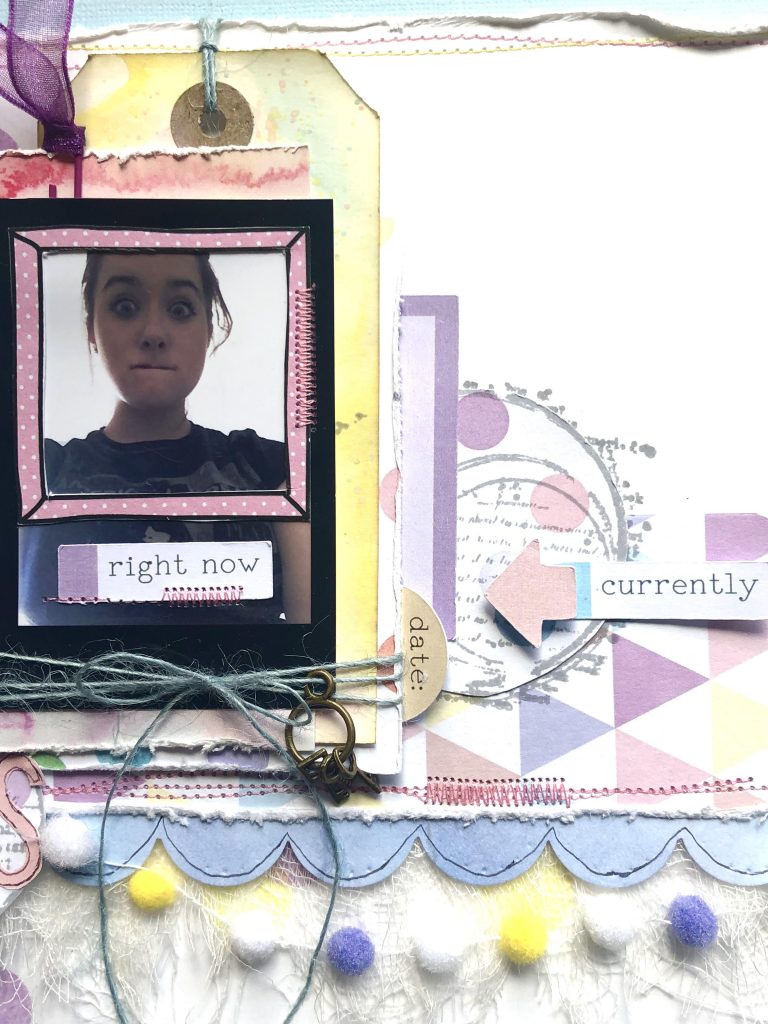 You can see here how Julie has added different textures and layers. Julie added the pom poms from the kit on to some thread. Isn't this cute?! You can also see the fabric there, the sewing, the worn edge, the string where she's also added the charm from the kit. So many different textures.
I find this so inspirational. Do you too?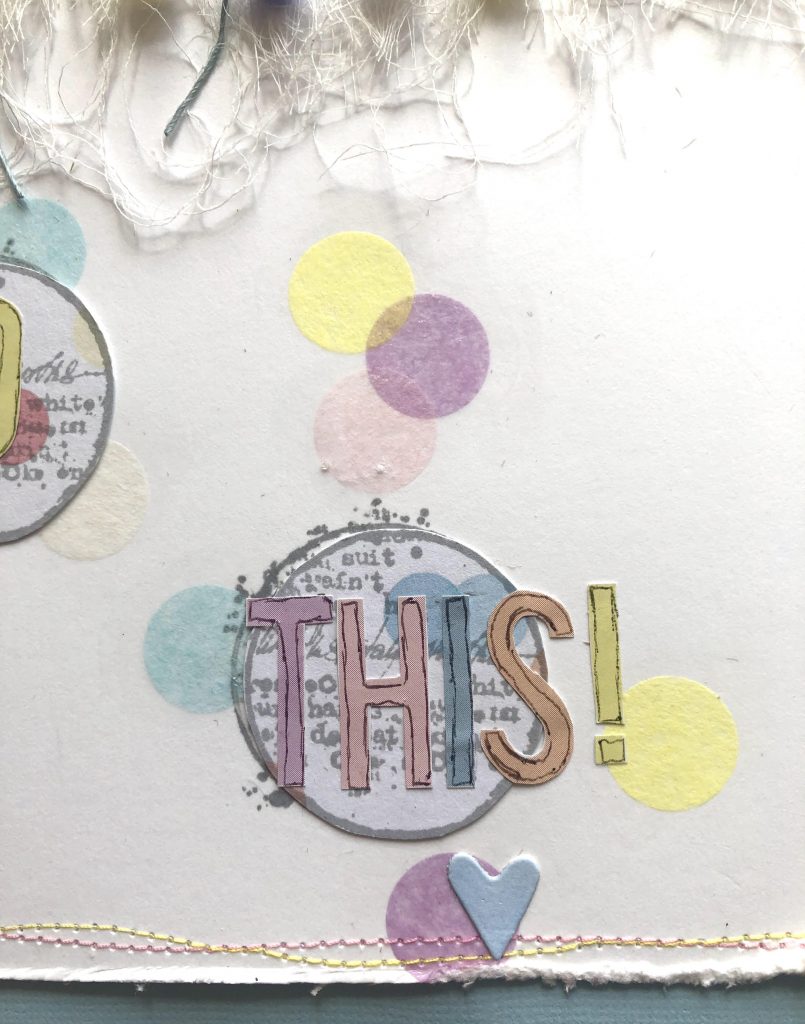 Before I tell you about the challenge, here's a little bit from Julie about her page.
.
"I started by gluing the tissue paper circles to some white cardstock & stamping some text circles onto the dotty paper then fussy cutting them out & adding those in with the tissue. I made a large banner with the triangle paper, scalloped blue paper, gauze & some machine stitching & added it to the centre of my page adding my photo mat on top with the second tag & second card & another fuzzy cut frame. I added the whole layout to another piece of blue cardstock & sewed into place & added the finishing touch of those cute Pom poms threaded onto some string ." 
.
I love how Julie added the tissue circles from the kit too.
.
So your Creative Challenge….add texture to your projects.
Whatever you are creating try adding fun textures.
You've seen lots of example from Julie here.
.
The challenge closes on 17th May 23.59 UK.
Everyone is welcome to join in : )
.
Have an amazing Easter weekend.
And thank you to Julie for the amazing inspiration.
Lisa x