Pocket Page Scrapbooking with Carrie
Hello lovely Lollipops 🙂 how are you all this month?  I am writing to you on a rather wet and windy evening, but the clocks have changed and the flowers are all in bloom in my garden. Spring is definitely on the way.
For this post I have a 12×12 layout for you all, which has a bit of everything on it!
The 'Planner Girl' kits here
are so delicious – there are so many lovely bits to use and they are perfect for scrapping with. I have been drooling over pages on Pinterest that have pockets on them and really love the idea. When the 3×4 cards arrived in the kit, I decided inspiration had struck  and built my layout around those.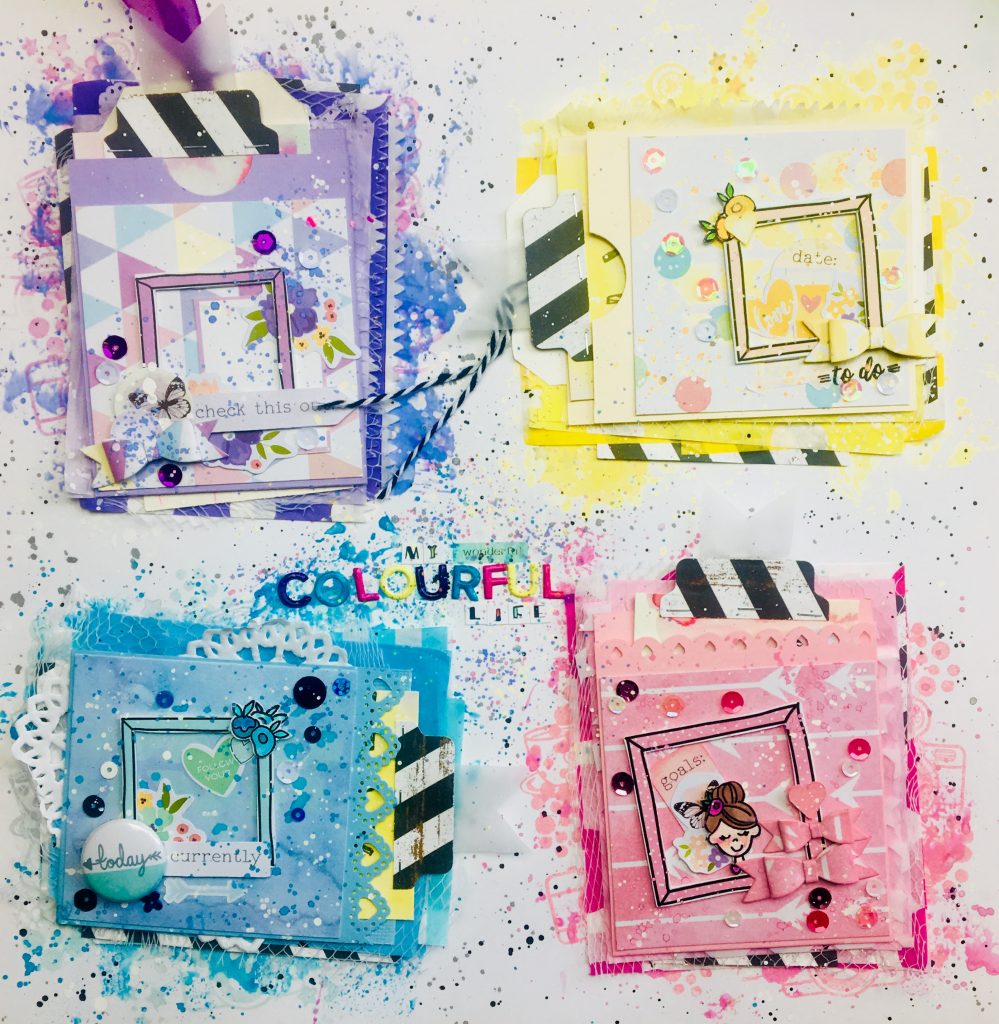 To start, I picked out some bright cardstock and made 4 pockets to fit my cards, punching the edges with my border punches. I then cut the papers from the kit to fit the font of each pocket and popped them to me side whilst I worked on my background.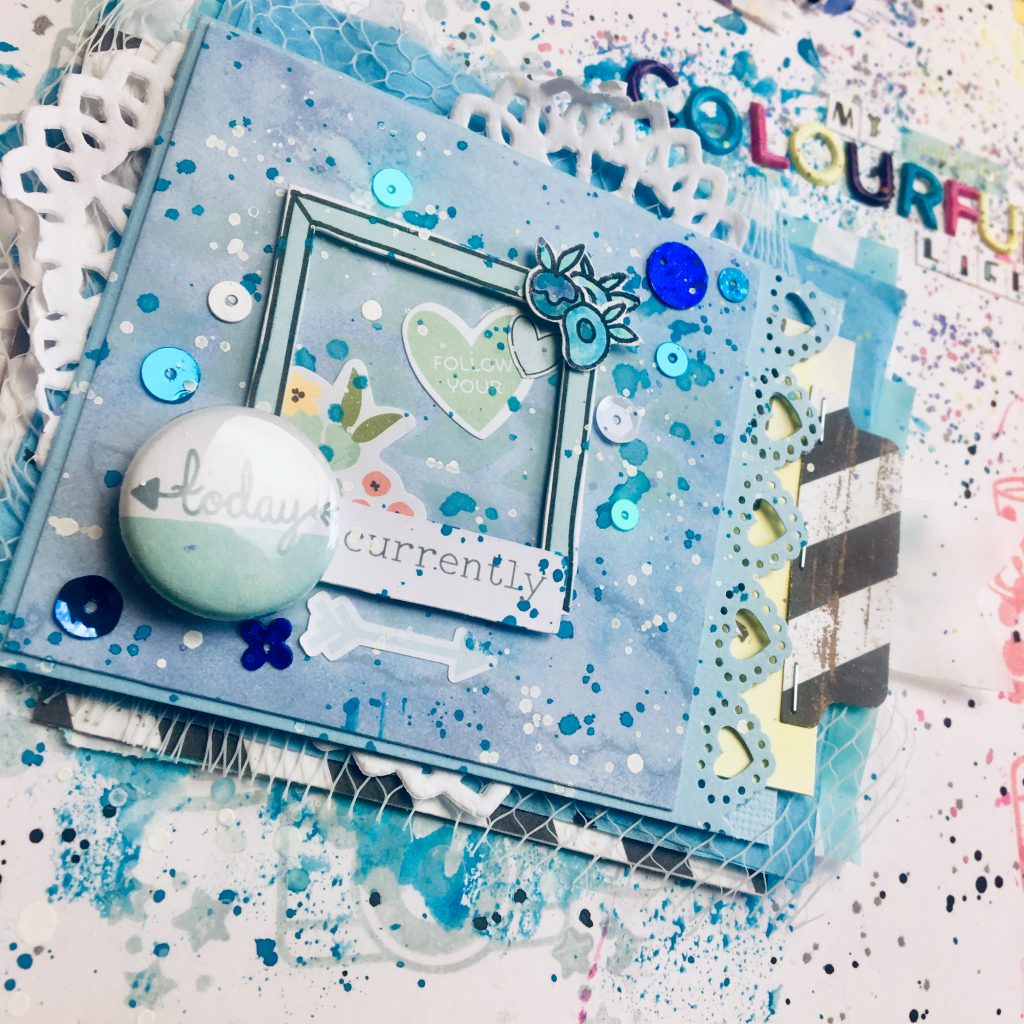 I drew a big cross shape on a piece of white card to make four quarters and then used distress oxide inks to smoosh colour onto each bit. I matched the inks to the card that I made the pockets from.
It was then time for the fun! I save all my bits of the kit and they come in useful for all sorts of things – I love to up-cycle and I even wrapped my Mother's Day present in one of the paper bags. You can however, also use them on your layouts 🙂  I backed the pockets with paper bags and past kit papers, making sure that they layers were messy. I even included a tag! I wanted to keep each pocket in monochrome, with only some black and white paper from my stash for contrast.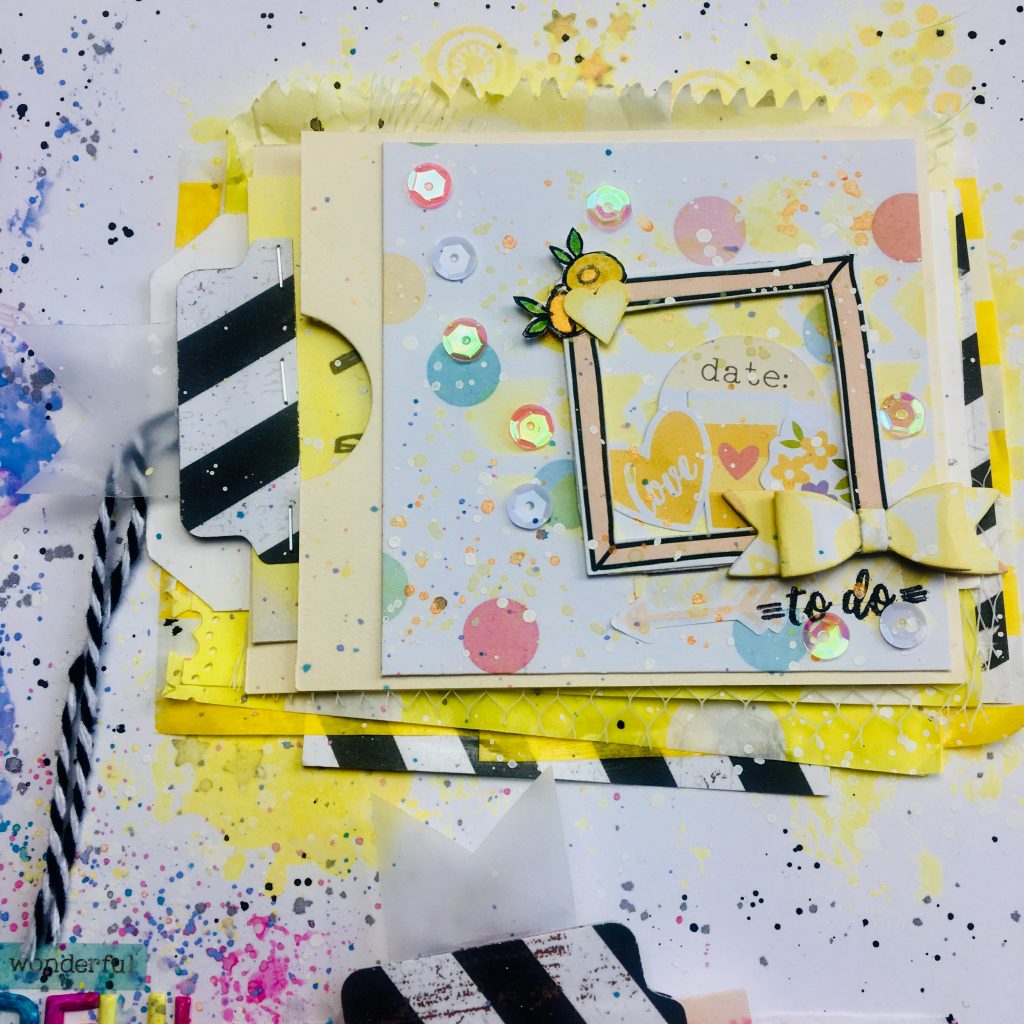 Once the backing of the pockets was done, I decorated the tops of them.  I made little tiny bows using a die that I have and the papers and cut the frames from the frame paper that was included in the kit.  I attached stickers to my little clusters too, some from the kit and some from the Simple Stories add on that you can buy from the shop.  I also added some sequins and to the blue pocket I attached the gorgeous flare.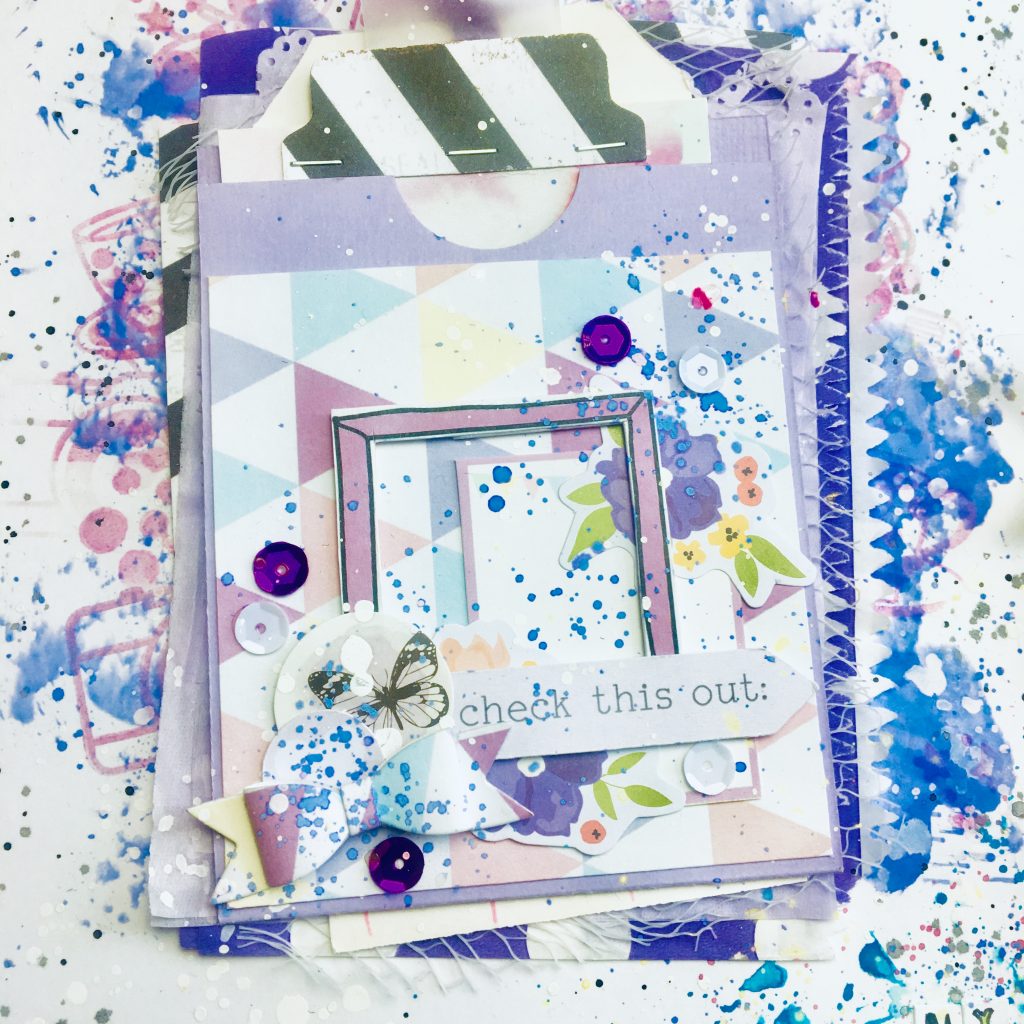 I repeated the process for all 4 pockets and once that was done stuck them all down on the layout using a LOT of glue – those pockets are heavy!! I then cut tabs from the same black and white paper and attached to my cards with some staples and popped my pictures and journaling on them – I wanted this to be hidden as the page is so busy, I think more words and pictures might have been a step too far!
To finish off I added some alphas from my stash and a sprinkling of black ink.
This layout was so much fun to make.  I love working with mixed media.
Big hugs,
Carrie xo