Sunny Dashboard with Vicki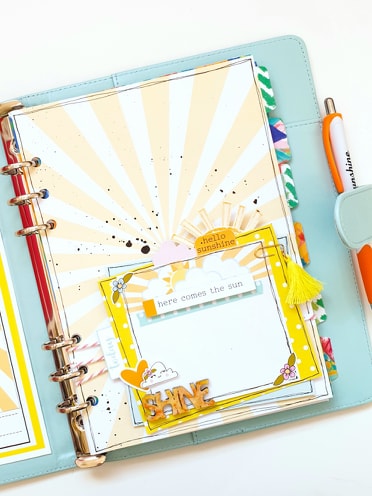 .
Hi, I hope you're all enjoying this months 'You Are My Sunshine' kits.  It really is like sunshine in a box!
I've made another dashboard for my planner this month. I find them so easy to make when I don't have much time.
I wanted to use one of the sheets from the note pad so that I can make a little note on it if I need to.  I layered it up on some squares of the papers and used some sticky foam to give it some height. I cut around the stamped sun that came on the paper clip tag and slid that in behind the top of the squares along with a couple of die cuts.
.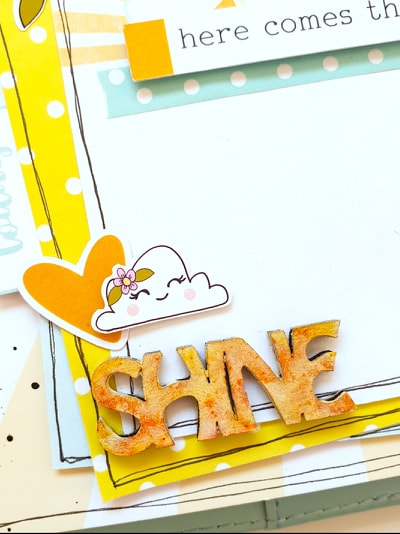 .
For the wooden 'Shine' I covered it in white paint.  I waited until it was nearly dry but still sticky and sprinkled some of the brusho on top and lightly sprayed it with water.  I love how it looks now.
.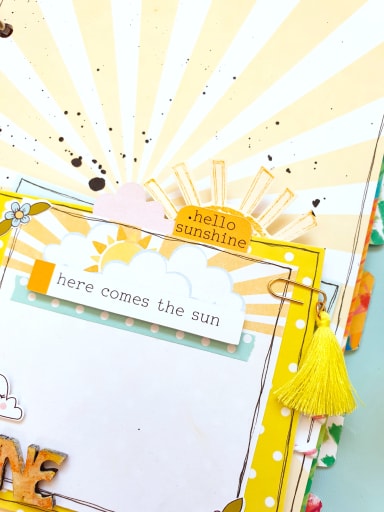 .
The new stickers from Mrs Brimbles are so cute and I love how smooth they feel.  I added a couple and think they look fab!
To finish it off I added some black ink splatters and popped the tassel clip onto the side.
.
The perfect view each morning when I open my planner!!
.
Thanks Vicki x