Creative Journaling, Winners & a Special Kit Announced – with video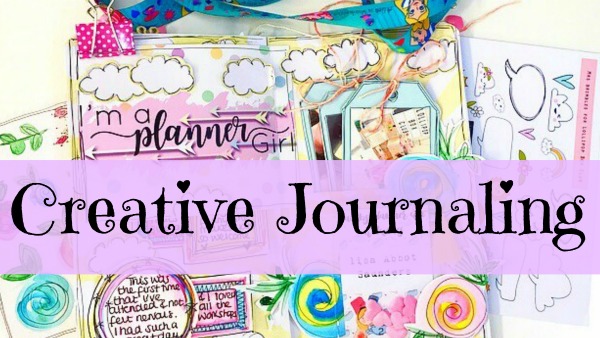 This is an exciting blog post today…so much to share.
I'll start off with today's video which you can watch here.
I'm creating a page inside my traveler's notebook to document this years 'Cambs Planner Con' event that took place at the weekend. I wanted to include some photos, memorabilia and some pieces from the workshops that we took part in.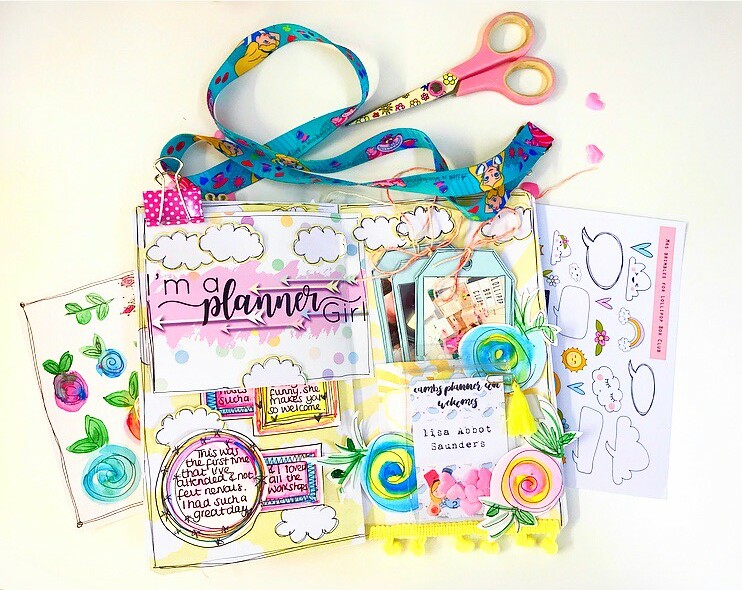 I'm so pleased with this page. I really hope you enjoy watching it being created. I had so much fun.
Now the next thing I wanted to share was this brand new exclusive kit that goes on sale this week.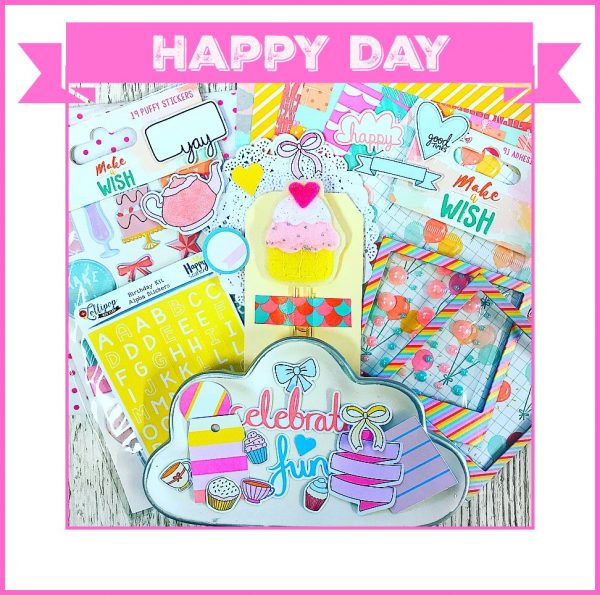 This kit is to celebrate Lollipop's 4th birthday on the 1st May. This is not part of the subscriptions. It's a 'One Off' kit and will be sent the first week of May. These kits will go on sale on the 26th April and will cost £18 (free UK delivery). However, I will be putting these kits up for sale to the Lollipop Box Club Chat Group early. If you are a member of this group, you will be able to buy this kit the day before. You can join this group here. Everyone is welcome. These exclusive kits tend to sell fast, so I would like to give the group members special priority.
Now on to the winners from the 'Scrap & Chat' event.
Thank you to everyone who joined in. It was such a fun evening. I won't be holding an event over the National Scrapbooking weekend as so many other companies will be doing this, but I know many of you asked if we could make the 'Scrap & Chat' events more frequent, so I was thinking perhaps June again? How does that sound?
So let's announce the winners.
1 – Sarah Wilkins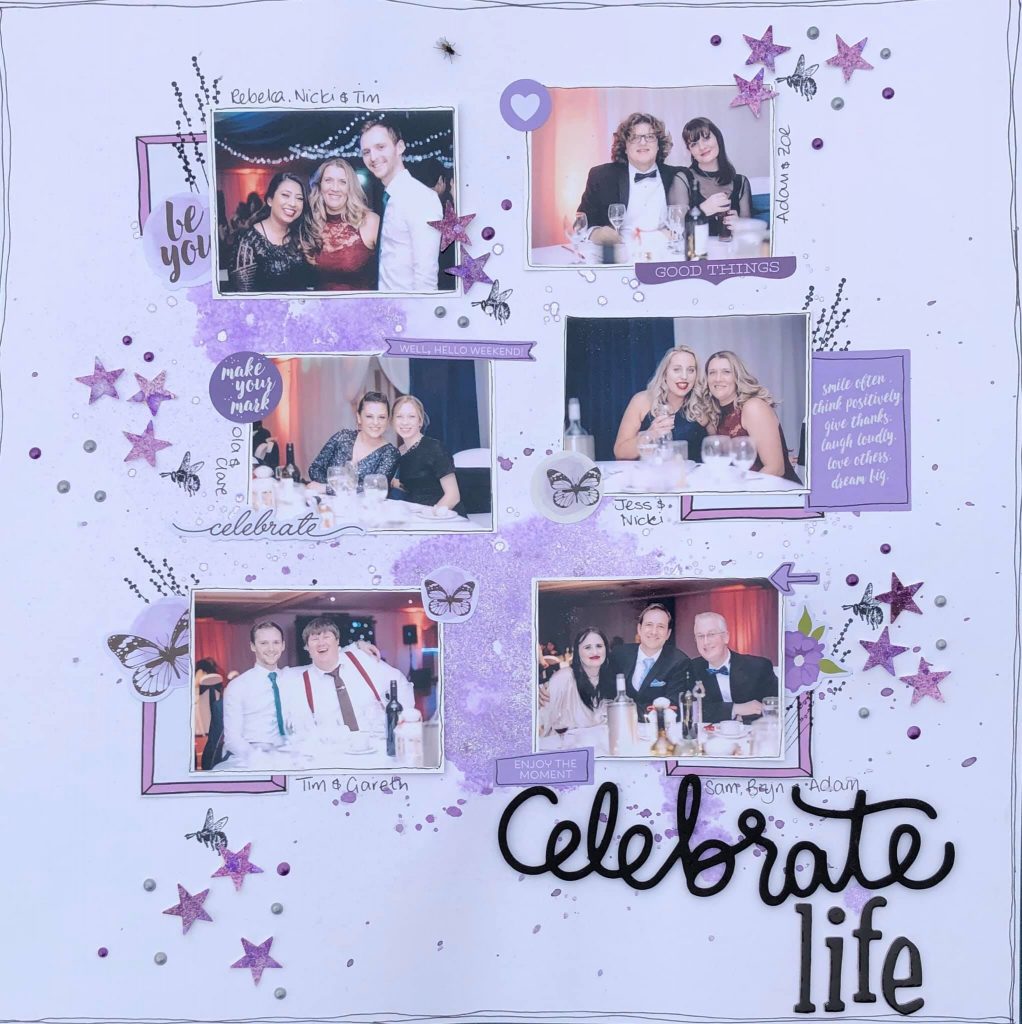 Sarah's award goes for completing all the challenges & also for my favourite scrapbooking page. This was from the grid challenge. I love how she used the frames.
2. Sarah Streeter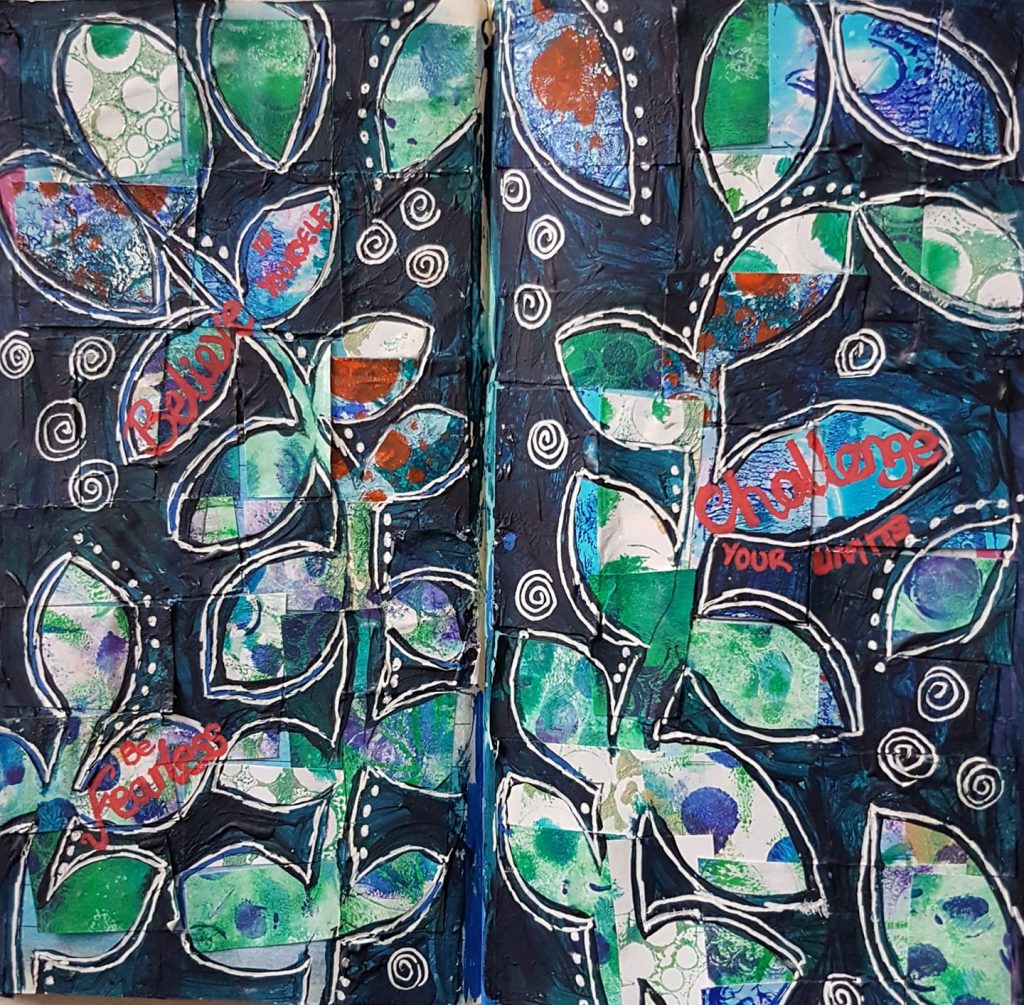 Sarah's award goes for the most beautiful piece. I seriously want to hang this on my wall, wear it as a scarf, wrap gifts in it, send it as a card, have a traveler's notebook cover made out of it. I love it so much!
3.  Vicky Wheeler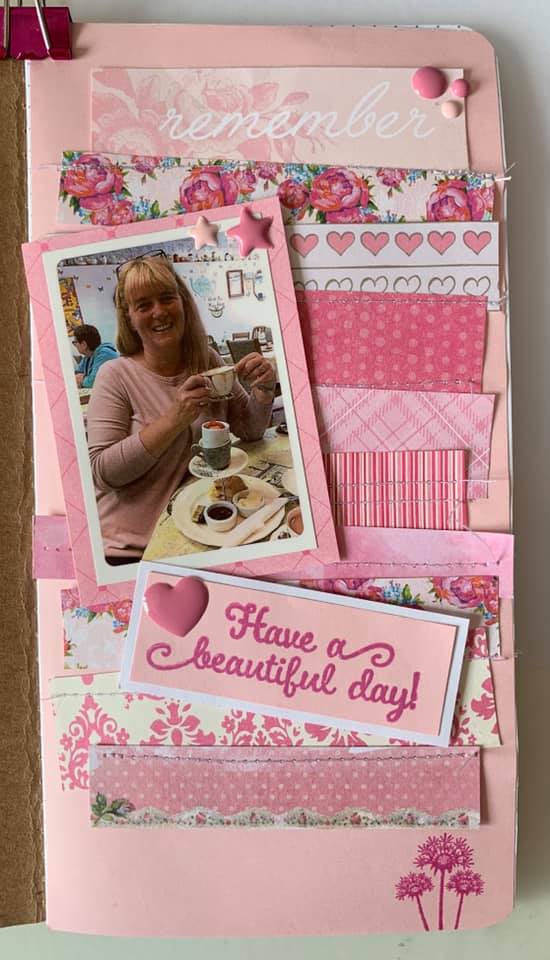 Vicky's prize is for this pretty page in her TN and because she tried something for the first time….sewing with her machine on a page.
4. Ally Warren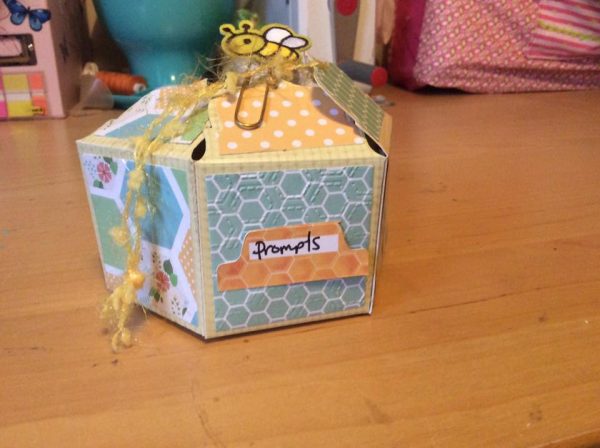 I thought Ally deserved a prize for this prompt box that she made for Danielle's prompt jar challenge. I love have creative this is.
5. Emma Stansfield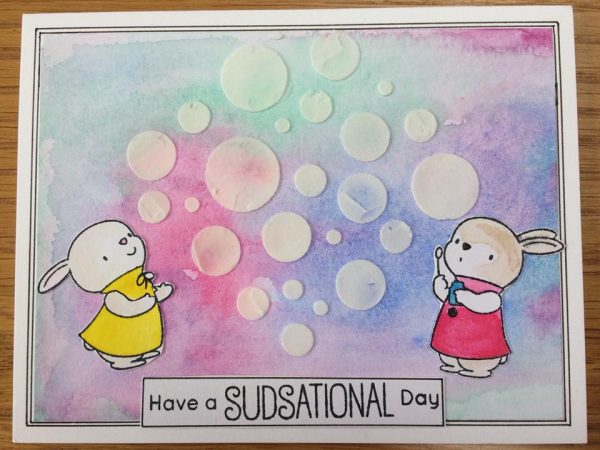 Emma created so many wonderful pieces, but I particularly loved this card for the stencil challenge.
And I also have the winner of the March challenges to announce and that's Karen Morrison for this page here.
I love how Karen used her March kit for this page. Love it!!
Please can all challenge winners email me with their postal addresses to : hello@lollipopboxclub.com
Congratulations to all our winners and thank you to everyone who has been playing along. It's been so fun.
Remember to join the chat group here so you can join in with more challenges. We have challenges every month.
And don't forget the video here.
Enjoy the rest of your day.
Lisa x