You Are My Sunshine Bunting – by Becky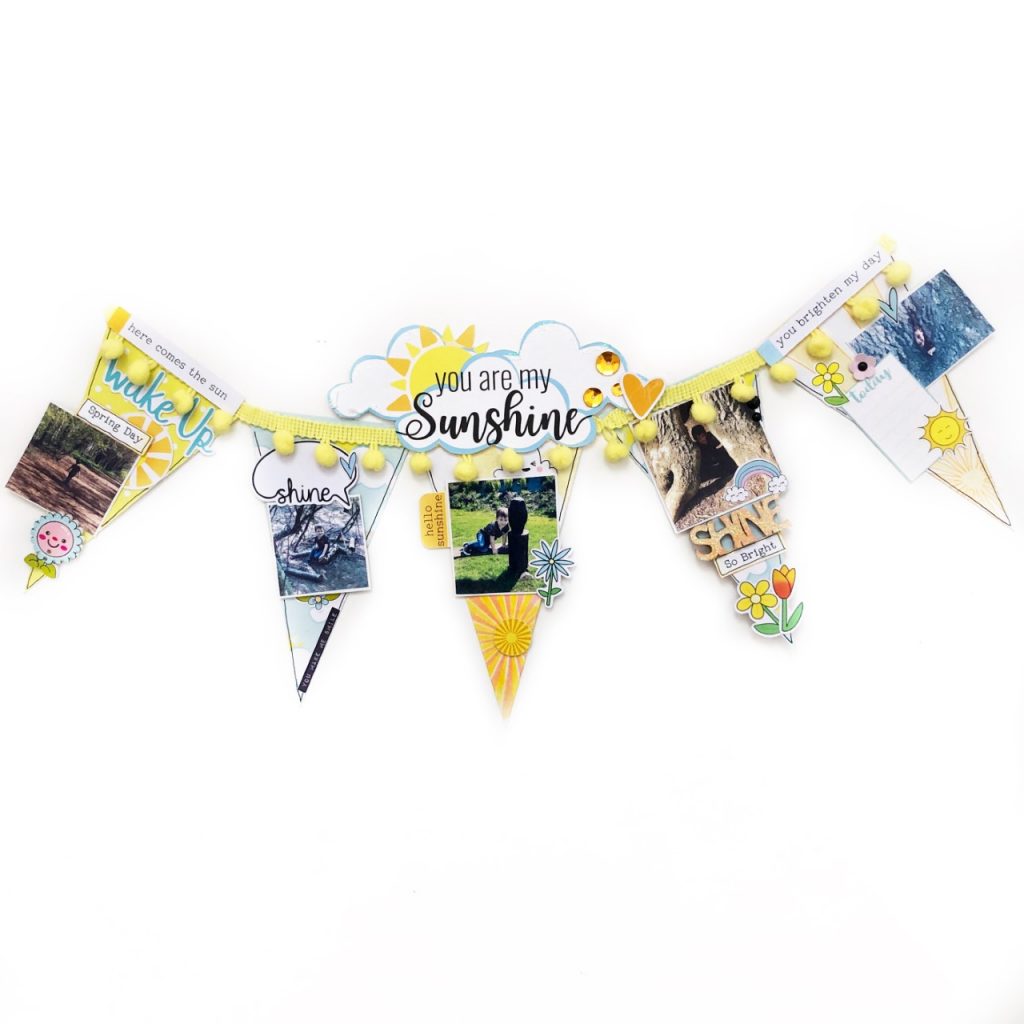 Hello. Firstly let me say how much I am loving the the 'You Are My Sunshine' kit, It has definitely got me in the mood for summer.
I love finding new and fun ways to display and store photos and memories and with such lovely weather I had to document our first really hot day of the year.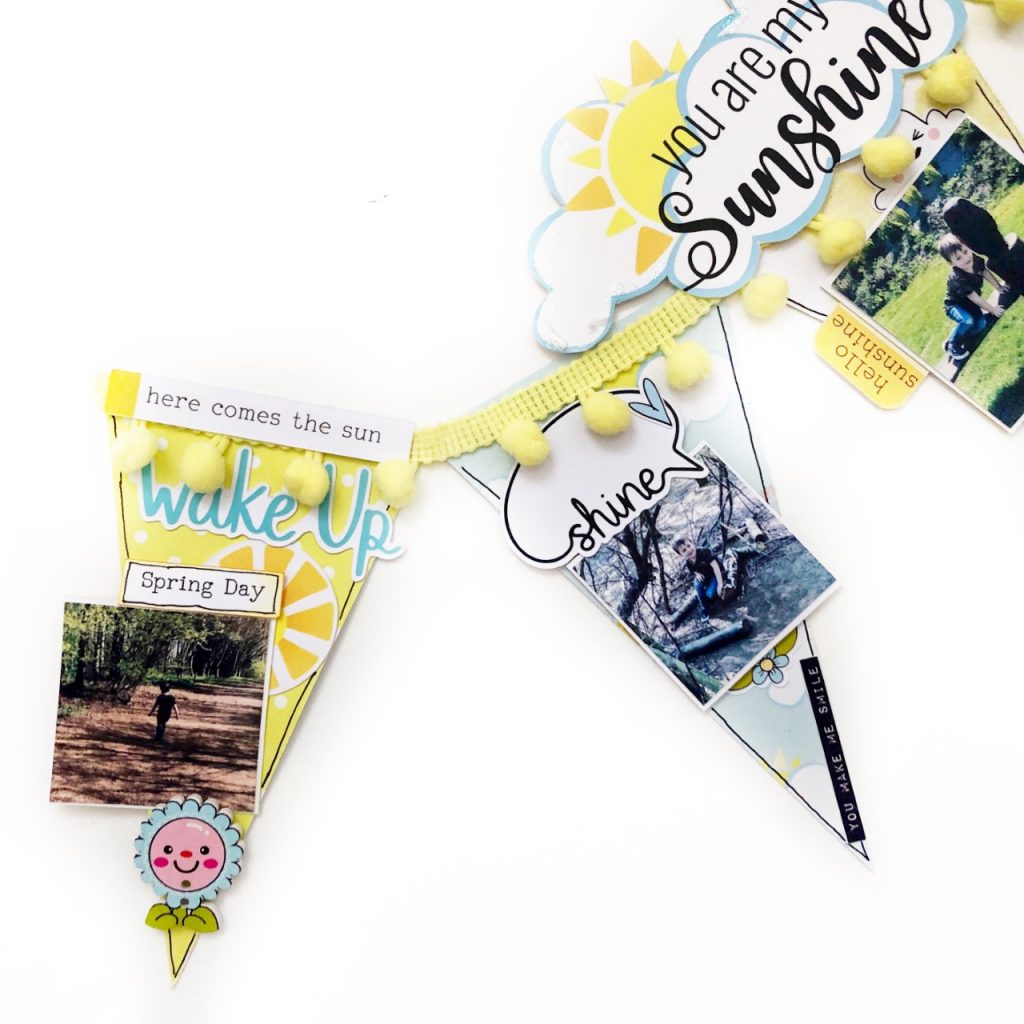 I cut large triangles from some of the patterned papers and attached the Pom Pom trim to create a bunting but also making sure it would fold up to create a sort of mini album.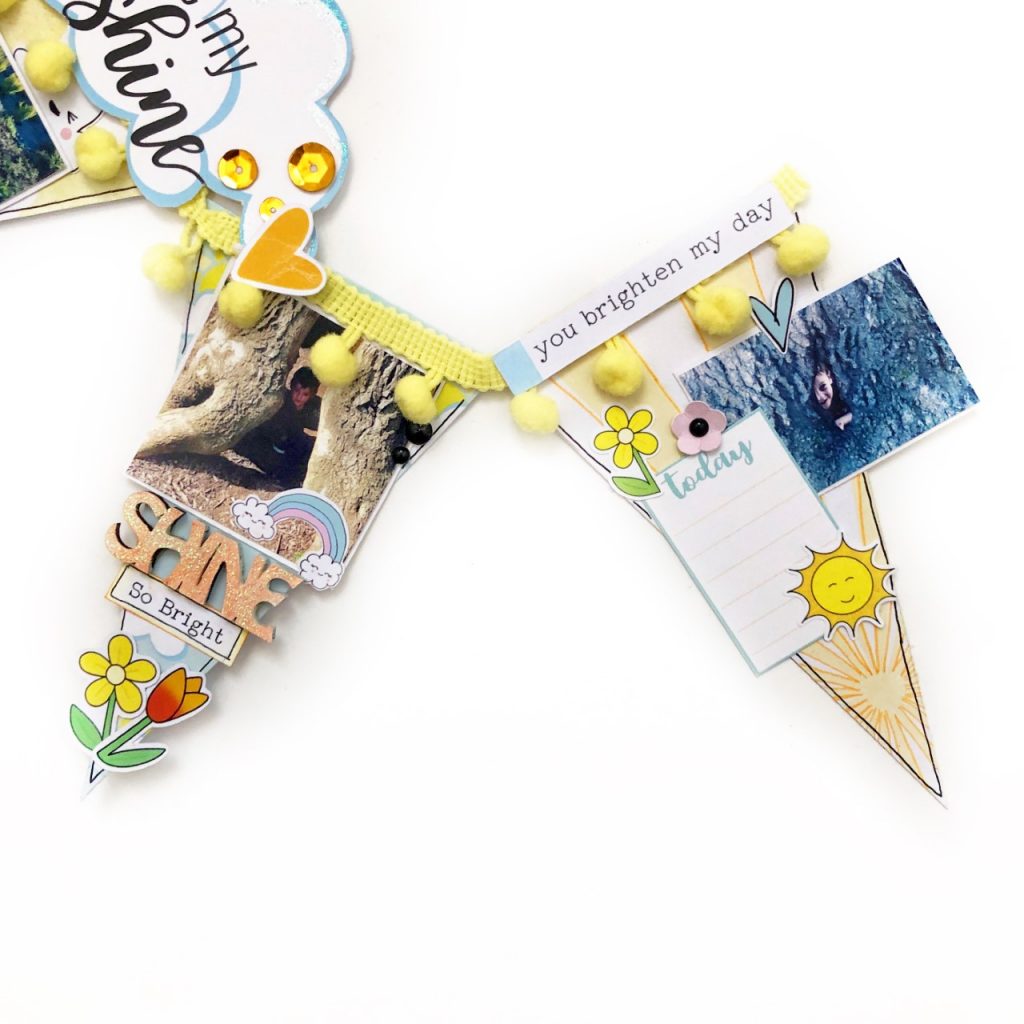 I cut out the title from the postcard and decorated the pieces of paper. On the middle piece I used the stencil with some orange ink, I then turned the stencil slightly and added yellow ink to create the two tones of sun rays and added a sun die cut to the middle.
I added my photos along with lots of die cuts and stickers from the box, they are possibly my favourite part of the kit as I just love adding them and layering them up.
I was so pleased to see the lovely wooden pieces, the flowers are so cute and I love the 'shine' word so I painted it white, added glitter and popped that onto one of the triangles.
I really like how it turned out and love that it actually folds haha.
Love,
Becky x