Hobonichi & TN's with Claire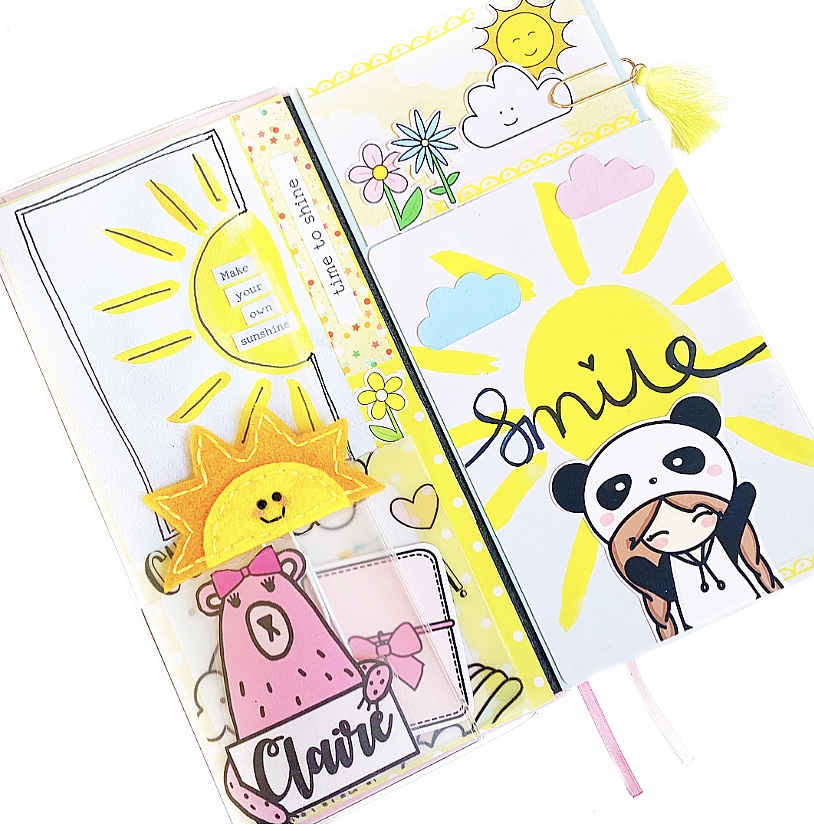 It's sunshine in a box this month, 'the You Are My Sunshine' kit here and I love it! Pink and yellow are my two favourite colours, so I've been bringing yellow back in my planners and journals for spring.
I wasn't sure which planner to use this kit in, so I used them all!
I just received my new planner, which is basically a Hobonichi, but it's undated. Like a Hobonichi, the inside cover pages are blank, so I decided to cover it using papers and embellishments from the kit.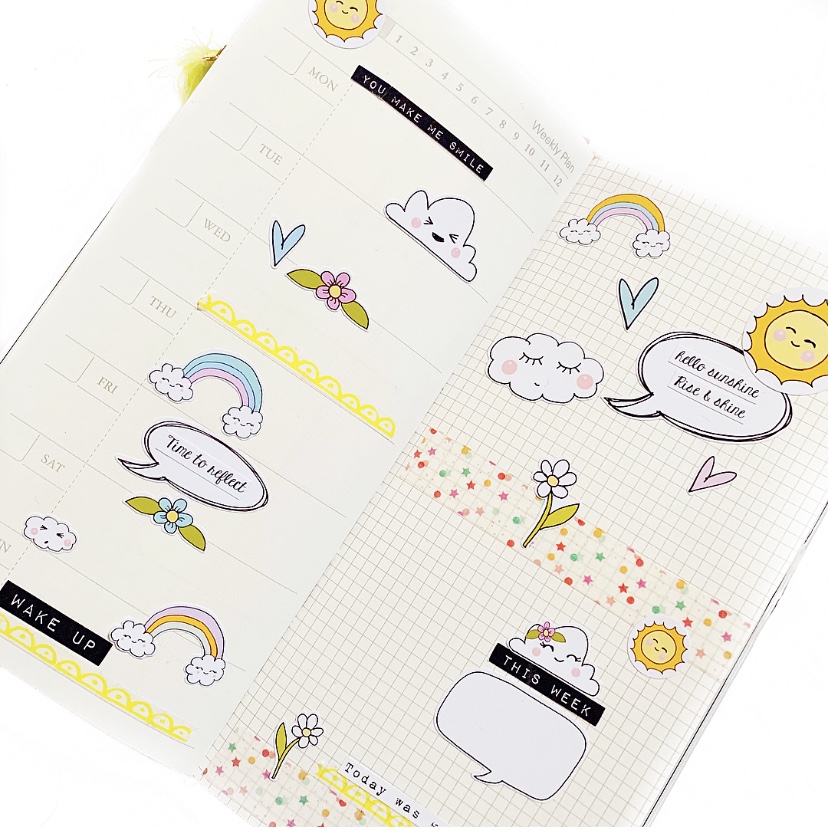 These are the first pages in the planner, so every time I open it, it's like a ray of sunshine.
I also decorated a week with the stickers from the kit. This planner is undated, so I can use this layout anytime.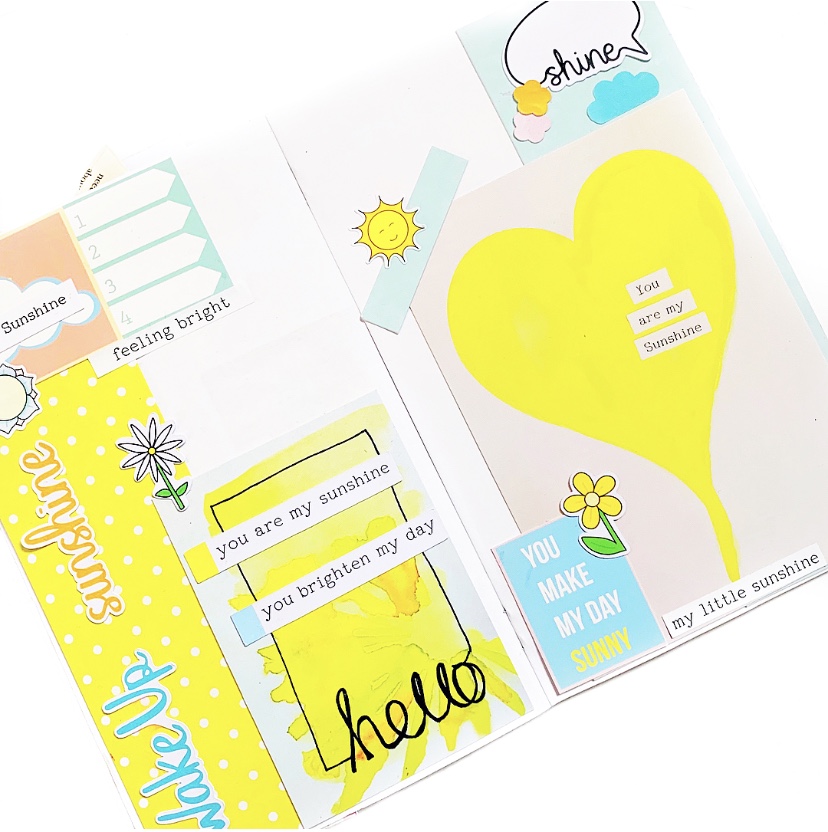 Next, I created a couple of pages in my Travelers notebook, which I use as my creative journal. I've left room for a picture and I'll add some journaling to it later
I just love that you are my sunshine postcard. So bright and happy!
Last but not least, my leuchtturm1917 journal. I use this exclusively for stencils, no stickers or washi allowed because I don't want to bulk it up. This is where I write down my thoughts, but I still like the pages to be bright.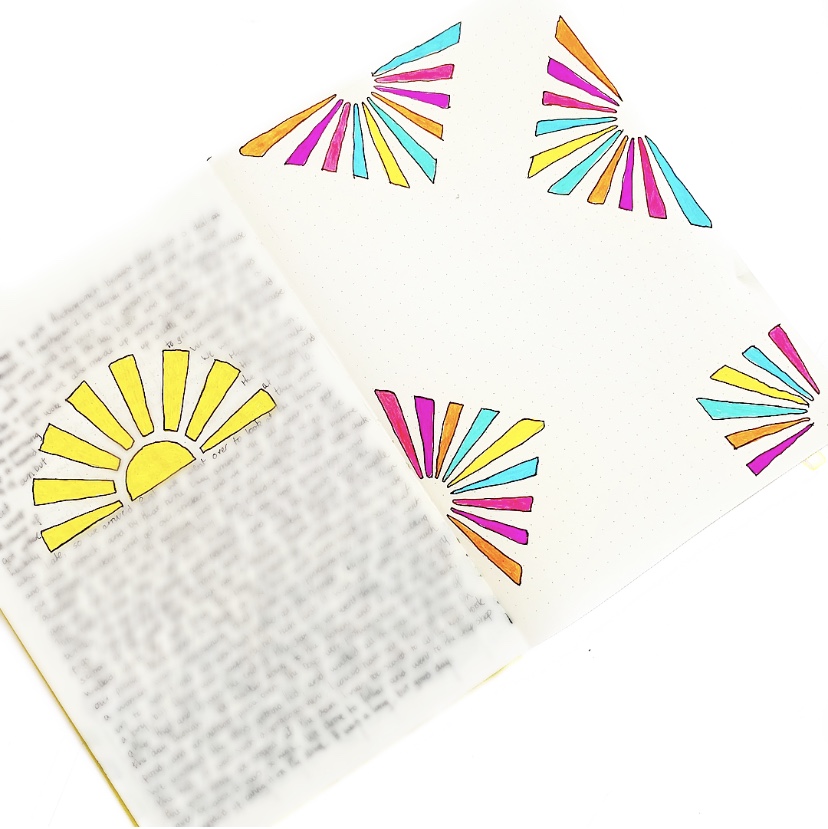 I used this months stencil to add some colour on the page, and will journal later. The sun stencil on the previous page was also from Lollipop Box Club. More of the pages that I have done are on the Lollipop Box Club Facebook group, so if you haven't already joined, we would love the see you!
I hope these projects have inspired you to create your own ray of sunshine in you planners and journals.
Happy Planning!
Claire x