Make Your Own Sunshine Frame – with Vicki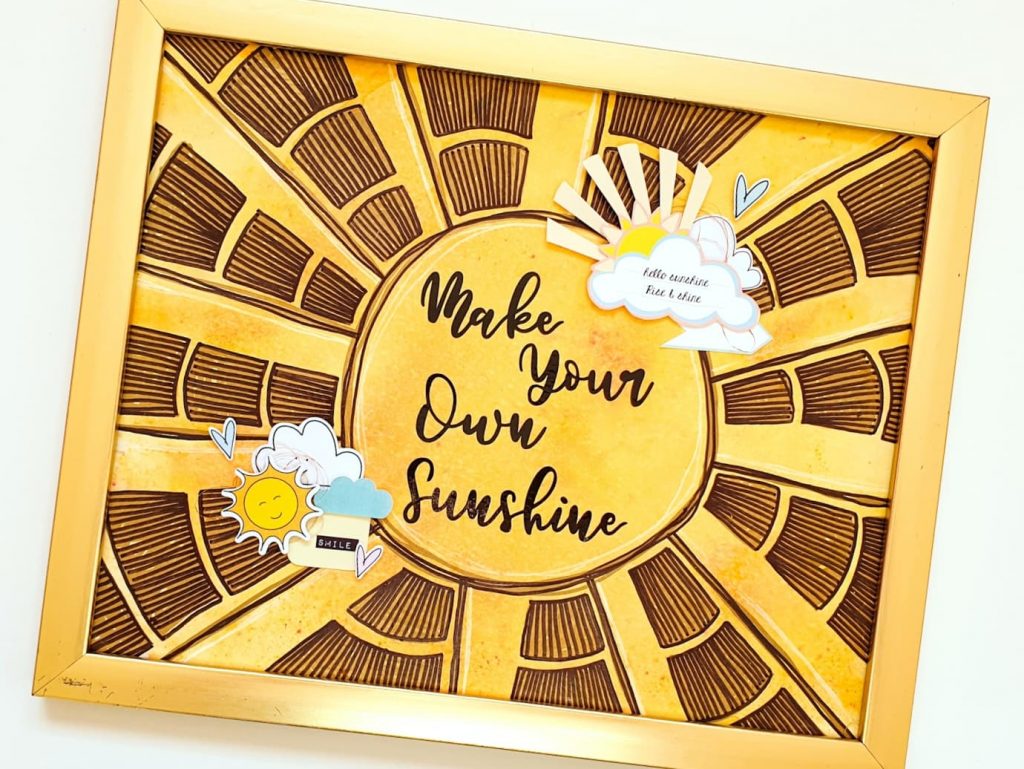 Hiya Vicki here,
I was so excited when I saw the little Brusho pot in this months kit!  The last time it came in a kit was my first time trying them out and I ended up with big muddy looking puddles!  This time I was going to make sure I was a bit more sparse with the water!
I covered my paper with a few sprinkles of the paint, then using a small water sprayer I gave it all a light mist.  It's amazing watching them react!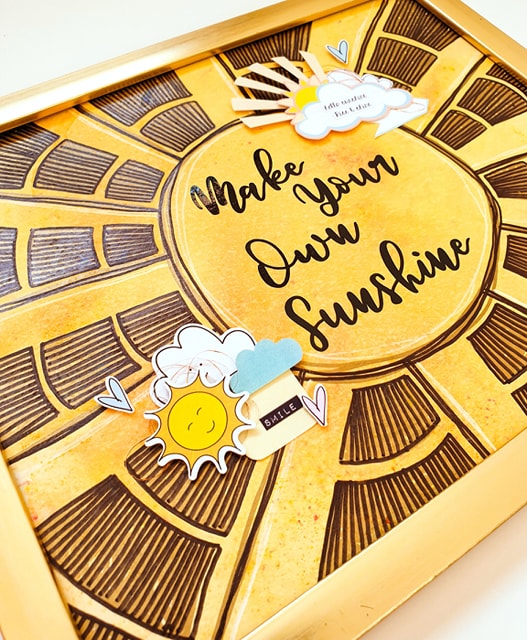 Once it was dry I wanted to draw a rough sun in black marker.  I decided to use a gold marker to fill in the shapes.  I wanted first then went around with a Sharpie over the top.  Adding in all the lines.  Using a white gel pen I went round and added in a few extra lines too.
The embellishment postcard, die cuts and stickers are perfect for making little decorative clusters.  How cute is that sunshine!!  Finally I added the quote to the middle of the sun.  My writing isn't up to much so cut this out from vinyl and stuck it on!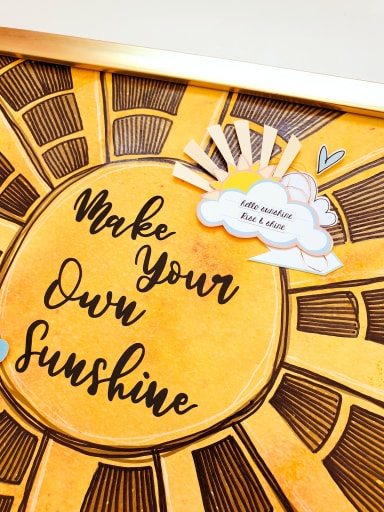 See you soon.
Vicki x