April Sneak – Raining Cats & Dogs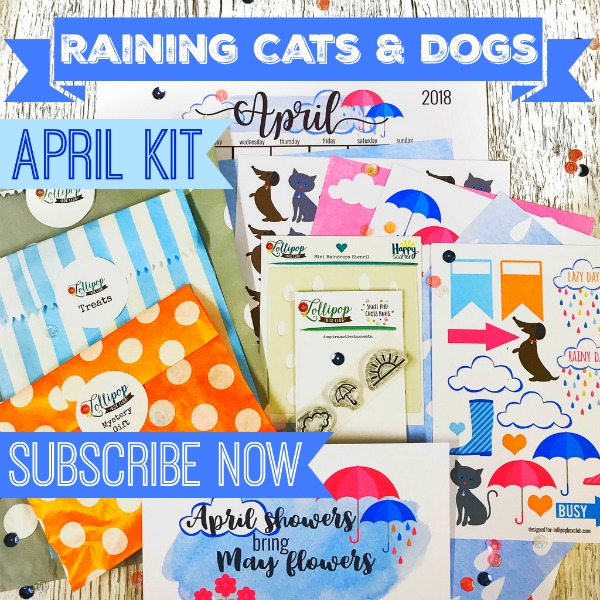 Here is your first sneak of the April Kit – 'Raining Cats & Dogs'
As this is the first sneak of the new kit, more photos and details will be shown on 1st April.
One off kits will also go on sale on 1st April at 7.30am UK.
This month's theme is all about being busy. Gaining control, getting on top of things and getting organised. We are all busy, so it's finding ways to stay on top of things to make our lives easier…..and I've thown in some cute fluffy friends for you this month too : )
As this is a sneak I will only share a few details with you for now …..You will receive a set of exclusive patterned papers, a set of exclusive stamps and a stencil, stickers, lists, embellishments, washi, a DIY kit, a treat bag full of surprises, a Mystery Gift. And lots, lots more…. There will also be other surprises that I haven't mentioned.
You can subscribe to this kit here. Subscribers also receive codes for free downloads.
All April kits will be sent on the 17th April.   Our boxes are post box friendly, so they can just pop through your door, you don't have to be in to receive them. There will be addons for sale to compliment this kit a week before your kits are sent.
Keep an eye out on Facebook, Instagram and here on the blog for updates on the progress of these kits so you can see them being made. packed and shipped.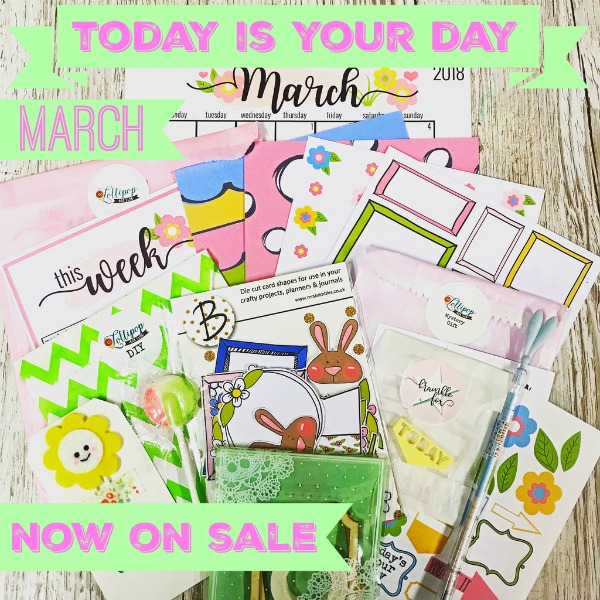 I increased kit numbers for March, so you still have time to pick up one of these pretty Spring kits here. These will be sent straight away.
And don't forget to join us over on our private chat group here.
Thanks
Lisa xx