Are You A Day Dreamer?
.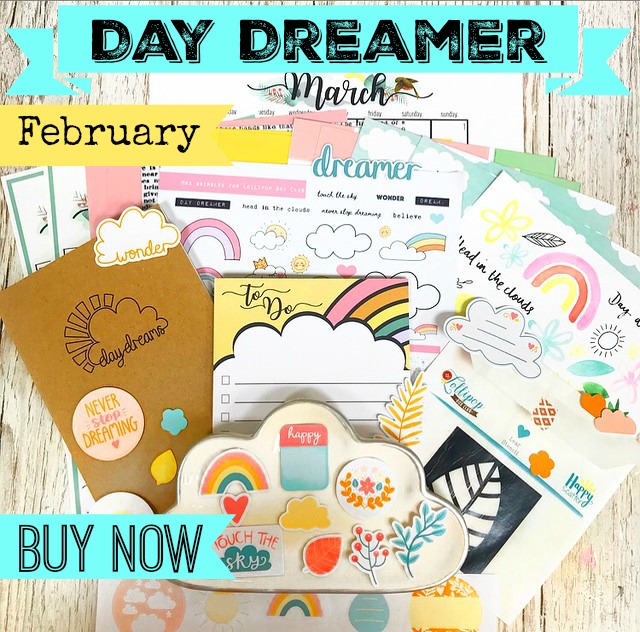 Yes I am!! I am such a day dreamer.
I'm also a sucker for anything with rainbows and clouds. They get me every time. They just draw me in!
So this month it's rainbows, clouds and birdies.
.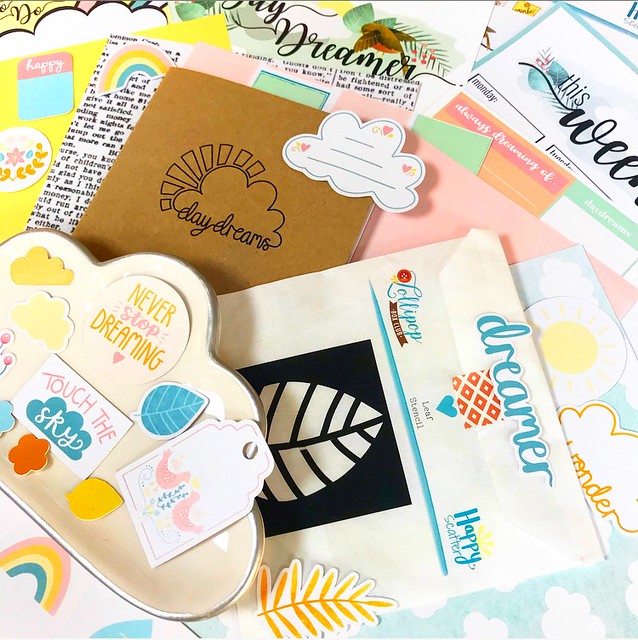 Have you seen that stencil???
And that notebook?
And those die cuts??
I love it all so much!!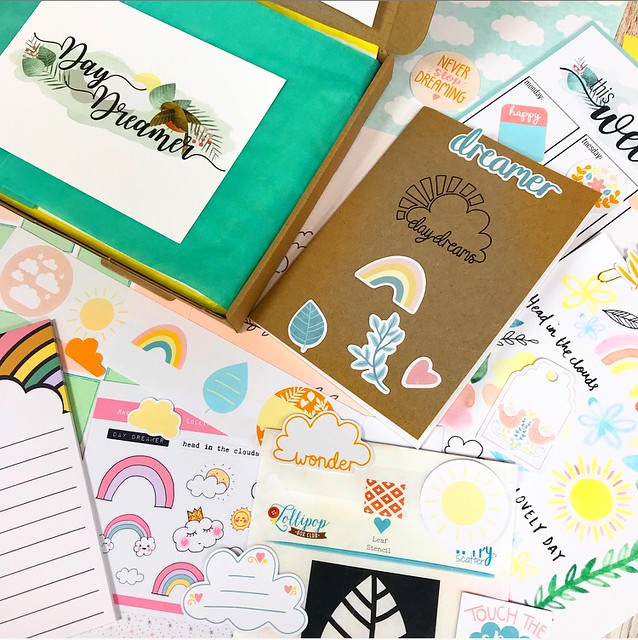 And this month we are collaborating with Daisy from My Green Cow. Daisy has painted the most beautiful collage sheets for you to cut up and use. They are so pretty and so much fun. I have an exciting video for you on Tuesday.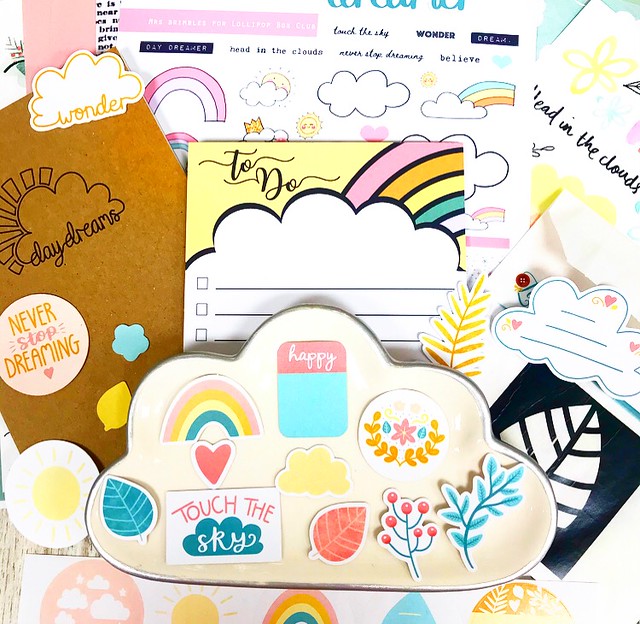 And one last thing…..have you seen that to-do list pad???
I'm so happy with this kit, can you tell?
You can subscribe to this kit here to get it at a discounted price and to receive freebies.
And if you'd like to try a one off kit, you can buy one here.
Hope you are as excited as I am.
Have a great weekend.
Lisa x