Easy Creative Journaling with Vicki
.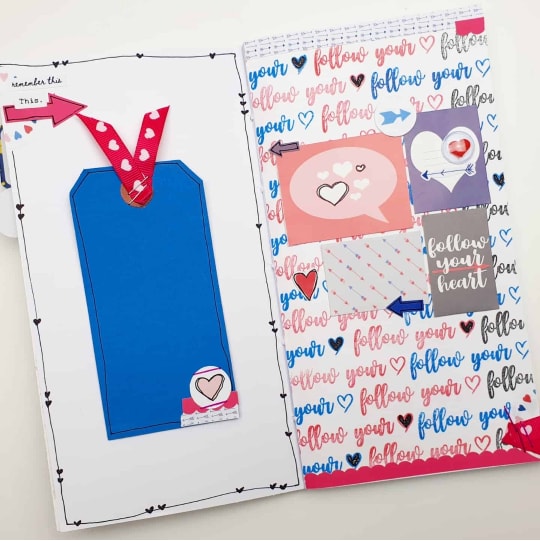 .
I've a quick page I made in my creative journal today.  I love making a full background with the stamps that come in the kits and the follow your heart one was perfect for a repeated pattern.  I used a piece of white paper to stamp my background onto and glued it into the insert.  I wasn't feeling confident enough that I wouldn't make a mistake if I did it directly into there!
.
I cut apart the embellishment postcard and made a little group in the middle of the page. I added a some stickers around it and some of the longer strips to the top and bottom of the page.
.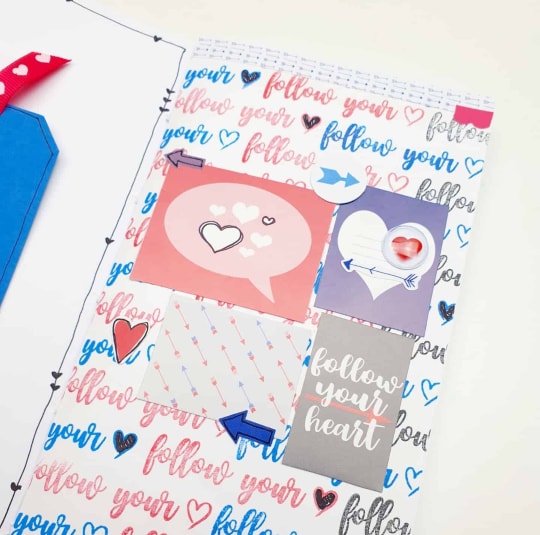 .
On the opposite side I made a little cluster on the tag and the top left corner.  Just using some stickers and die cuts.  I used a thin black marker to add a border to a few of the areas.
It's so easy to create these size pages with the kits.  They're the perfect size that the pages practically make themselves!
Thanks for reading!
Vicki