Mixed Media Mini Book from Vicki
.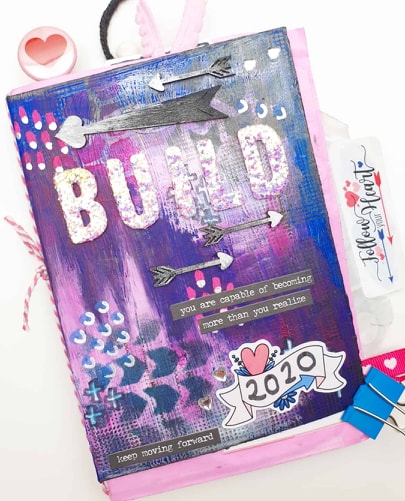 Hiya, This blog post has been totally inspired by Lisa's 'No time to create' video.  I've wanted to make a mini book for my Word of the Year but struggled to fit enough time in to make it.  Instead I took time over a couple of days and added another layer every time I had a spare 5 minutes.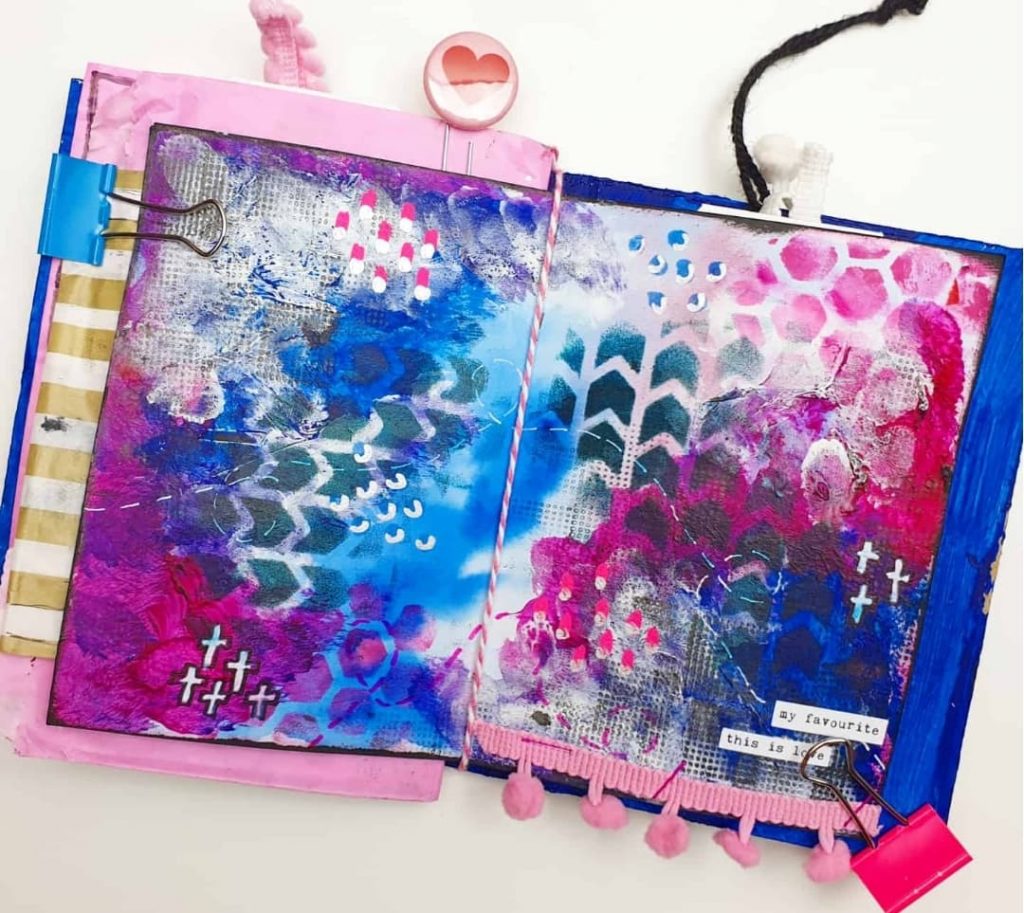 .
I made the cover from trimming down the box our kits come in.  There are two books inside but they only have a few pages in each one.  I wanted to leave space to add embellishments to the pages.
I gave the cover and white side of the papers a paint.  I wasn't too fussy about colours and wanted to enjoy the process more than the actual finished project.  Each time I passed I added another layer. Texture paste, paint, stamps, tissue paper.  I hunted out some stencils used a couple of inks to roughly dab onto the pages too.  To finish the pages off I used some chalk pens to add little clusters of dots and shapes.
.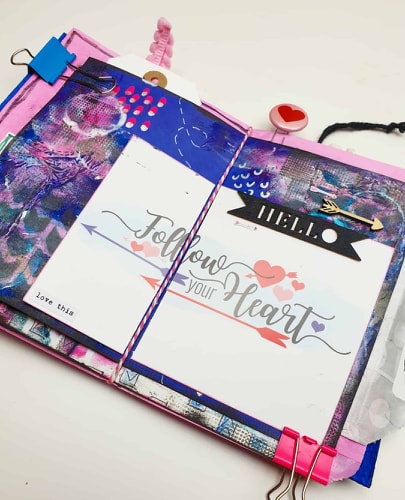 .
My word for this year is 'Build'. I feel so lucky that I feel in a pretty good position this year but there are definitely a few ares I could work on.  Building on relationships, Building a better routine for self care…Everything is ok as it is but there is room for improvement.  I'm excited to add some journalling/affirmations into my mini book to keep me motivated in coming back to my word!
.
Have a lovely day!
Vicki