#dailycraftfix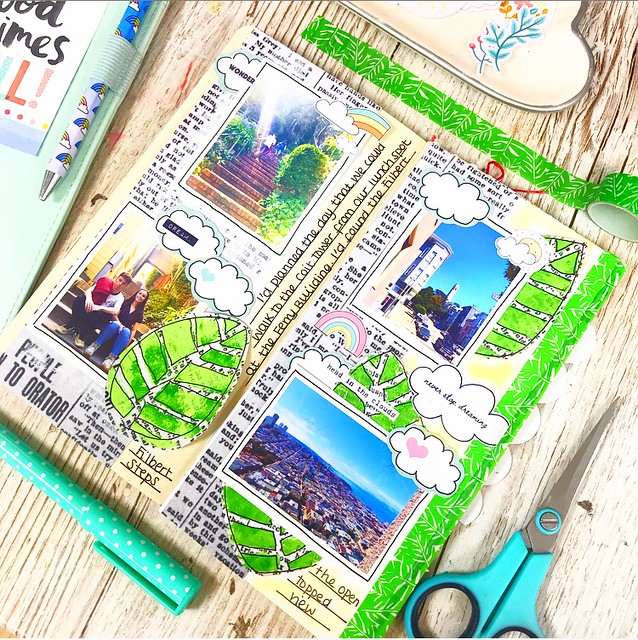 Ever feel like you don't have time to create?
I was telling myself that all the time until recently, but this year I'm challenging myself to have a 'daily craft fix'. Even if it's just for 10 mins here and there, I'm going to create daily.
This page ended up being made over a few days in the end but I did it. One day I added paper and paint to the page and left to dry. Another I used the stencil from this month's kit and some green paint to create the leaves. Another day all I did was cut out the leaves, the next day I printed off my photos and yesterday I gave myself a little more time and finished this page.
I finally got there : )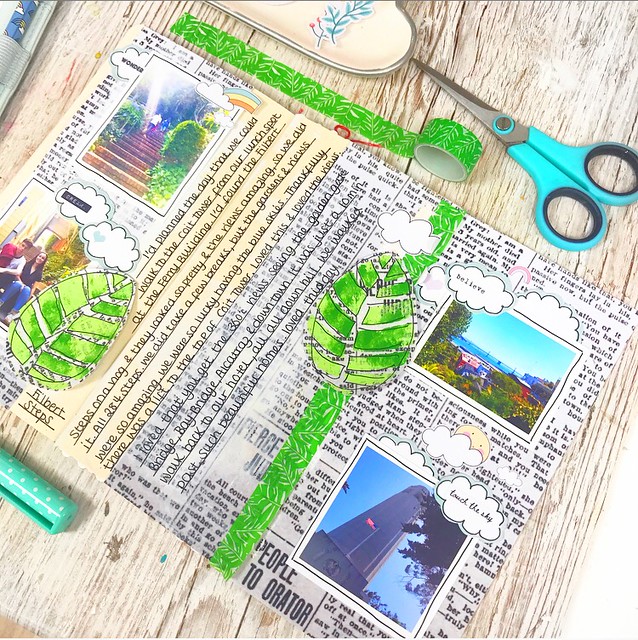 I ended up with quite a few photos and wanted to journal a fair amount so I created a flip page to extend the space I had.
I attached a piece of paper from the kit and using some washi to attach it with I made this flip page.
ad – I've had my daily craft fix today.I created this flip page in my creative journal. I shared a little of the process over in my Instagram stories if you'd like to see.I needed to make a flip page as I needed the extra space for my photos and journaling.(using the new 'Day Dreamer' kit)https://www.lollipopboxclub.com/product/lollipop-box-club-kit-february-2020-subscription/

Posted by Lollipop Box Club on Sunday, 2 February 2020
I love how this has worked and given me extra space.
If you'd like to take a look at the kit, you can view it here.
Thanks so much and don't forget to get your #dailycraftfix and remember to use the # too.
Have a great week.
love
lisa x