February Planner Set Up with Vicki
.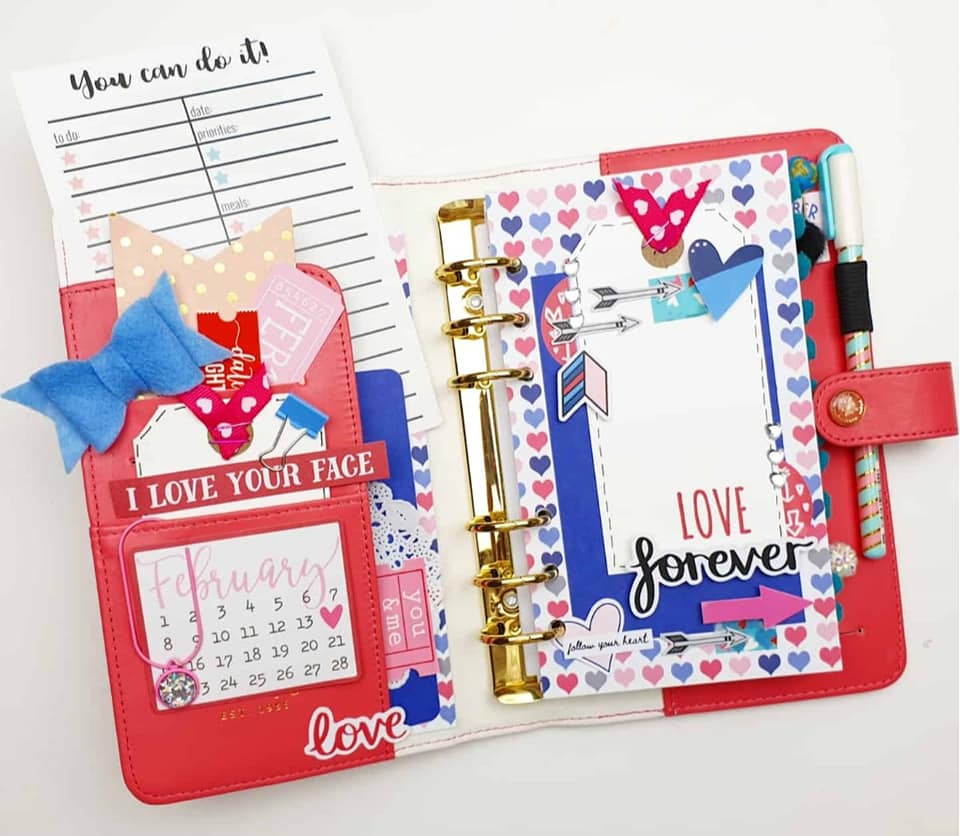 .
Hiya, Today I'm sharing my February planner setup!  I've use the Follow Your Heart kit to make a quick and easy dashboard for my medium sized Kikki K.  I like to decorate the front of my planners for the upcoming holidays.  All the hearts in this kit were perfect for Valentines!
.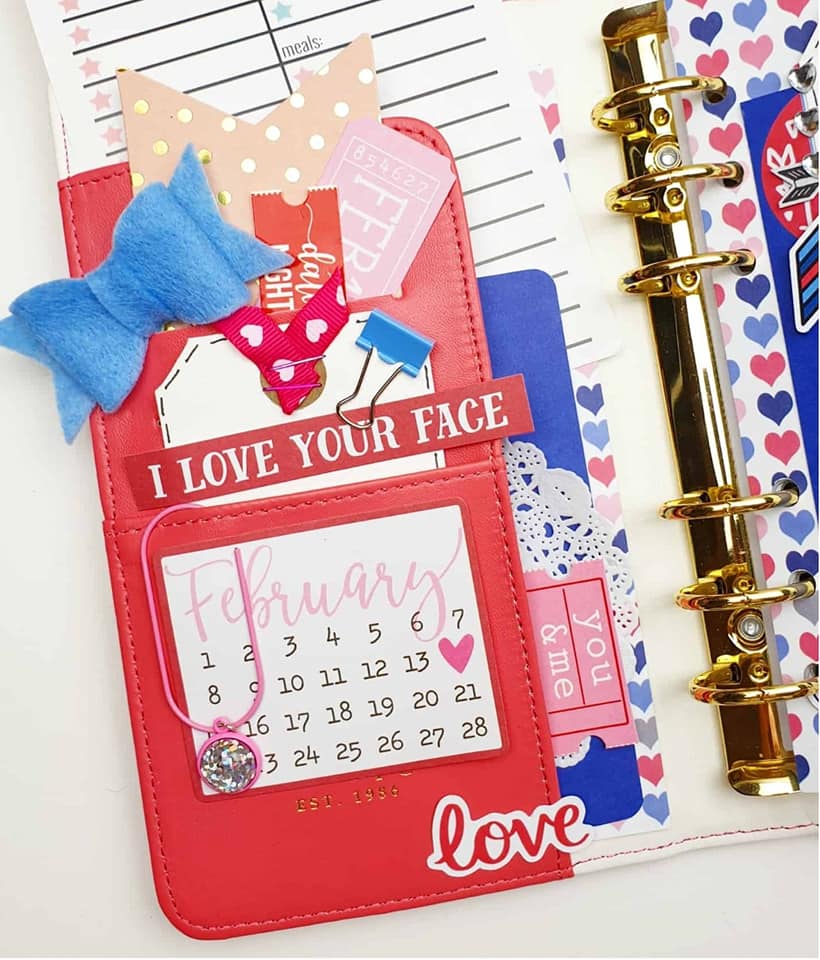 .
I gathered a few of the off cuts of paper, ribbon and die cuts I hadn't used yet and started to lay them out.  Once I was happy with everything I began sticking them in place.  I used foam on some of the die cuts to life them.  I fussy cut a couple of arrows from the paper to add too.  Lastly I added two little clusters of the silver hearts.  I love seeing them sparkle in the light.
.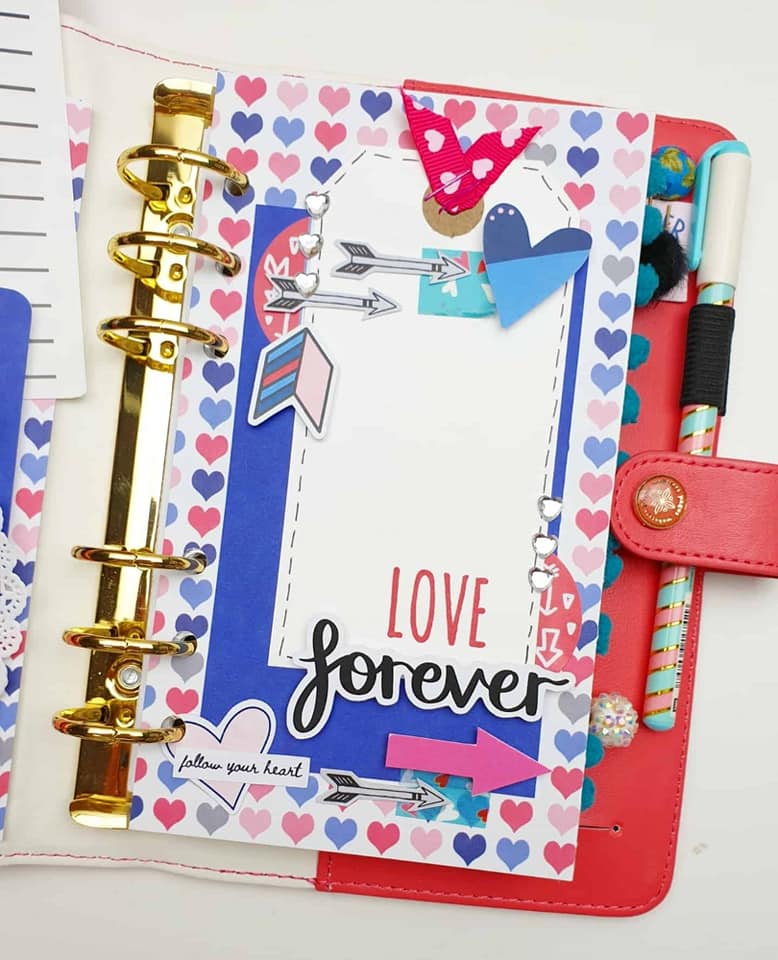 .
I had a look through all my bits and pieces from this kit and previous ones to fill the pockets.  I chose my favourites and just kept adding things until I was happy!
.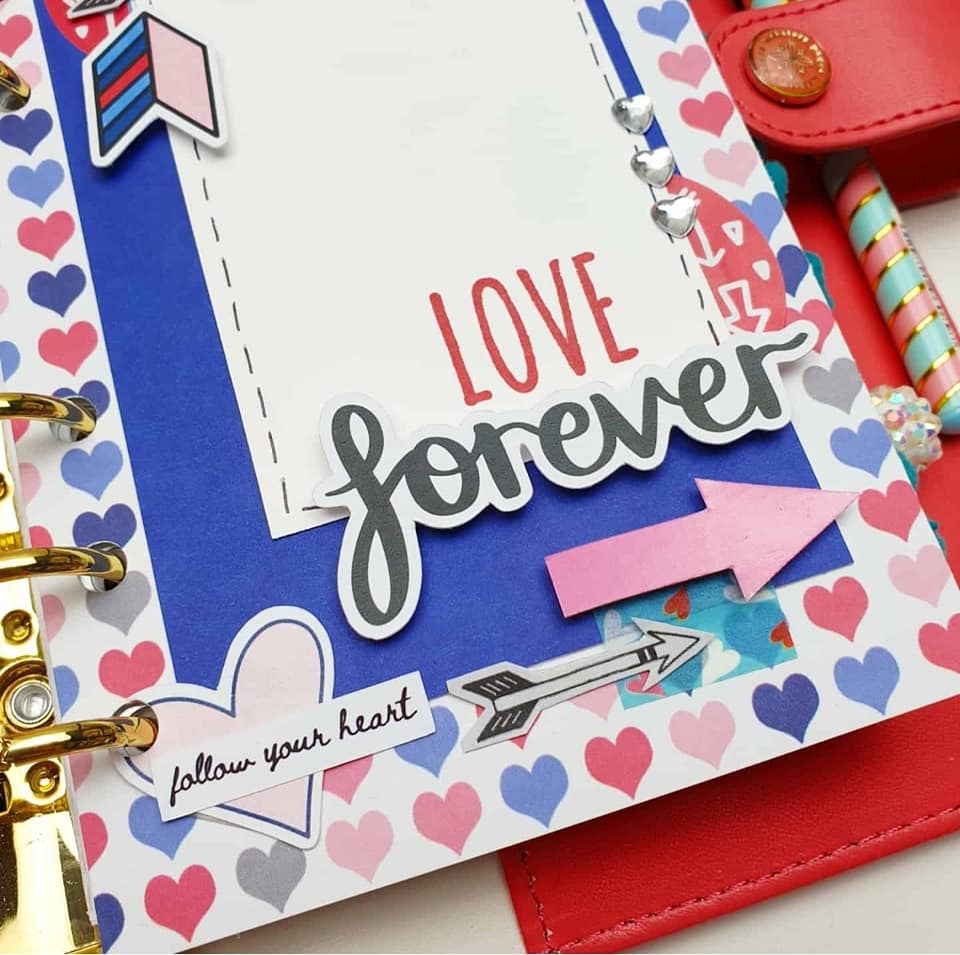 .
Do you change your planner decor for the different holidays?  I'd love to see!
Vicki X