Art Journaling with Danielle – Life is Art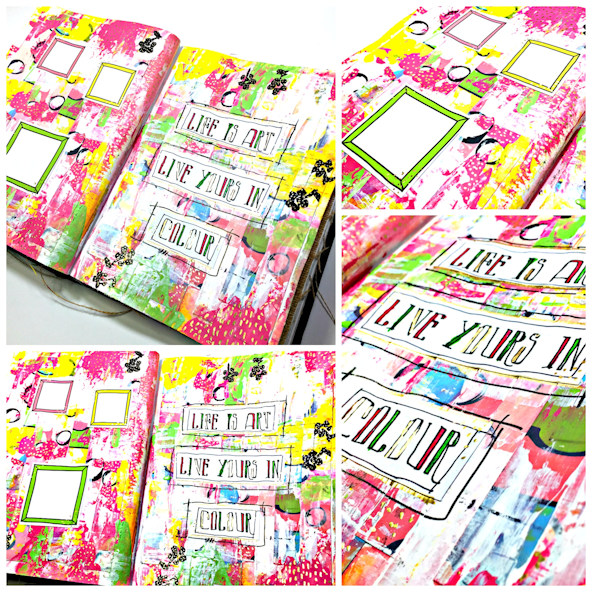 Hi again lovelies!!
I've got an art journal page for you today! I just love getting messy with paints! 
This was a fairly easy page. I cut up the papers into strips and stuck them down onto the page using a wet glue. I used PVA glue, (mainly because I ran out of mod podge), so it had a good seal and I knew it wouldn't peel back up. Then I went crazy with the paints – perhaps a bit too crazy. If I could do it differently, I would've put less on, but my hands went a bit bonkers and wouldn't stop… I used the paints that matched the kit. You can find them in the add-ons in the shop! I like how you can see the papers underneath, although some details might not be obvious at first. I love having hidden details on a page!
After, I added a quote I liked to the page and added a few more little details – dots, lines and flowers from a stencil that I got from a previous Lollipop box kit. You can find that stencil in the shop! I then cut out some frames for journaling spots.
Here's a video showing my page process!
Much love!
Danielle