Art Journaling Makes Me Happy!!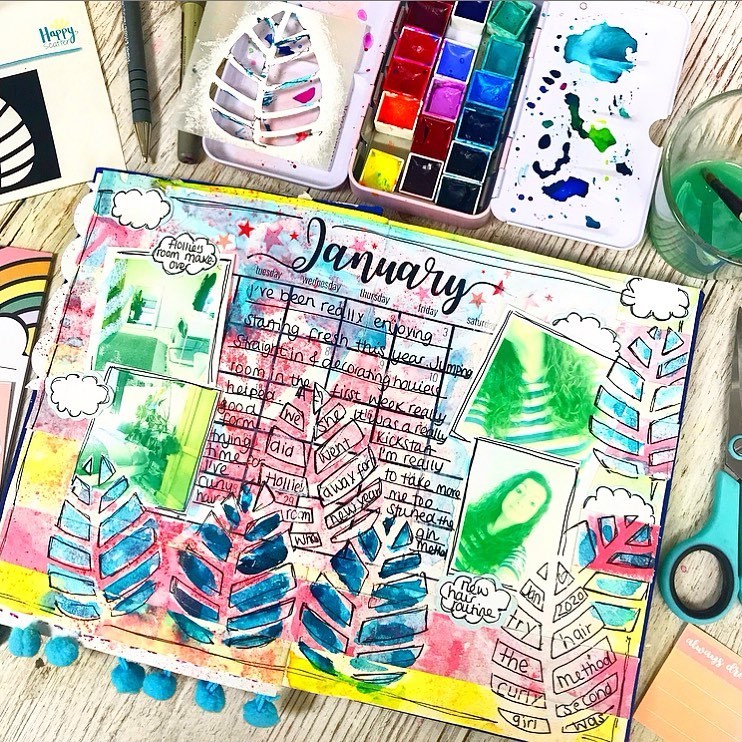 There's something to be said about just creating. Not having a plan but a load of supplies in front of you and just playing.
Here I have used the January calendar from the December kit along with pieces from the new February 'Day Dreamer' kit which you can see here. 
My photos accidentally printed out in green. I later found out I hadn't removed the tab on my new  pink cartridge!! Such a Lisa thing to do!! I didn't want to bin then but instead took inspiration from my happy mistake and they reminded me of the leaf stencil that comes in the new Feb kit. I thought they would work really well together.
On my previous page I'd documented what I wanted to achieve in January, so on this page I wanted to journal a couple of things I had achieved. I thought the photos were a nice extra touch.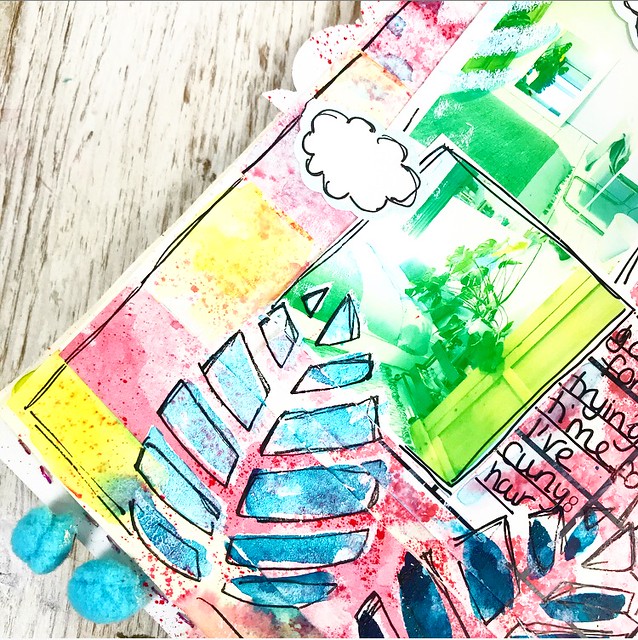 I used the stencil with a stubby paint brush a little which acrylic paint.
I did add some mini process videos in my instagram stories which you can see here in the highlights section. There is sound if you view via the IG app.
Once dry I paint over roughly with a teal water colour and again once dry I placed the stencil back in place and used it with a black journal pen. I love this look!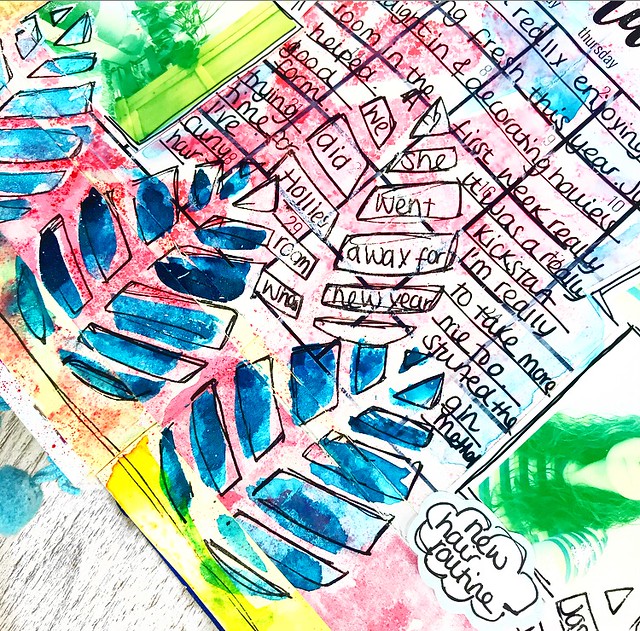 To continue with my journaling I cut out some of the clouds from the new kit patterned paper. I also journaled inside some of teh stenciled leaves and I journaled across the centre too.
I'm so happy with my January journaling. I've made a great start to the year. I can't wait to look back after a few mnths and see everything I've achieved.
Have a great week and remember to make sure you get your daily crafty fix. Ever if it's just for 10 mins here and there.
Love Lisa xx