Autumn Mini Book – With Guest Designer Wendy McKee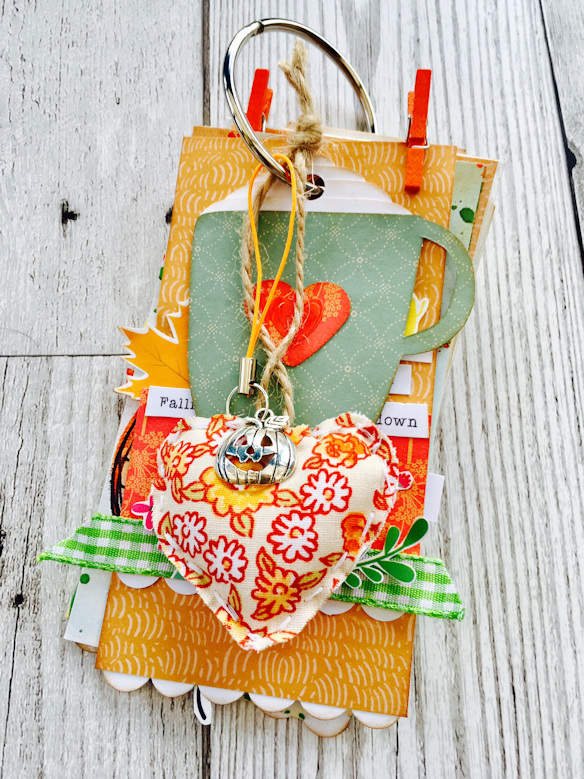 I'm really happy to be able to introduce you to Wendy McKee today. Wendy was kind enough to guest design for us this month.
Wendy lives in a little village in Suffolk with her teenage son and husband. She's been scrapbooking for over 13 years. She's currently designing for Hey Little Magpie and the scrapbooking kit club called my creative scrapbook. Her favourite scrapbooking supply is pattern paper. She likes making cards, mini albums and altered items.
Wendy received an October kit and created this amazing Autumnal Mini Book.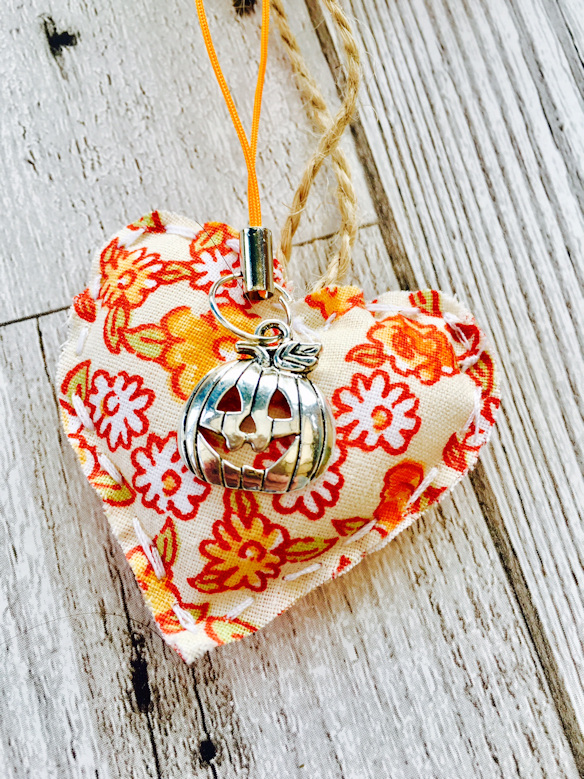 I love how she used the mini DIY kit to make this stuffed heart to go on the front of the book. Such a great idea.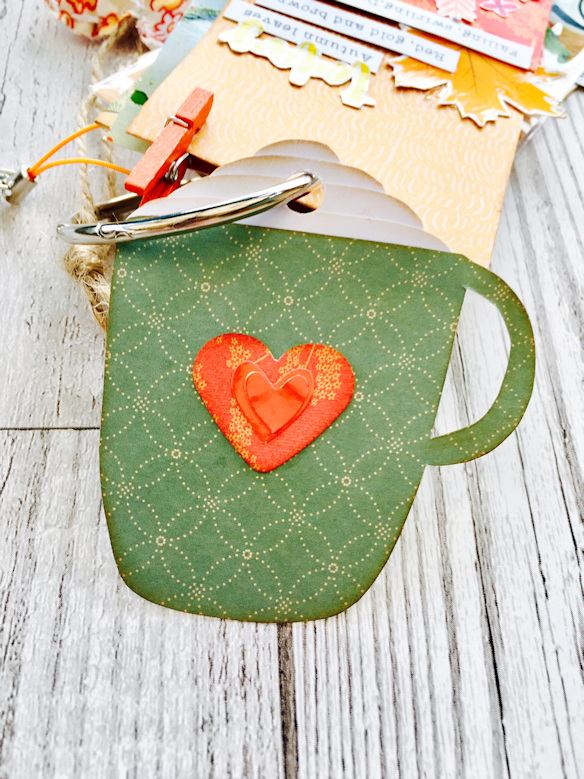 She created this cute mug from the pattered papers and layered a couple of the heart stickers.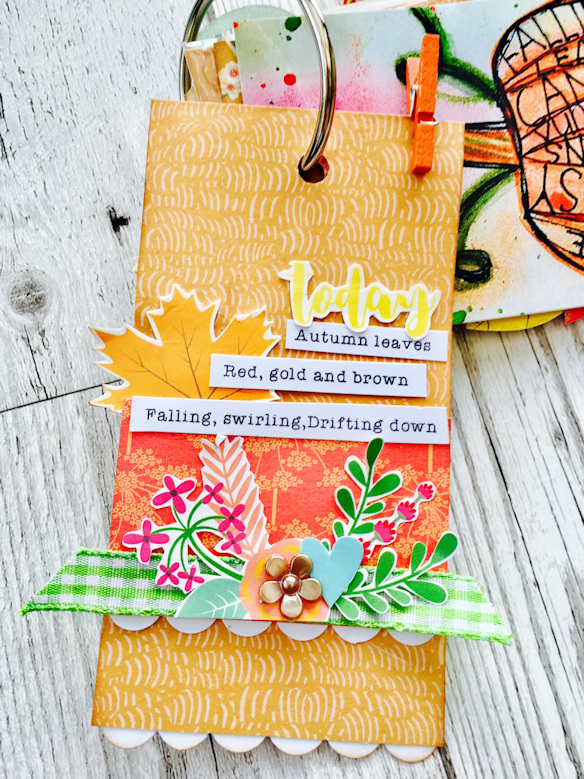 The embellishment postcard was used here. Lots of fussy cutting!!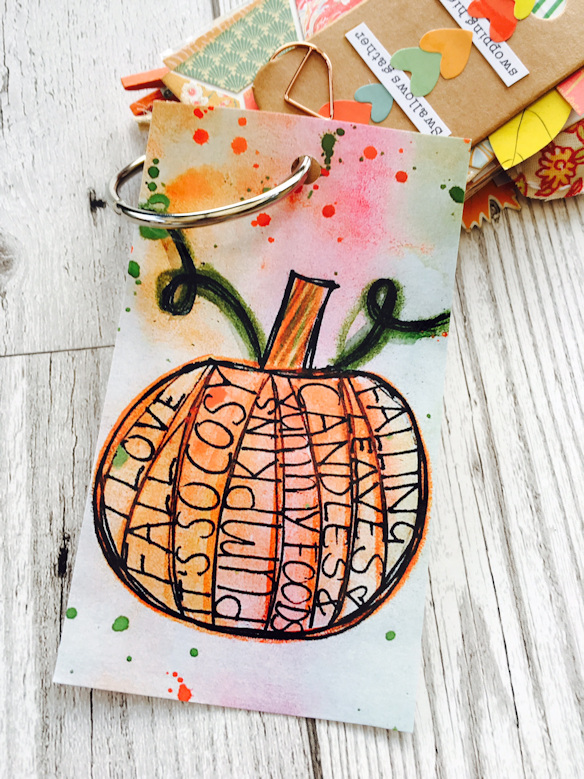 And the postcard has been cut down to size to fit the book.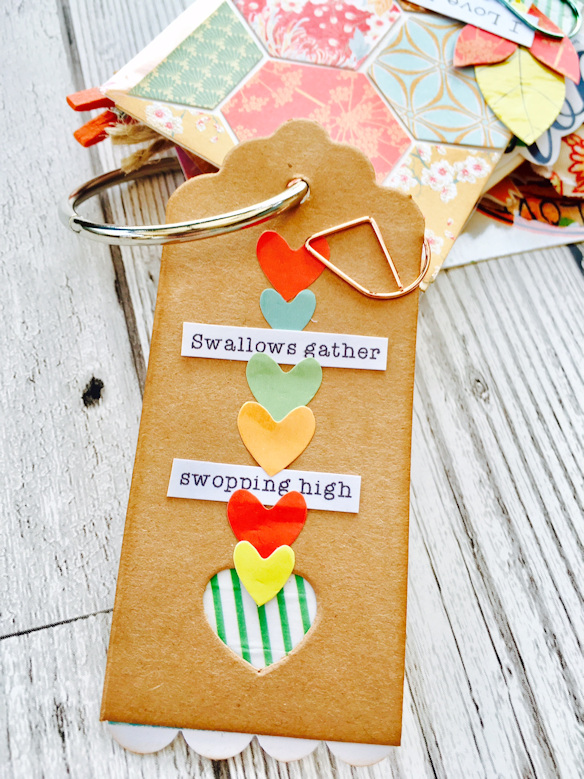 One of the tags from the treat bag here was used along with the sheet of heart stickers.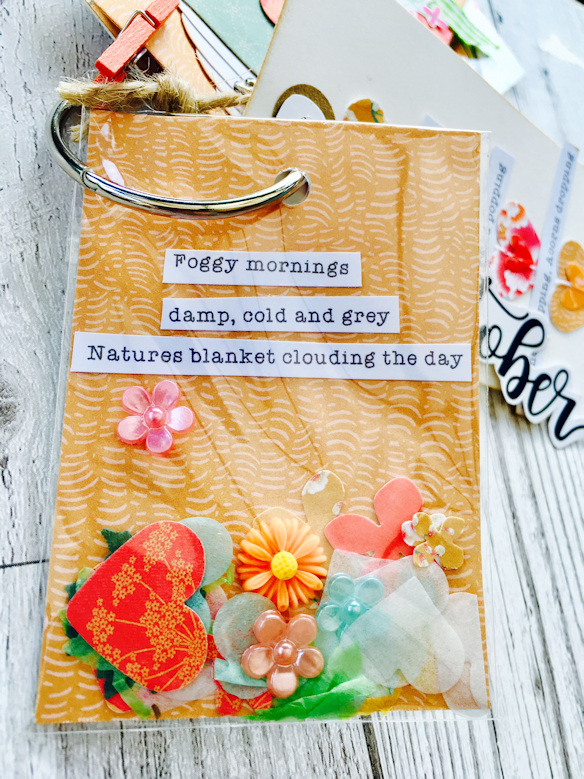 A shaker card was created here using one of the packets from the embellishments with the small pieces from the kit and some of the tissue hearts from the packaging too.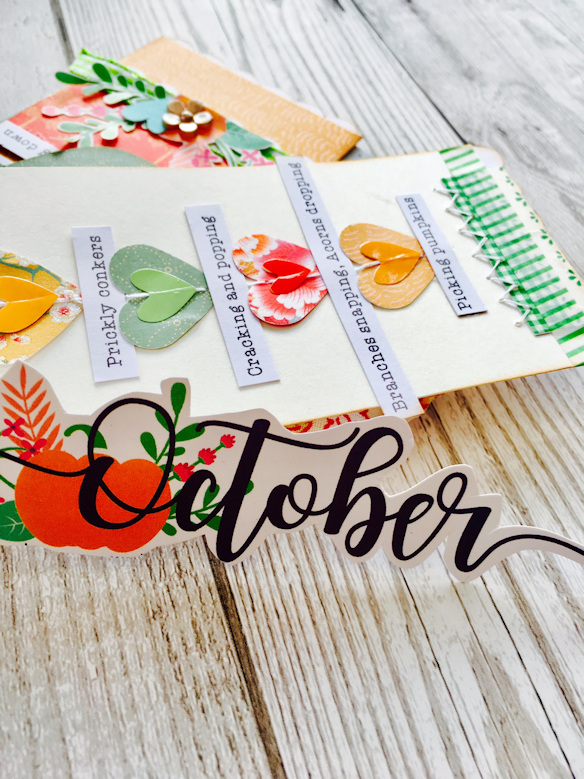 The 'October' was cut out of the planner pages as Wendy isn't a planner.
It's just all so beautifully presented.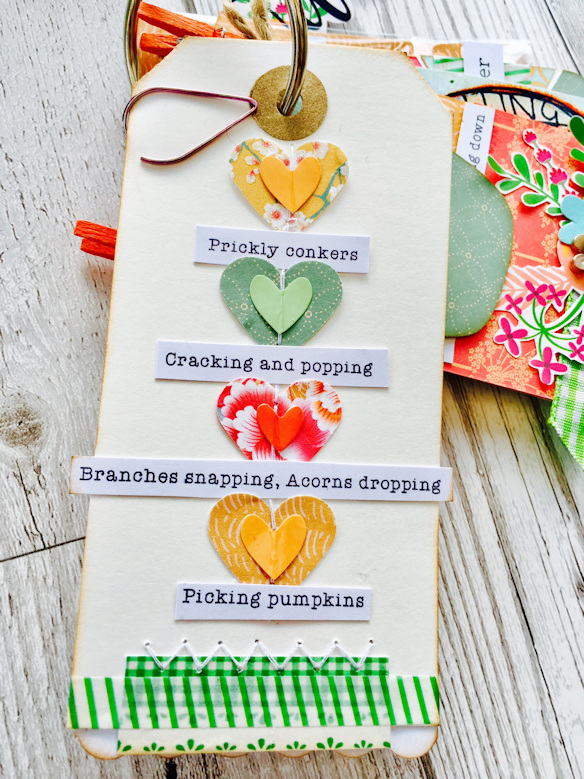 Wendy printed off some Autumnal words and cut in to strips. The washi from the kit was used at the bottom along with some of the washi from the kit packaging. Nothing got wasted here!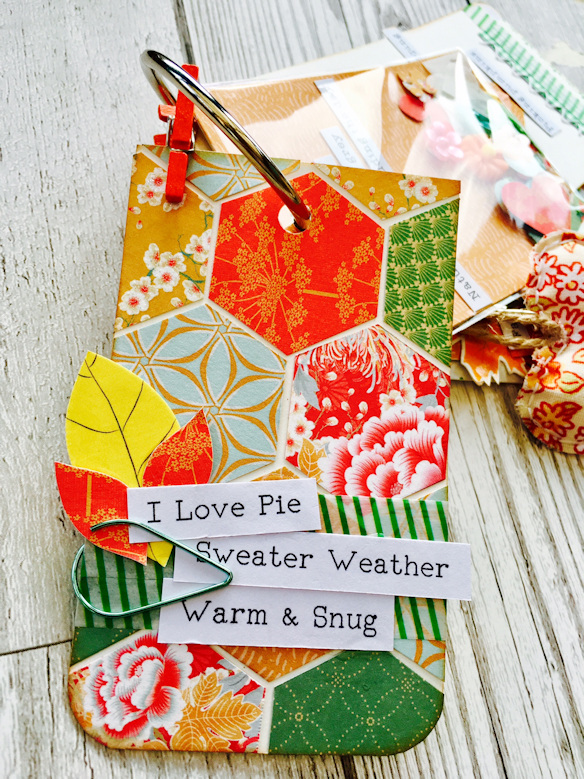 And finally on this last page here, Wendy used the mix of patterned papers and cut them in to small hexagonal pieces. One the the paper clips was used and some of the kit word strips too. Such a great idea!
I hope you love this as much as I do. Wendy has such creative ideas here. I feel so inspired now!
To see lots more from Wendy, find her on Instagram here:   wendy.mckee41
Thanks for joining us this month Wendy.  We've loved having you x