Documenting October with Vicki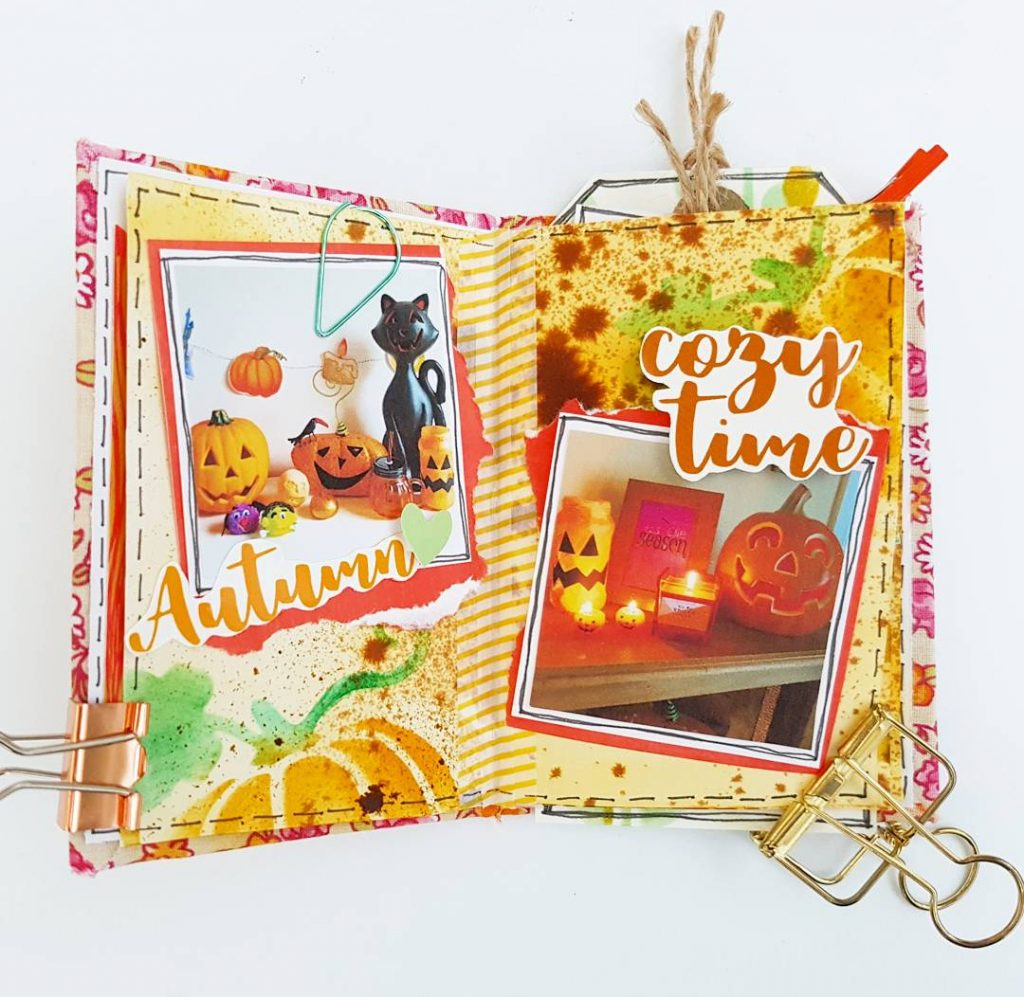 Hiya Vicki here,
I wanted to keep a little note of all the things we get up to in October so I made this little book to document it in!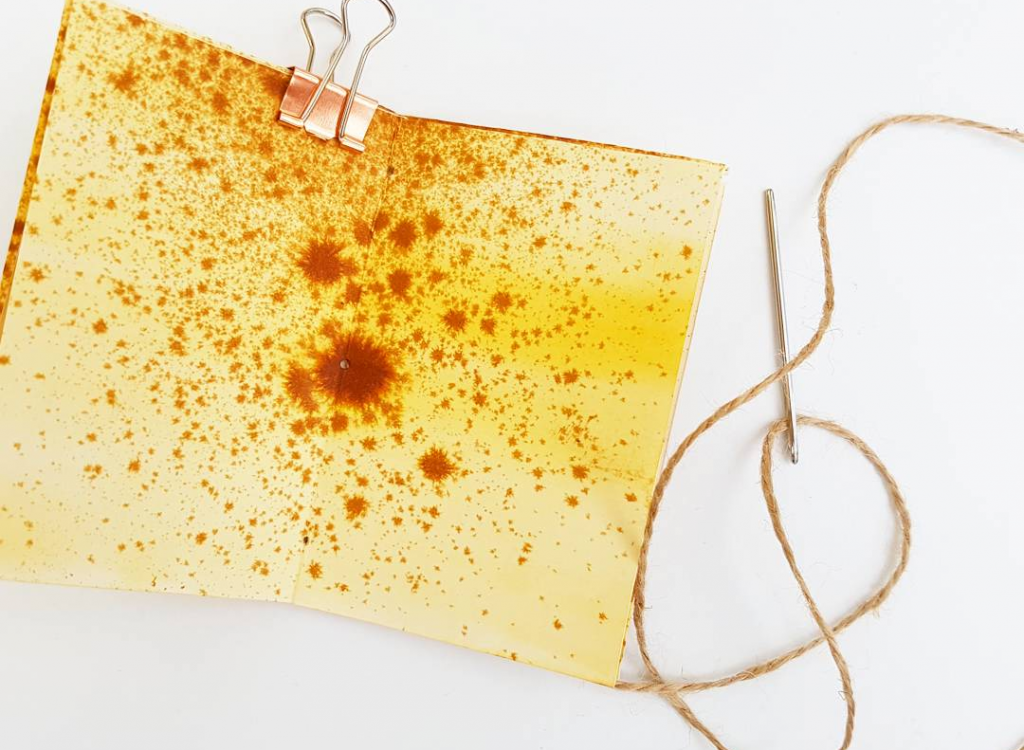 I started off using some distress ink on an A4 piece of paper. Once it was dry I followed a quick video on YouTube on how to fold it and cut it to turn it into a little book. I've made a few books in other blog posts but here's a quick walk through!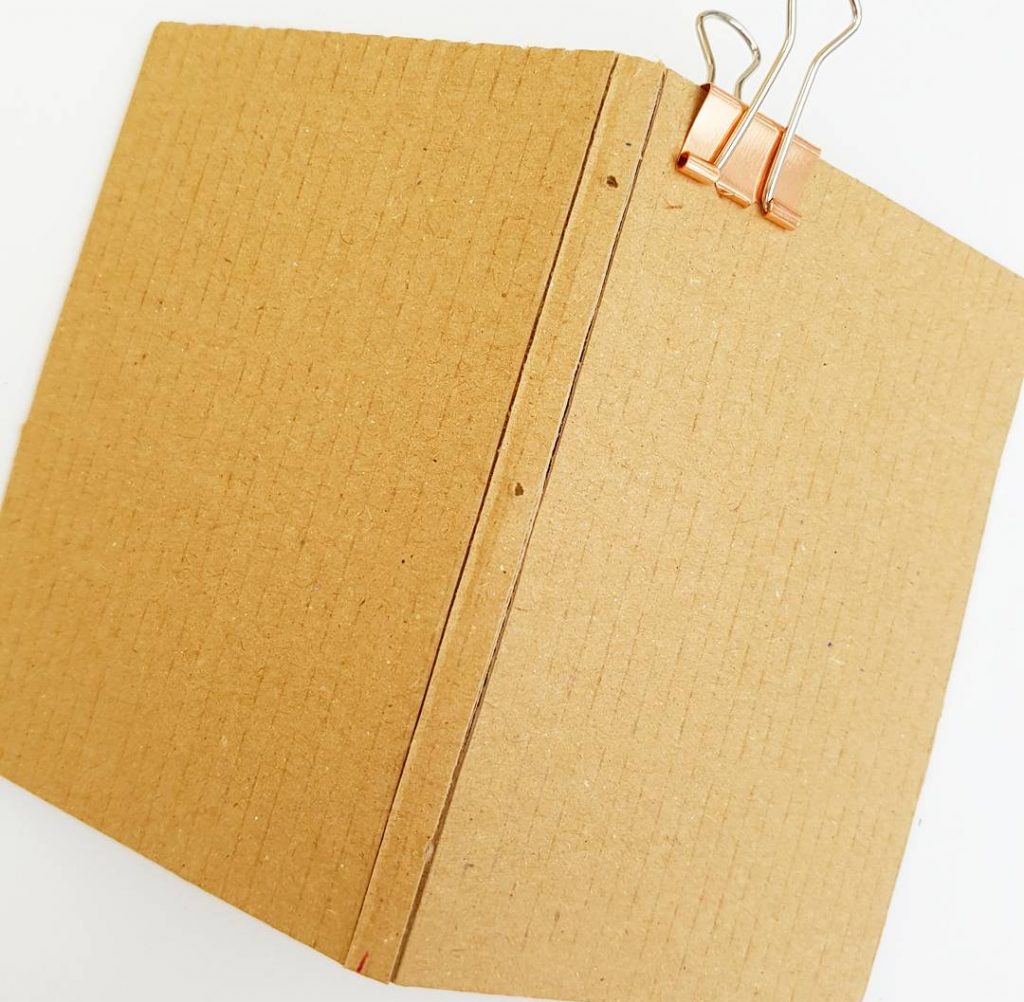 Using the cardboard box I made a cover just bigger than the pages.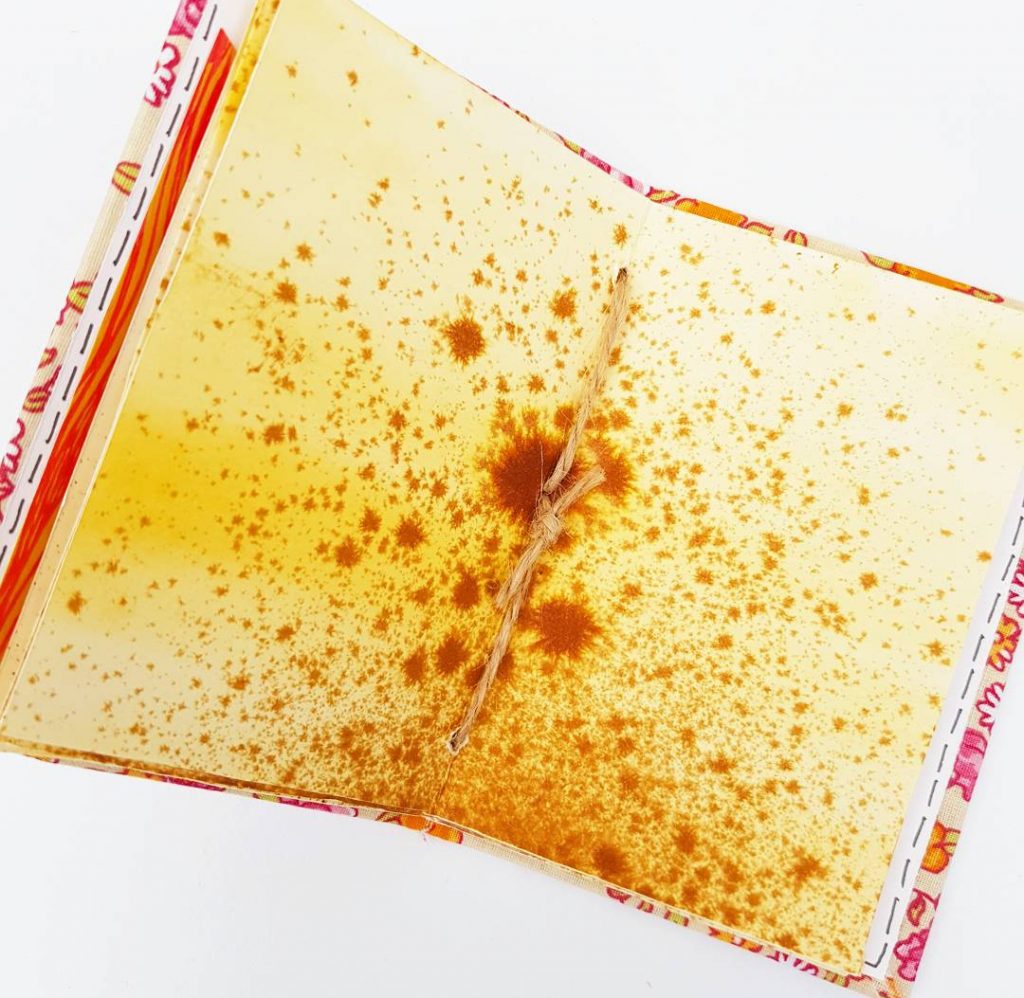 I used double sided tape to stick the fabric from the DIY kit to the outside of the cover.
I poked 3 holes in the pages and cover and used the twine to tie it all together.
I stuck one of the tags on the front and popped a button in the centre.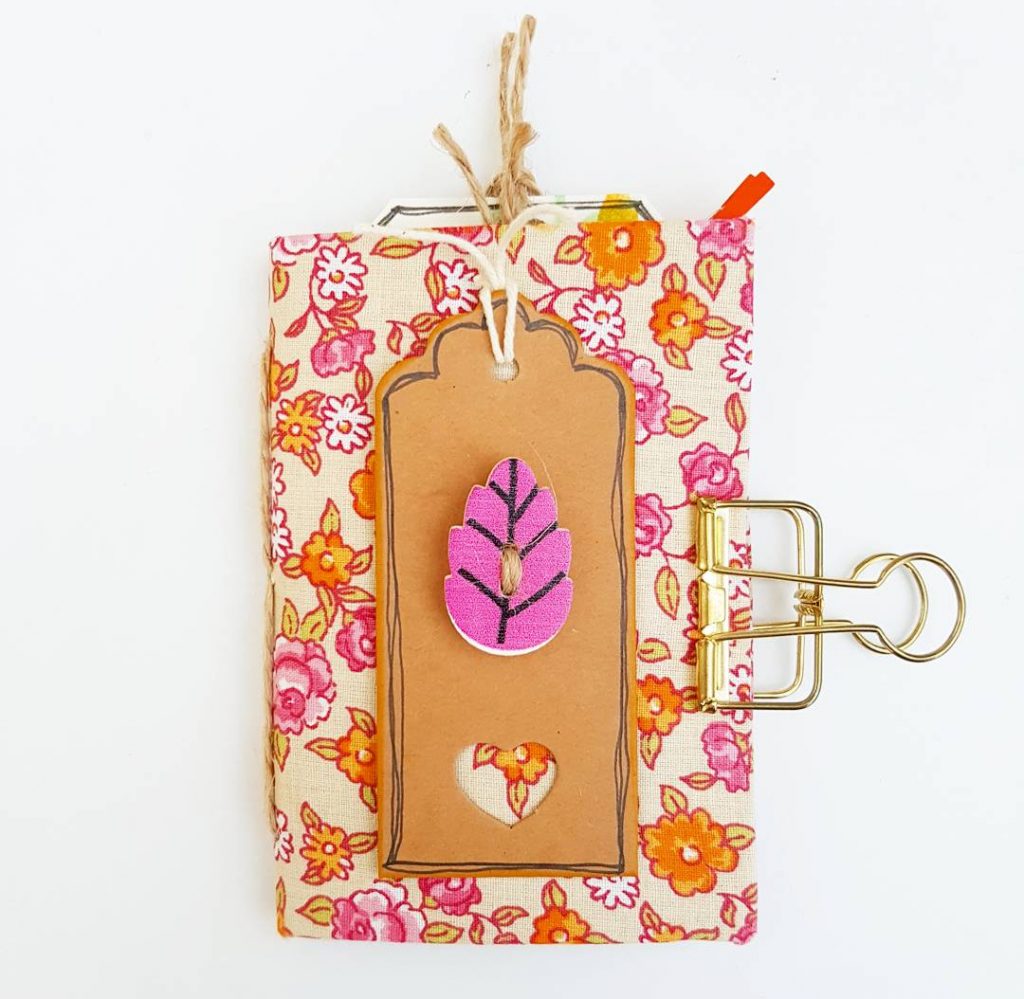 While printing my photographs I went over some of the pages with the leafy stencil from the kit and the pumpkin add on one.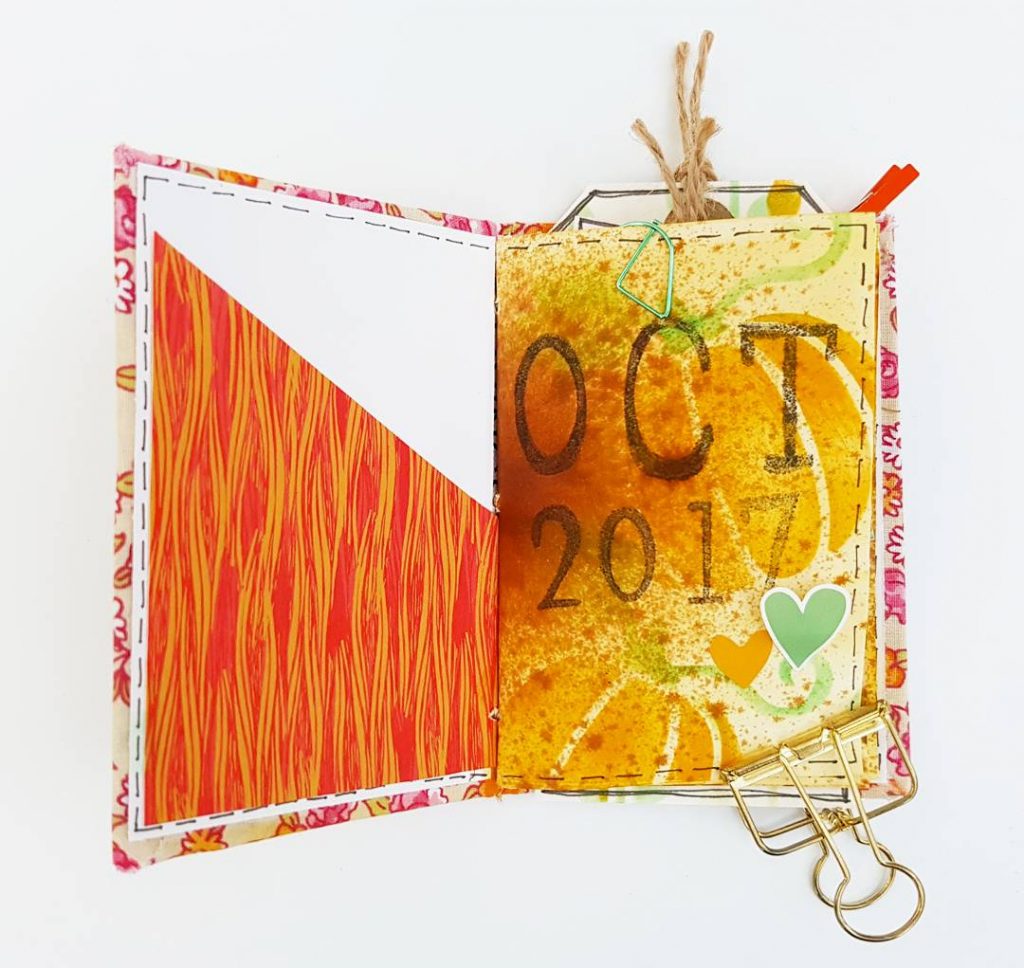 I didn't spend too much time decorating because I want to just stick the photos in as I go through the month but I did add some of the papers, stickers and bits from the embellishment postcard to each page.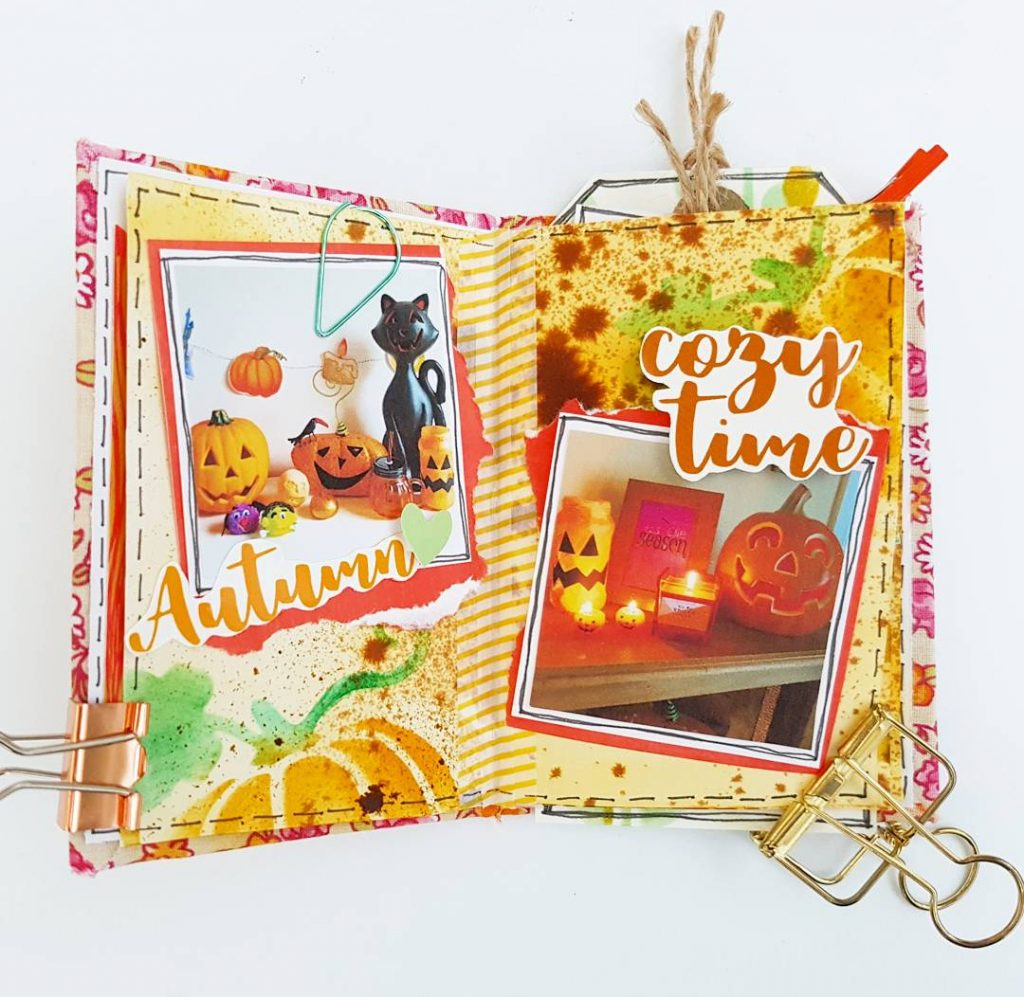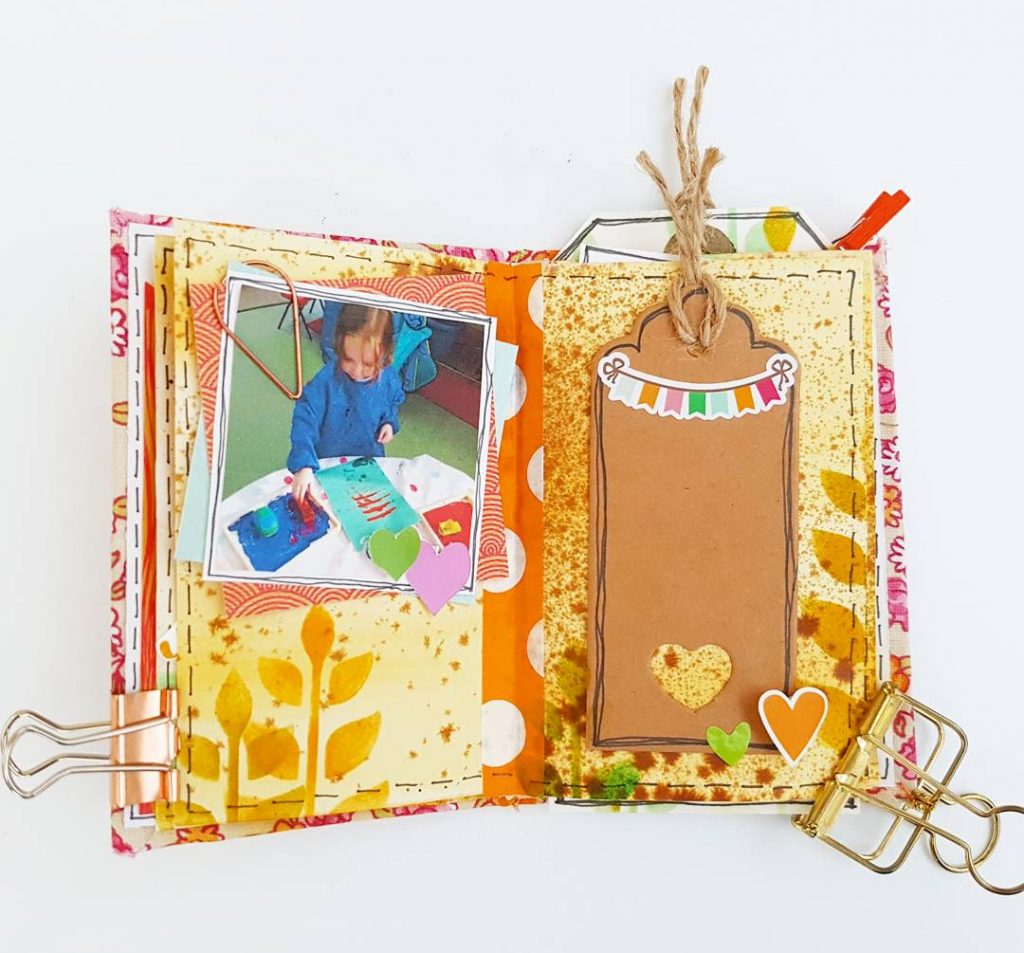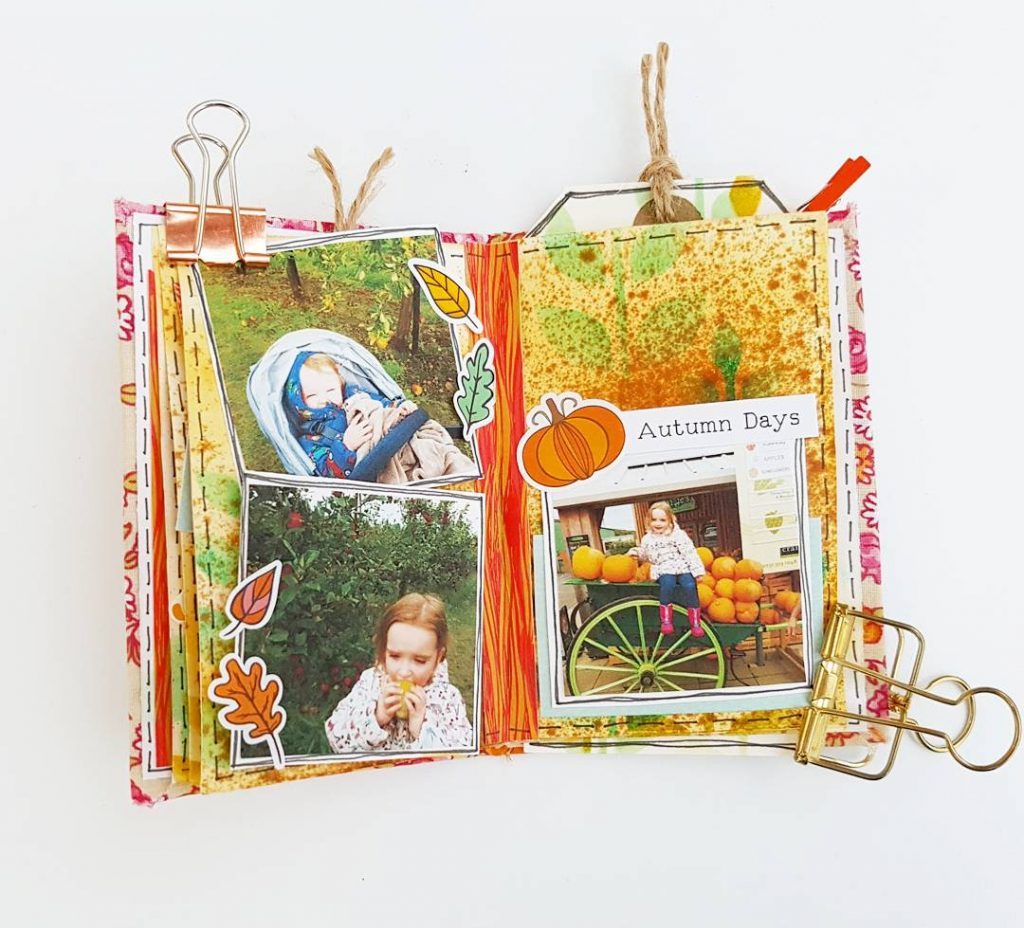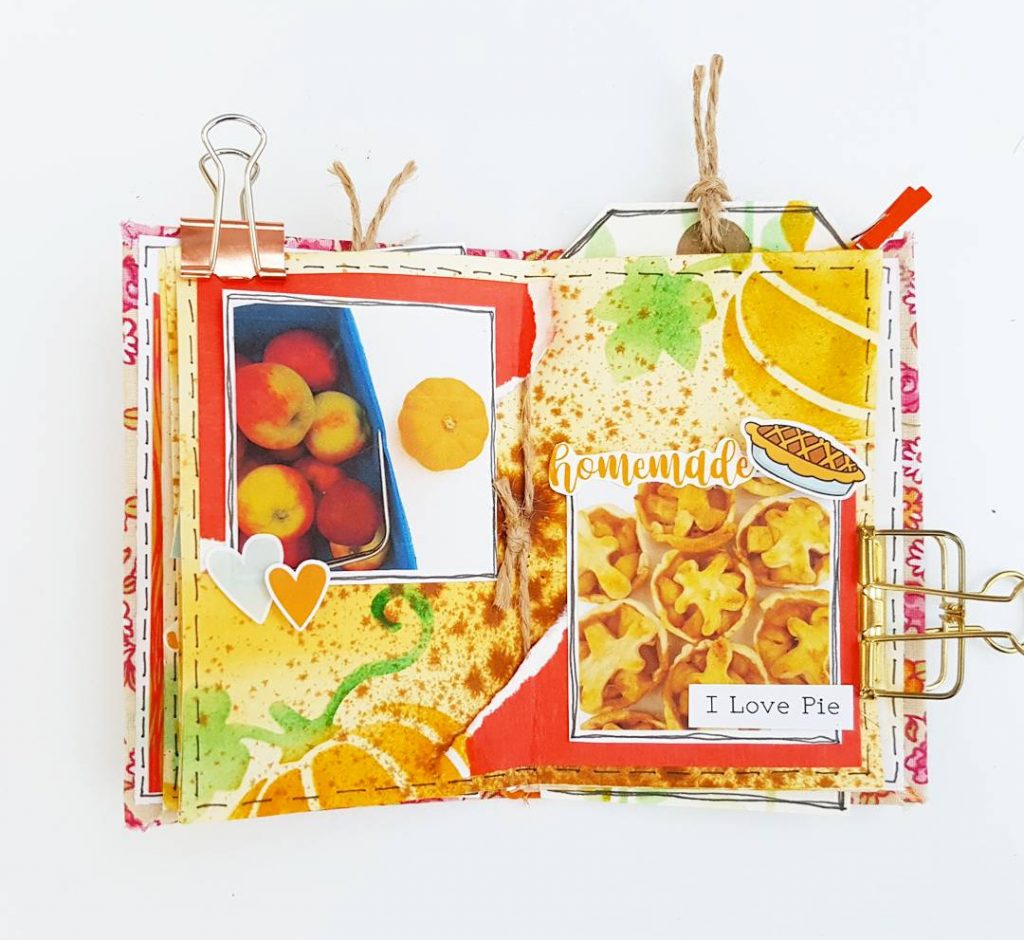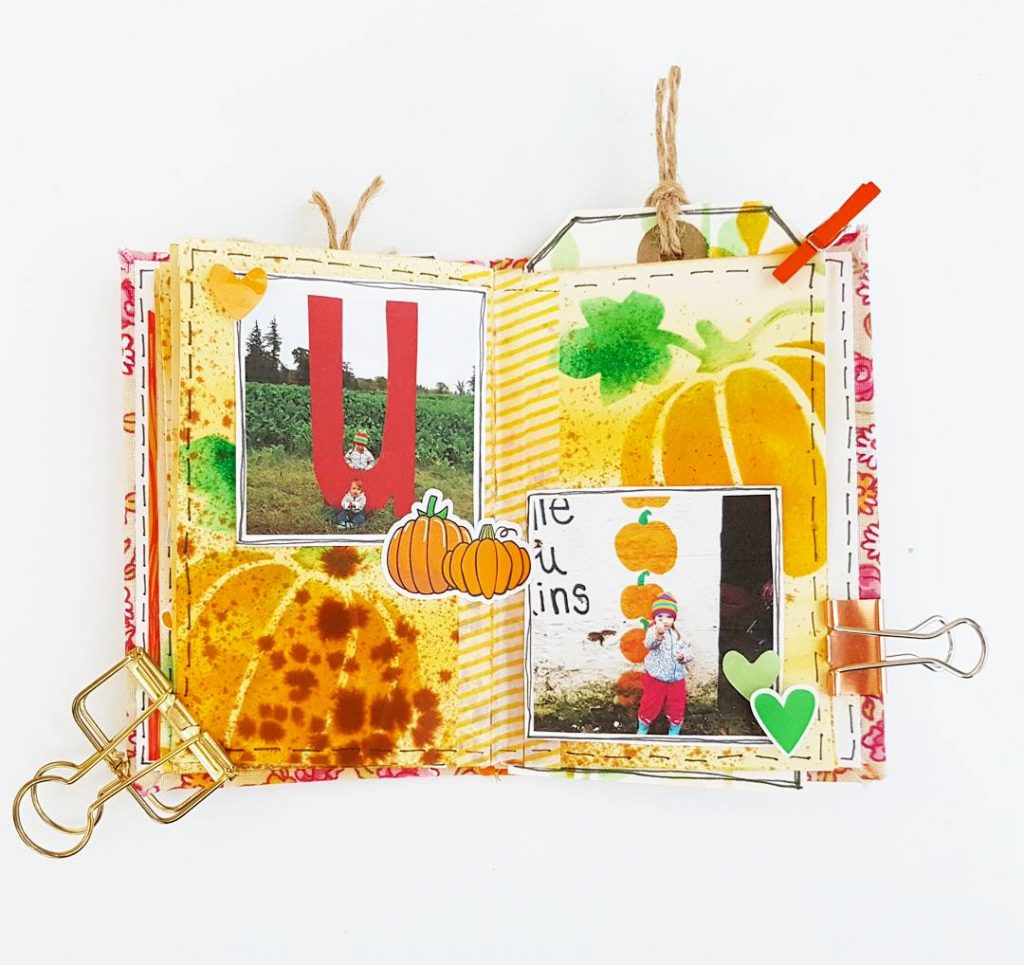 I used one of the papers to make a pocket at the front and use it to keep the extra photographs and tags in until I'm ready to fill the other pages. I've left enough pages to do us until the end of October!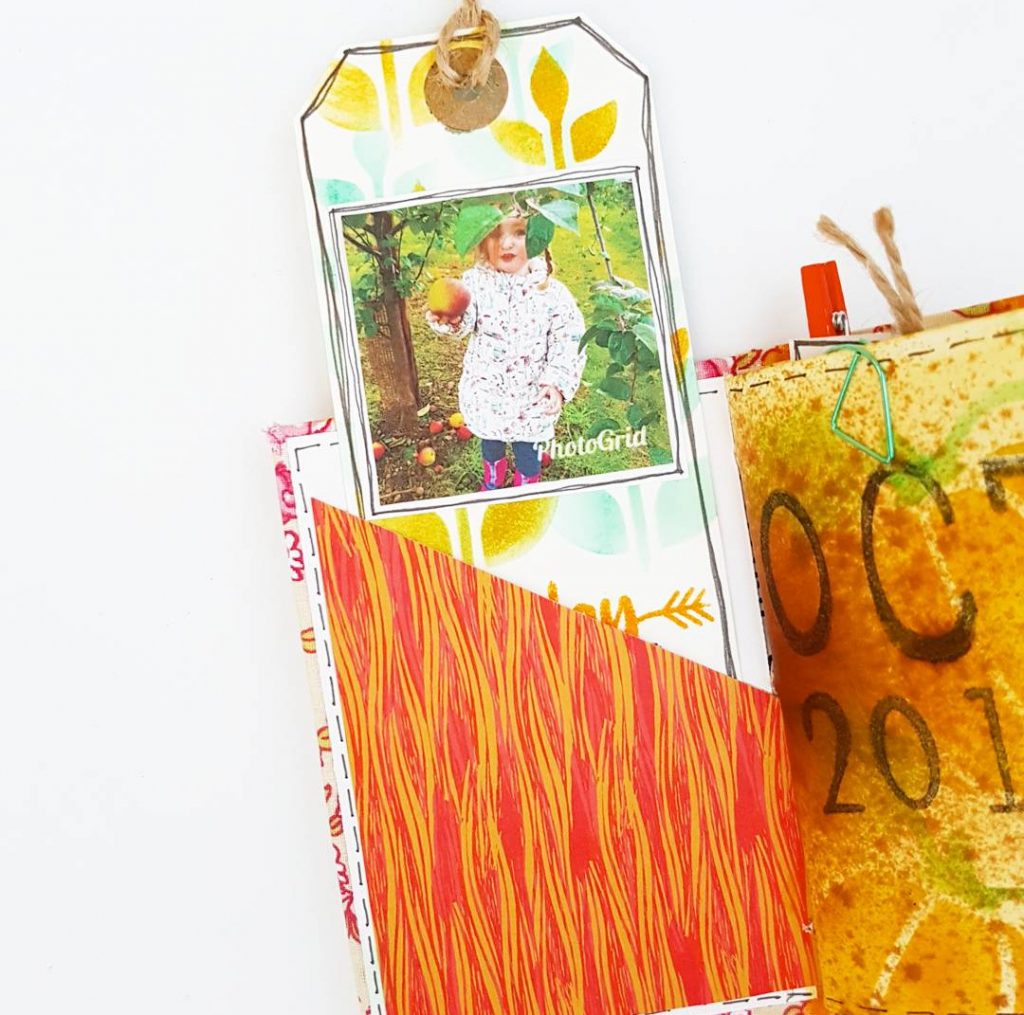 I hope you're having a fun October time too!
Thanks!!