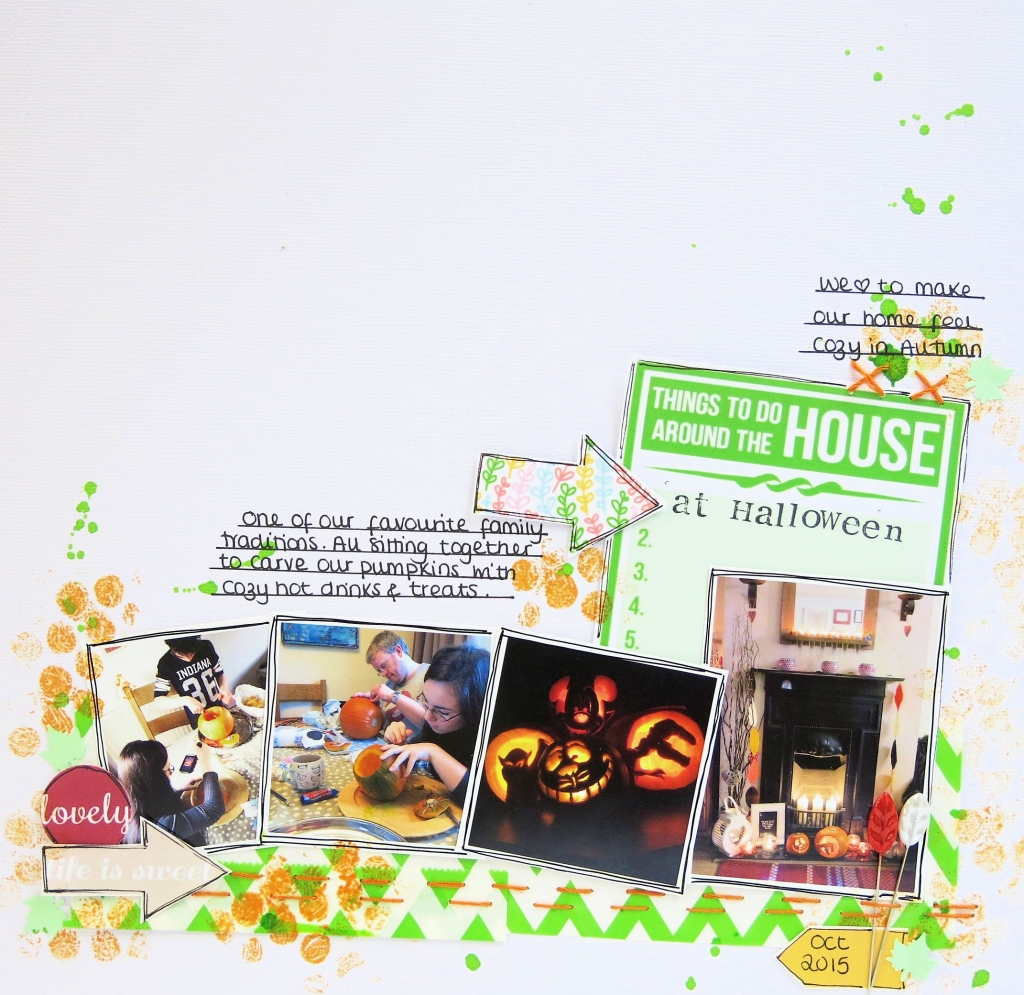 I've been playing with my November Kit and have created this scrapbooking page.
I really enjoy this time our year. Our family pumpkin carving session is one of my favourite family traditions. This has to go in the family scrapbook.
The 'Things to do around the house' list is a perfect addition to a scrapbook page and can be adapted to suit all kinds of LO's. I stamped the words 'at halloween' on mine.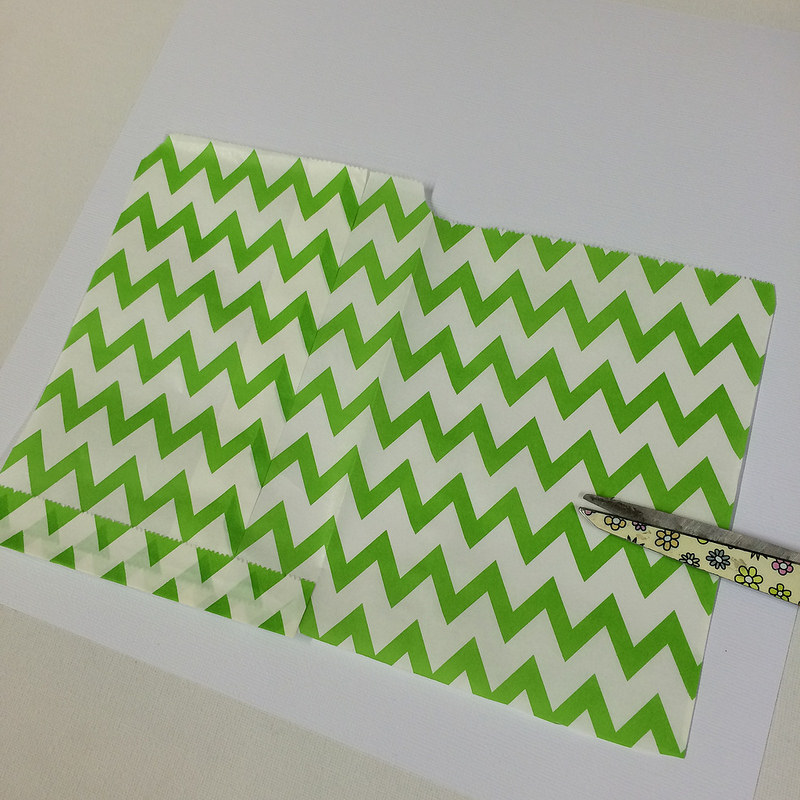 I started off with a piece of white 12×12 card stock for my background and the treat bag from the kit. I cut down a couple of the creases of the bag so it could be opened out like this.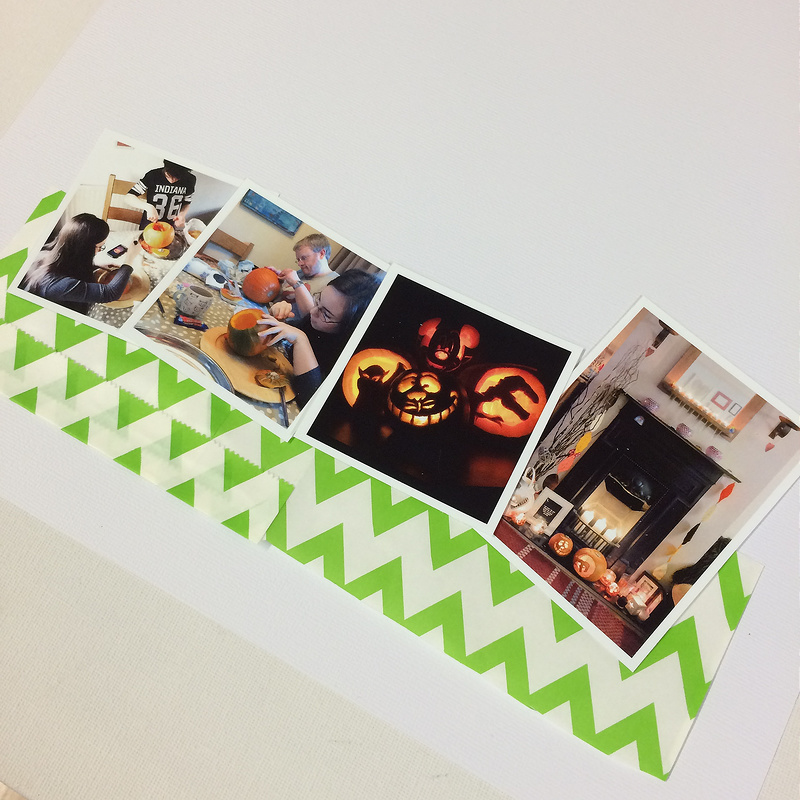 I then trimmed it down. I like the unevenness of it and decided not to tidy it up. I decided how my photos would be laid out.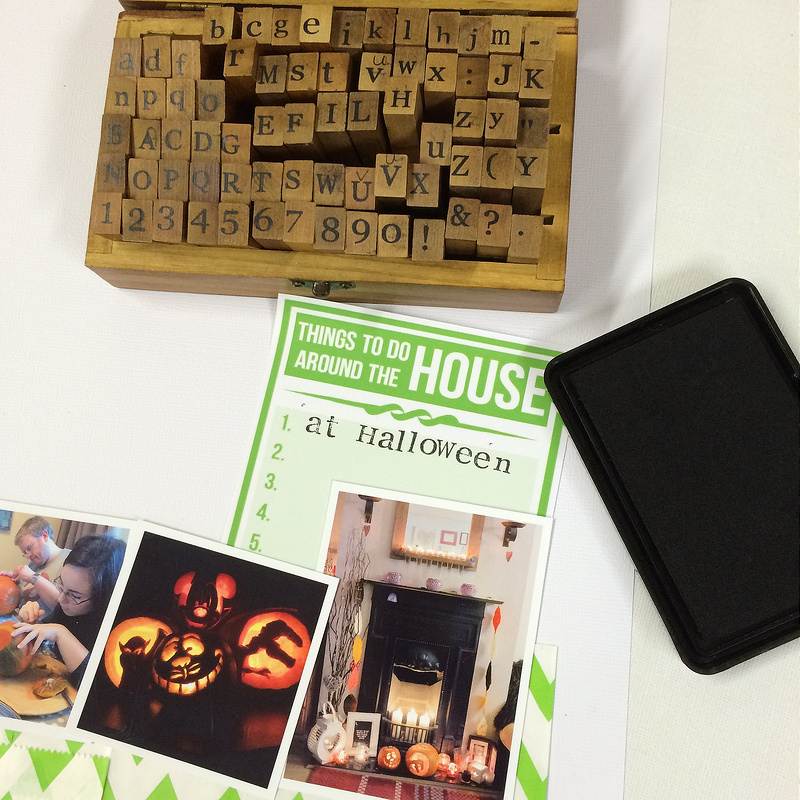 I stuck the pieces down in place and stamped the title.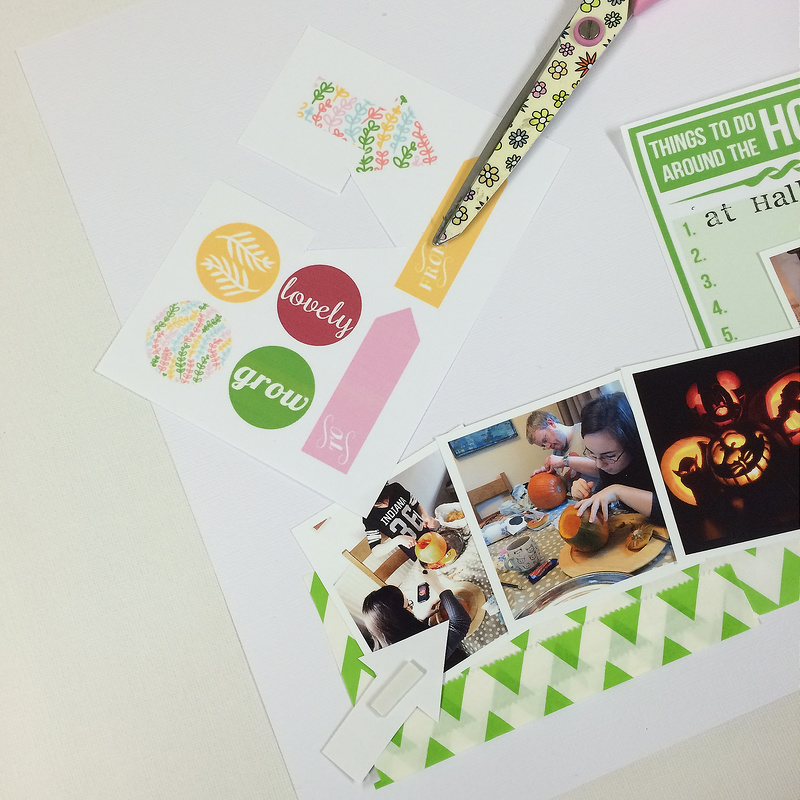 I used the embellishment sheet from the kit. I cut out some of the pieces and stuck down with a little 3d foam tape.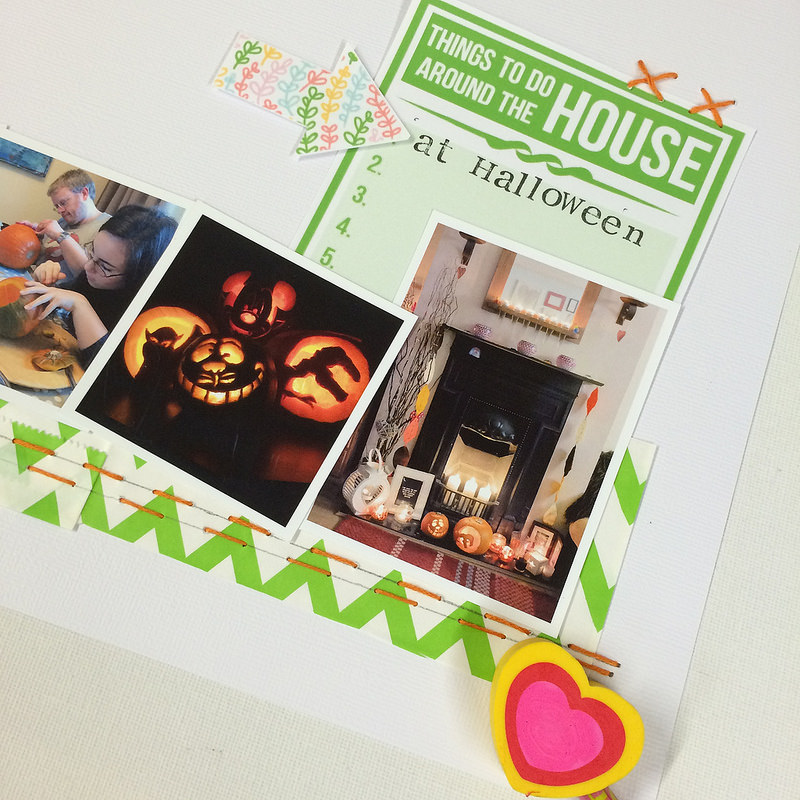 I drew out some lines and stitched along. I decided to leave a gap between each stitch so just rubbed out the pencil lines that were showing.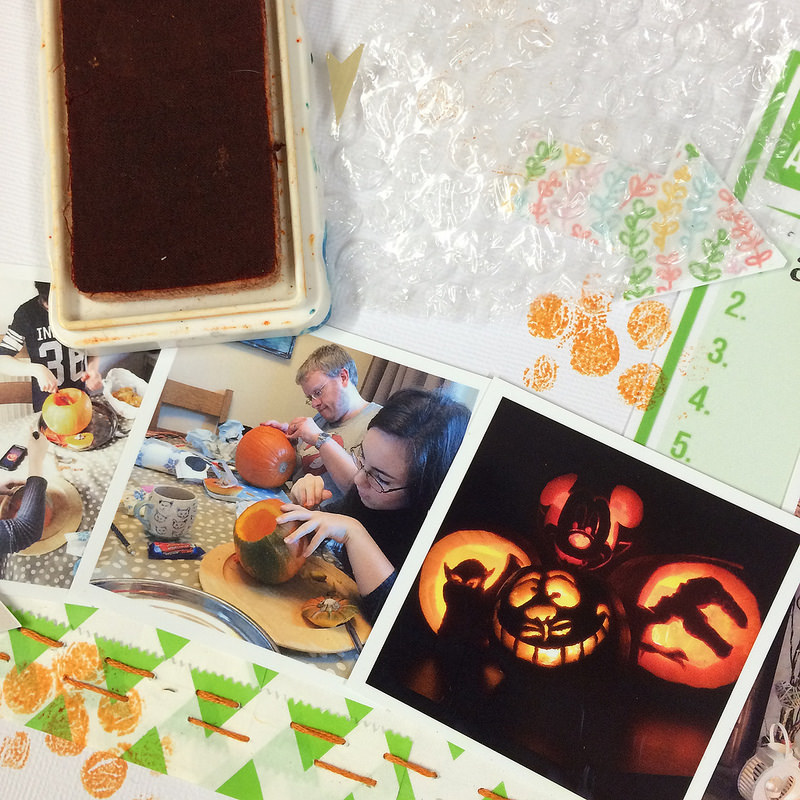 Time to add some extra colour to my page. A little ink and some bubble wrap does the trick.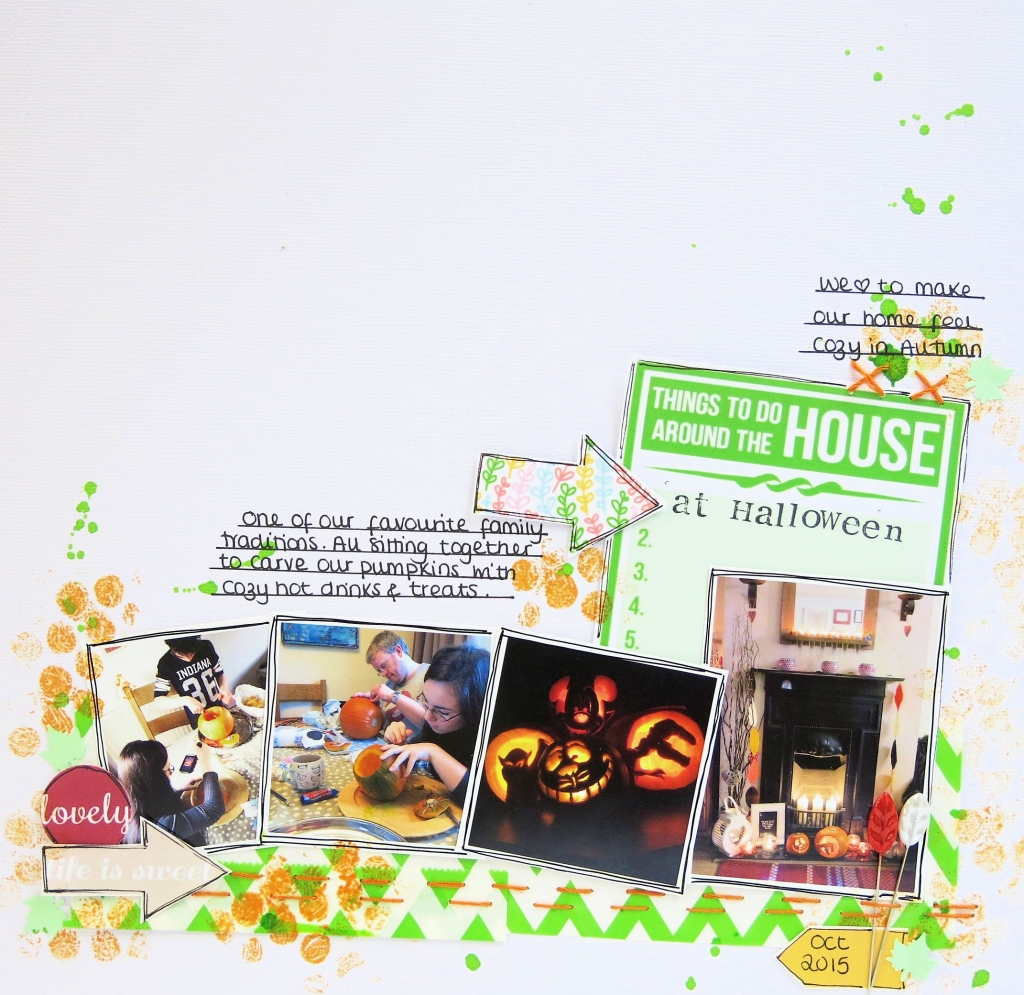 I flicked a little green ink, doodled around the edges and added my journaling to finish. I added the pins and some leaves from the kit too.
A happy page to add to my scrapbook.
Will you be adding any Autumnal pages to your's?