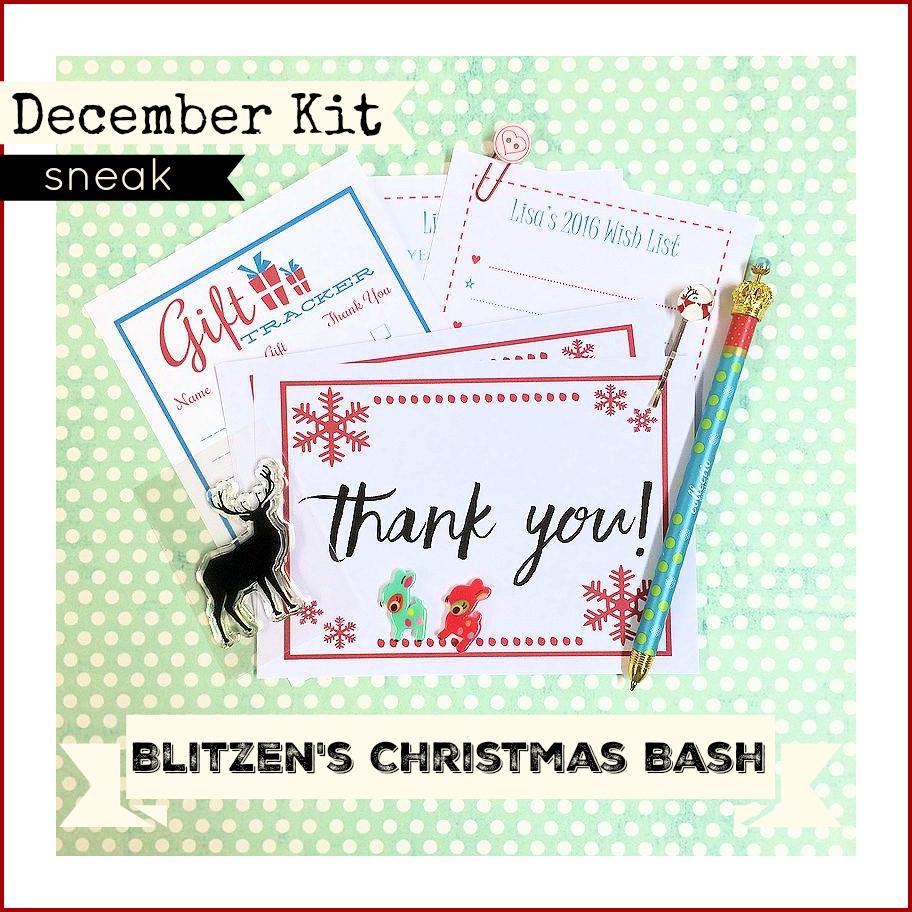 Today I have news about the December Christmas Kit!!
Here is your first tiny glimpse of the Christmas 'Blitzen's Christmas Bash' Kit. It's a party in a box.
Our December kits will be going on sale on Wednesday 18th November – 7.30am UK.
The kits will make the perfect Christmas gift  (for you or for someone else!) full of lots of treats, surprises and will include stationery, stickers, a special pen and personalised bits too (plus loads more) . If you subscribe there is no need to purchase this kit as you will automatically be billed and you will receive a happy mail box in December. Our over seas customers will be sent their kits early during this month to allow extra time to arrive.
We will be announcing more photos and details next week. Get ready for the full Christmas party kit reveal next week.