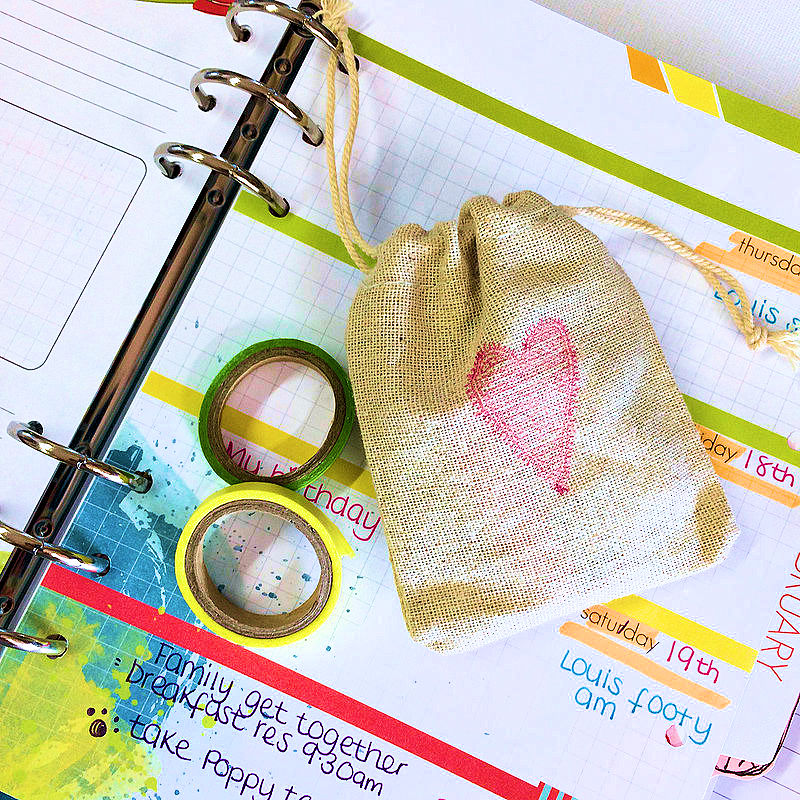 I've had my eye on these mini canvas bags for a while now. I thought they would be such a great addition to one of the kits. I love including all types of different packaging each month. Different kinds of envelopes, pouches, bags…..
So in this month's March Kit there is a hand stamped canvas bag. I think these are so handy to store mini embellishments and washi tape. If you are on the go, pop in a roll of washi, post its and embellies and away you go. Keeps them nice and tidy and in the one place.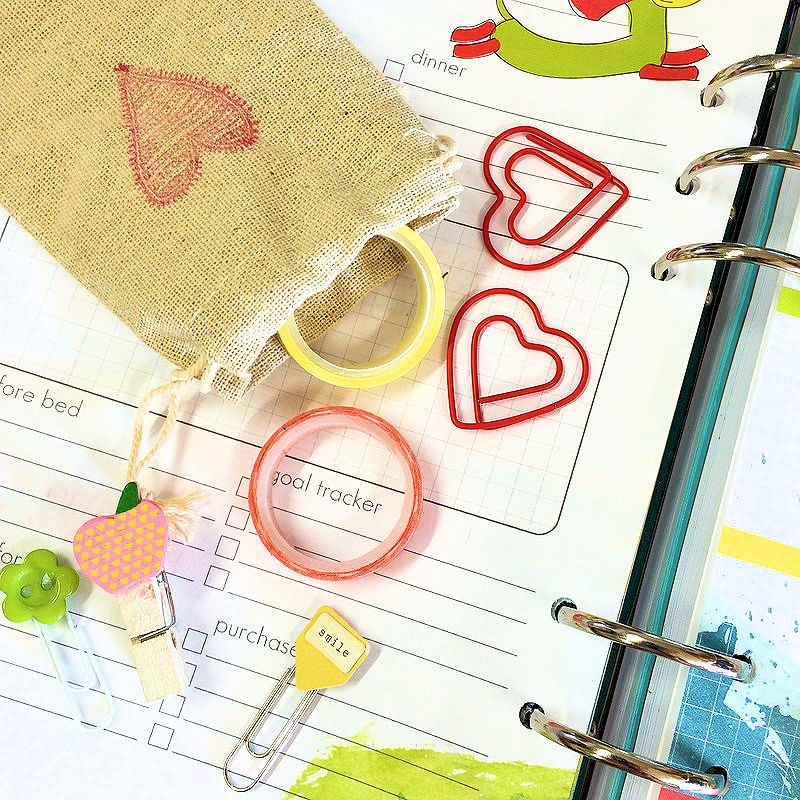 I've attached mine inside my planner clipped in as you can see in the top photo.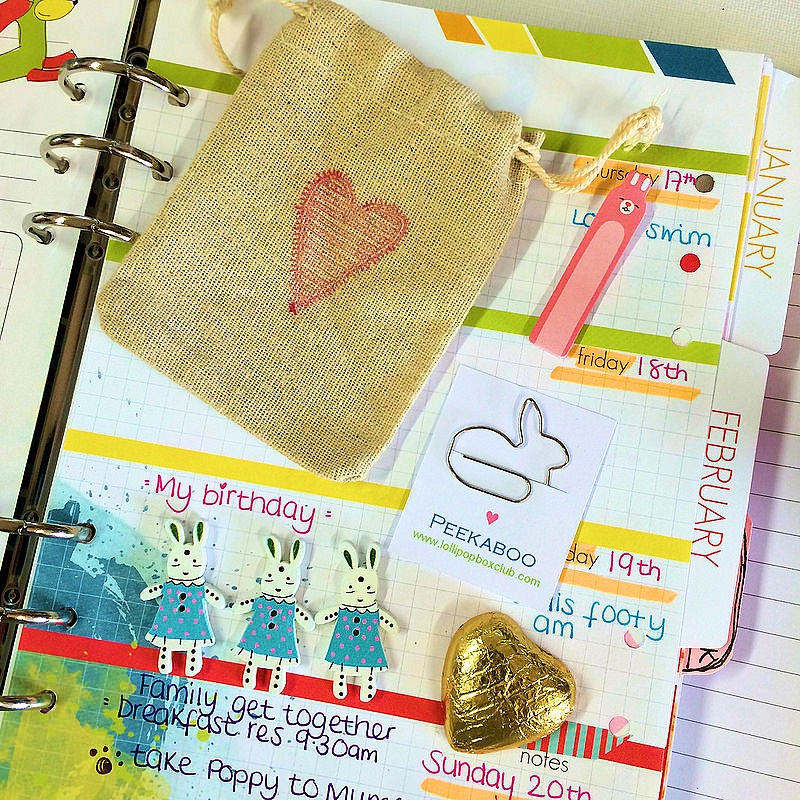 Extra treats can also be added of course!!
Tell me what you will store in yours xx