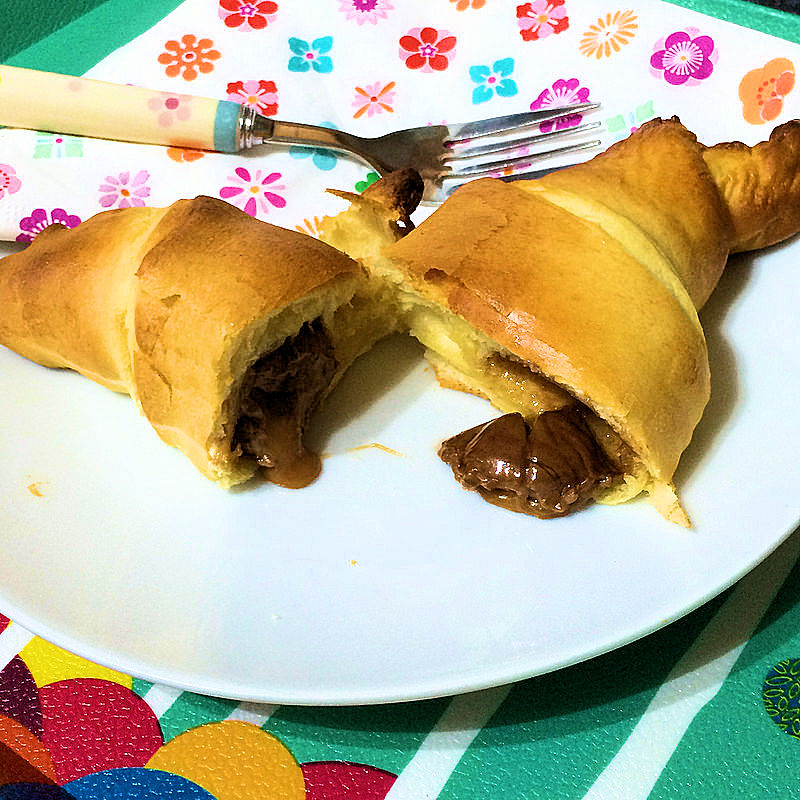 If you are watching your sugar intake then I apologise in advance for what I am about to share with you. As the title says, "It's naughty, but oh so nice'.
This was an idea that I found on Pinterest recently and knew instantly that it would be a hit in our house.
All you need is a pack of croissant dough that you can find in the fridge or freezer section of your grocery store. They come in a cylinder shaped tin so that you simply roll out the croissant dough and it even comes ready scored like this.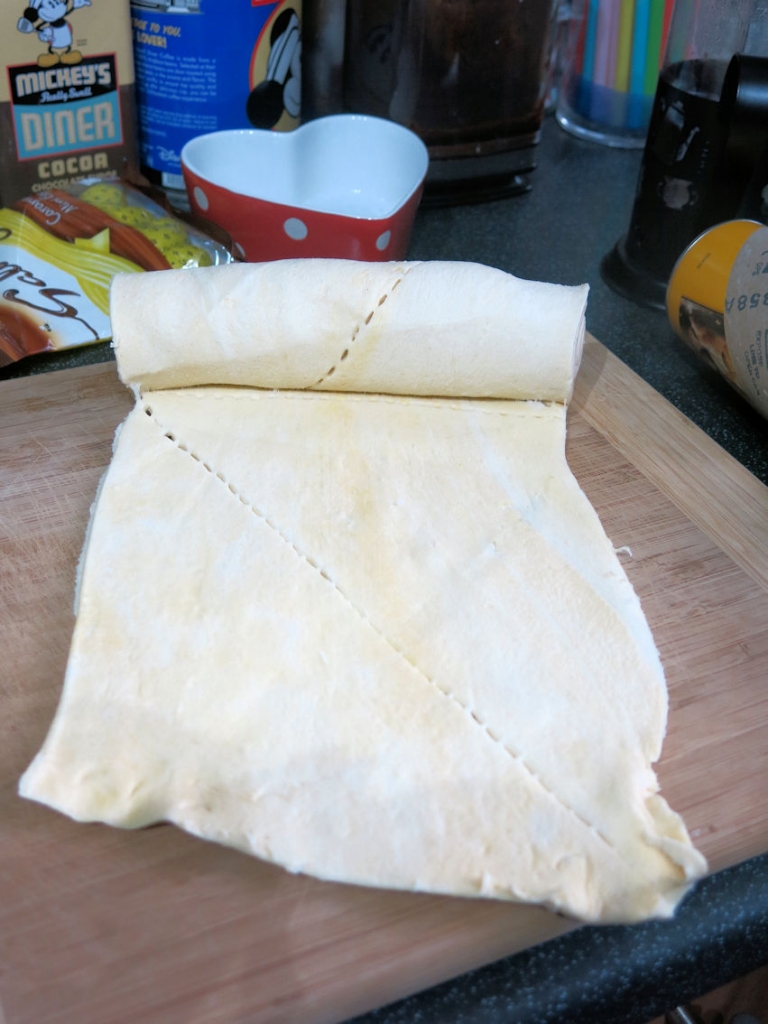 All you need to do is pop the can, unroll and cut down the scored lines. This is a treat that I've been making with my kids since they were little. Something that is quick and easy and they can easily help with too.
Now the next bit was new to us this Easter.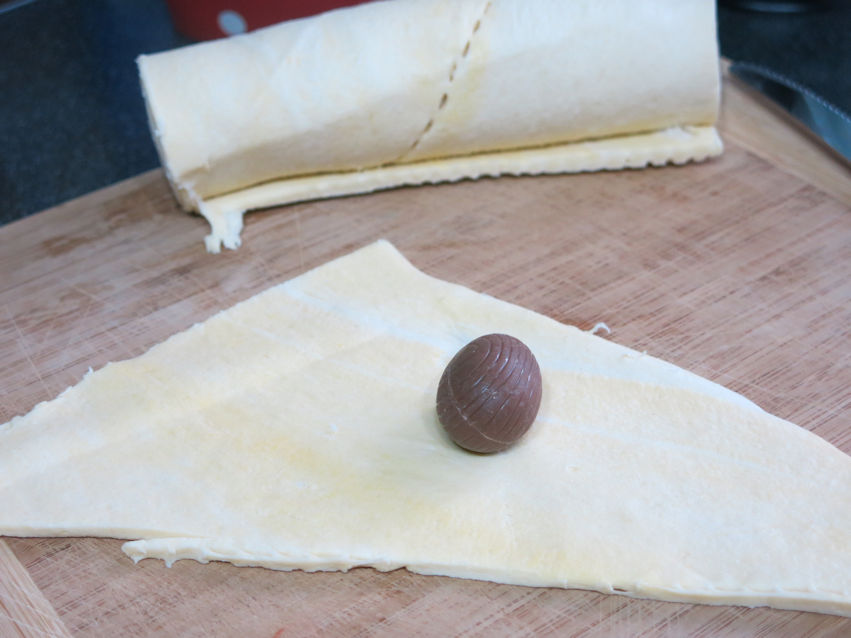 Place a small chocolate egg on the dough. We've used caramel eggs. I wanted the caramel to melt inside the croissant, but there's no harm in trying other filled eggs too.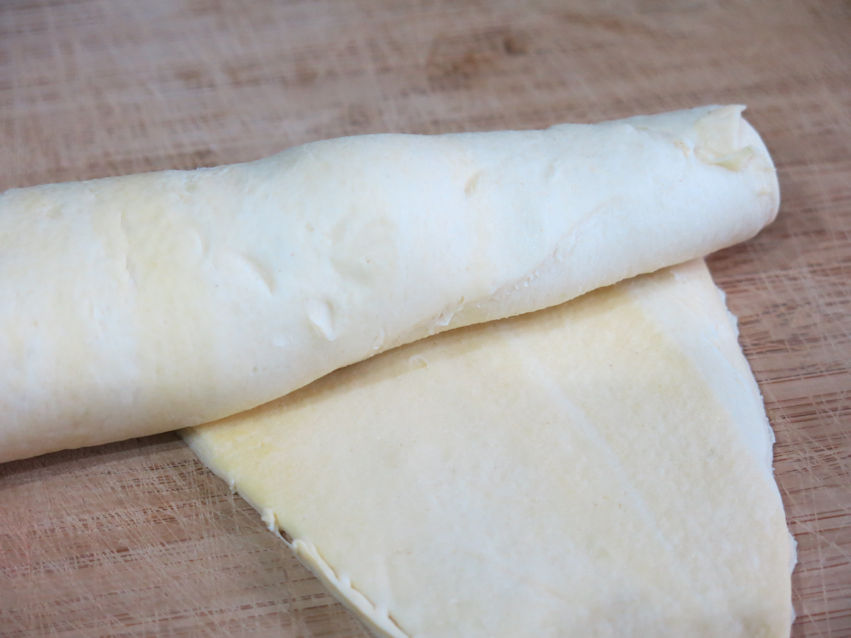 Roll up the dough with the egg inside.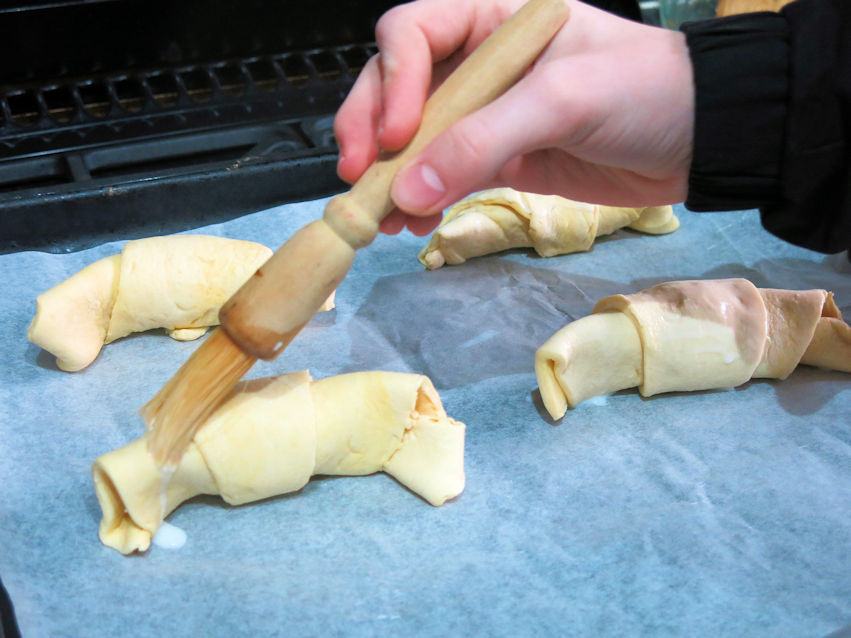 Then get your child to brush over with a little milk which will turn them golden when they bake.
We preheated our oven to 180c and baked for 15-20 mins. Keep an eye on them and when they look like this, they are ready.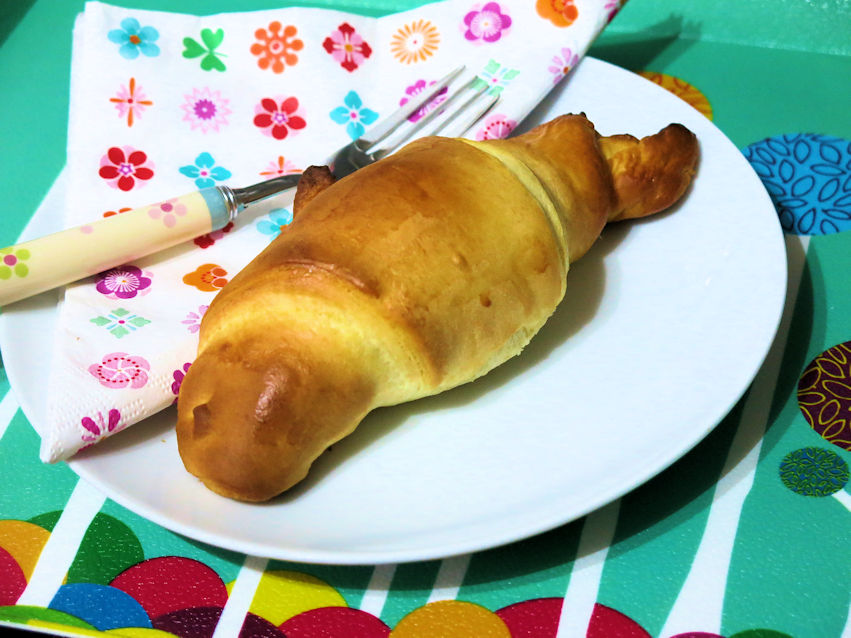 They were so delicious and felt like such a treat.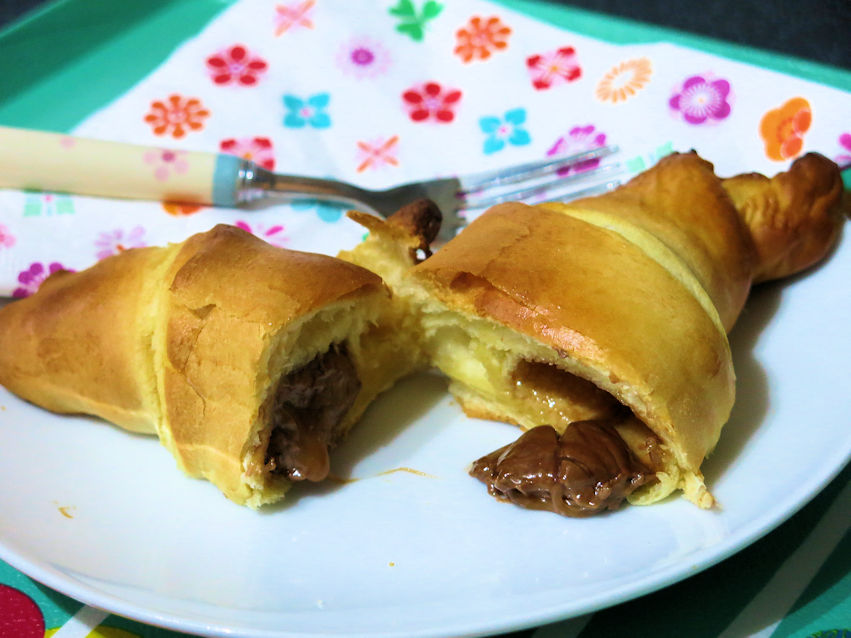 Really gooey in the middle. Becareful though the centre gets very very hot.
So that's our Easter treat. If you are feeling naughty, we would highly recommend!!
Enjoy xx