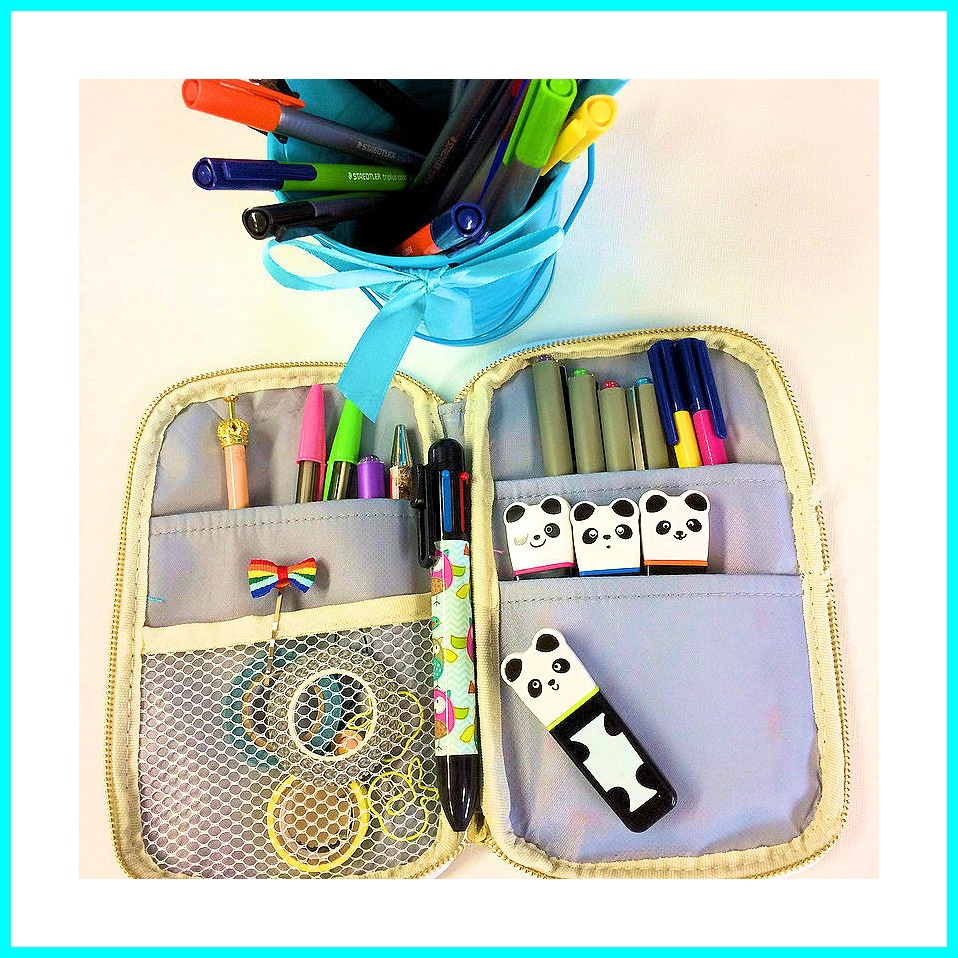 Today I thought I'd talk pens.
If like me you have a thing for stationery, planning and journaling, then pens will play a big part in your life. I just love coloured pens and use these every day. So today I am showing you which ones are my favourites and why.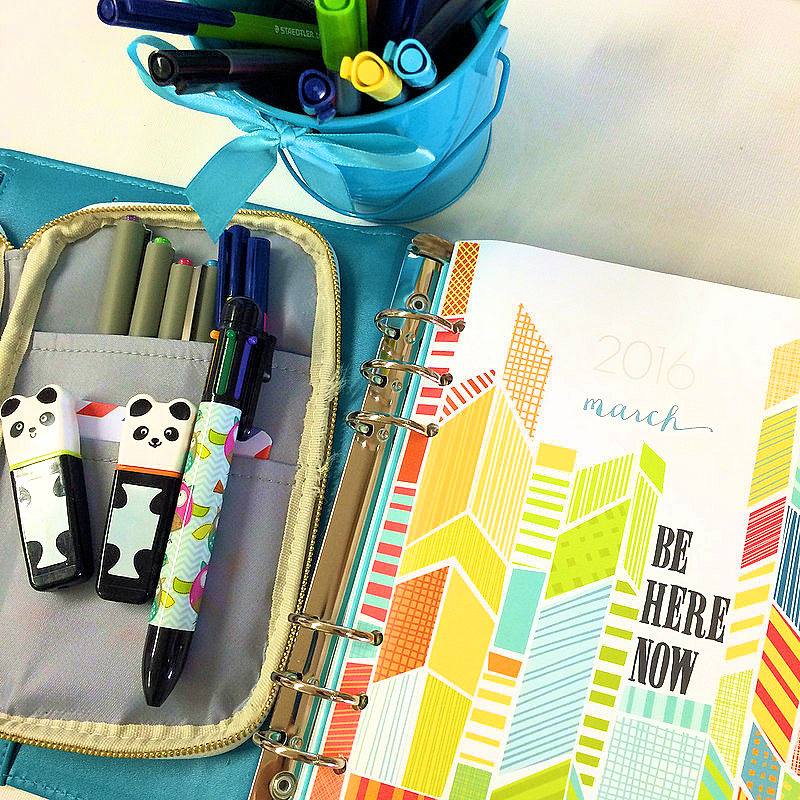 I like to have a variety of pens. Not only because I have a slight pen addiction, but different pens are good for different reasons.
I love coloured pens the most. I like to use them in my planners, on my lists and in my large weekly diary that I keep on my desk. I find if I just use one coloured biro, it all blends in to one and looks rather intimidating, especially when you have alot to do. By breaking it down in to different colours, not only is it easier on the eye it just looks more manageable.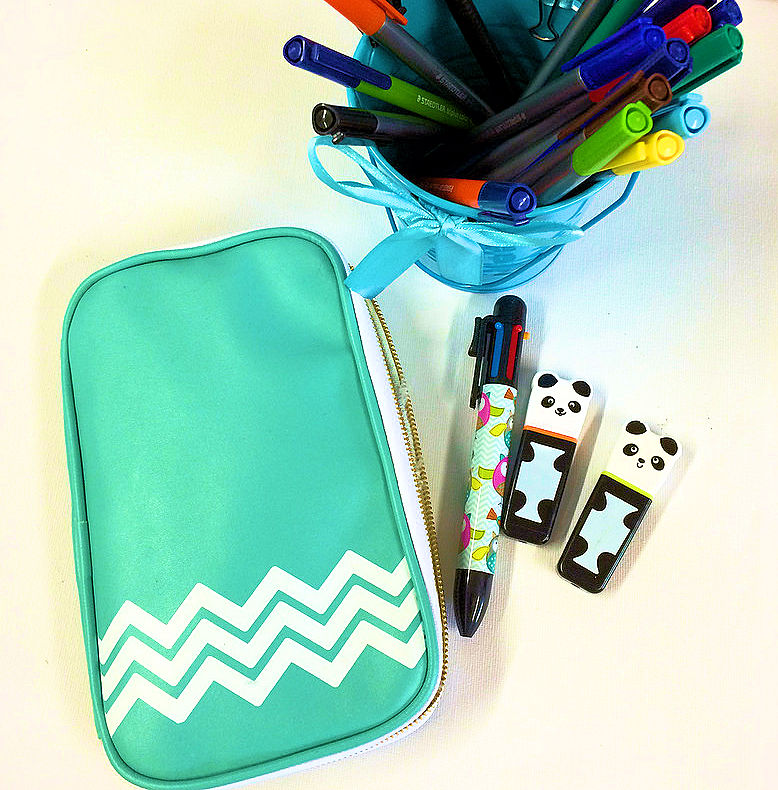 I keep all my different pens together on my desk in cute buckets and jars, but I love my Websters Pages Craftmate. It's just perfect to be able to store a few pens and some other bits in when I'm out and about.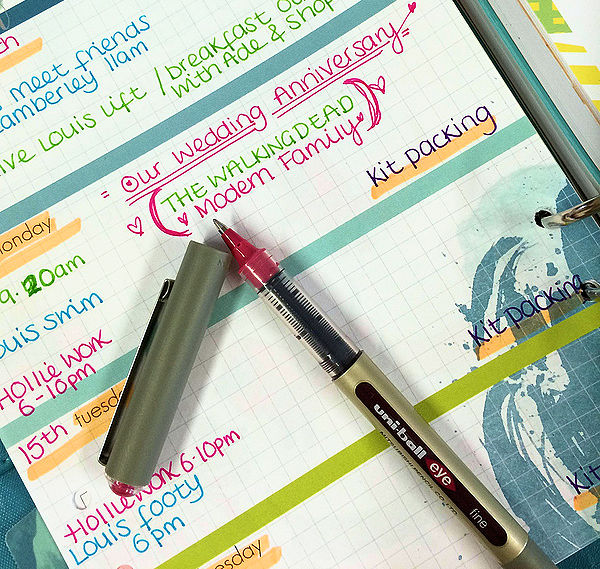 My absolute favourite pens are these coloured uniball pens. I have loads of these in all different colours. They are always my 'go-to' pen. They feel good to hold and I love how they write. I always use these pens in black to journal when I scrapbook and I always use a variety of colours when I'm writing in my planner. These pens are available in most stationery stores. They are sold individually or in sets.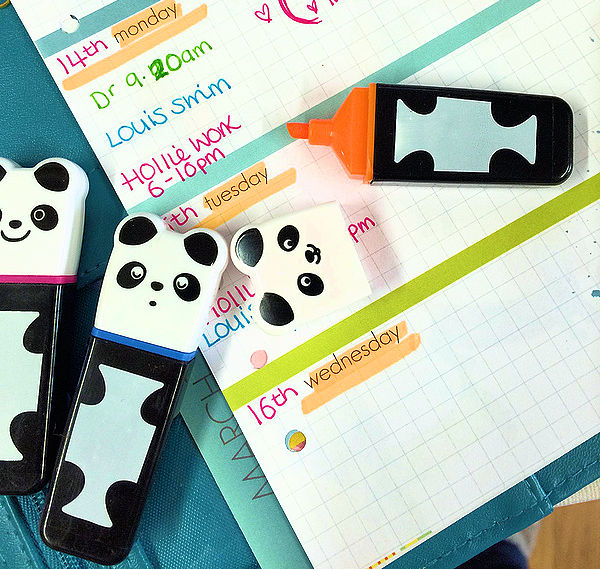 I also like to use my bright highlighter pens. These are really handy when something needs to stand out in my planner like I have here with the days of the week. I use these to make columns on my weekly desk planner too so that things stand out. I love these cuties from Paperchase. They make me smile!!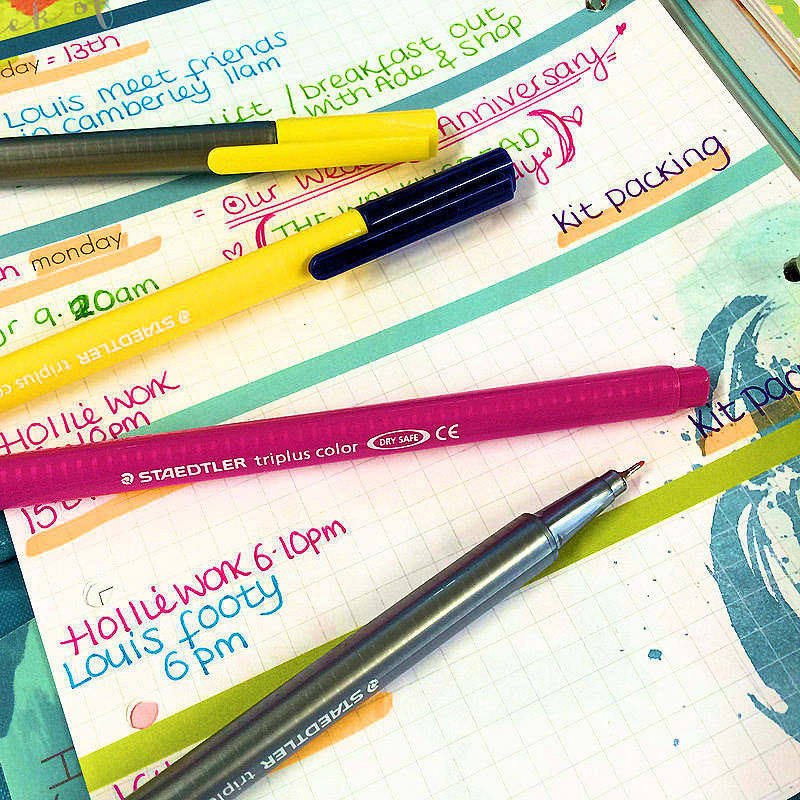 I also have a nice set of these Staedtler pens. I really liked this set as there were two of each colour. One very thin and one thicker. They have lovely fibre tips. These are also the pens that the kids take (without asking!!) for homework projects. I really like using these in my art journal. Also available in many stationers.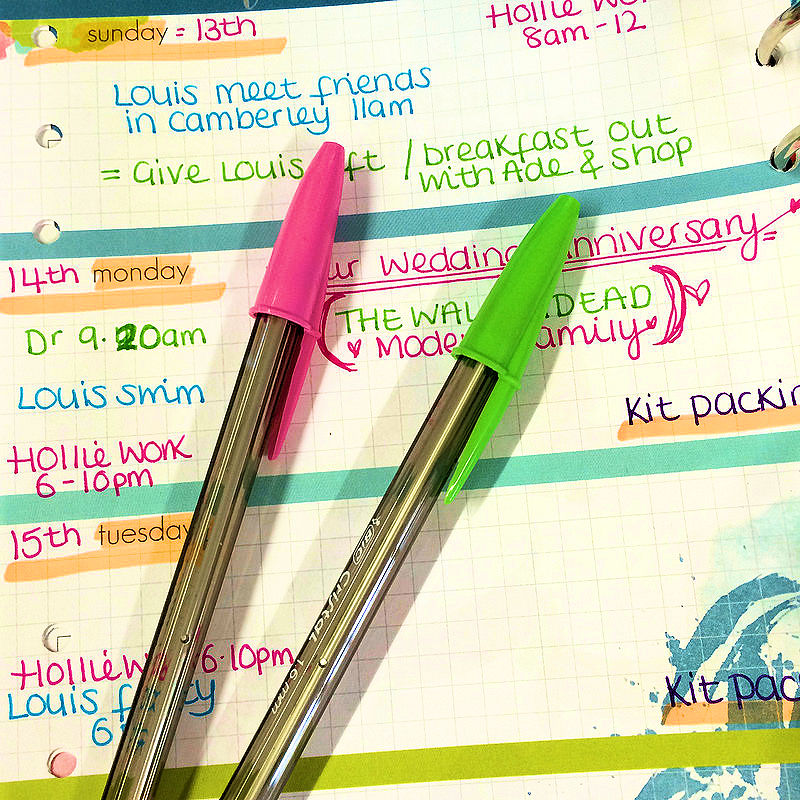 Then come the Bic pens. I'm not so keen on these but they are my husbands favourite. Yes!! We both married stationery geeks!! For me personally they don't write thin and clean enough. I wonder though as hubby is lefthanded and struggles with smudging when he writes that these cause less problems in that area.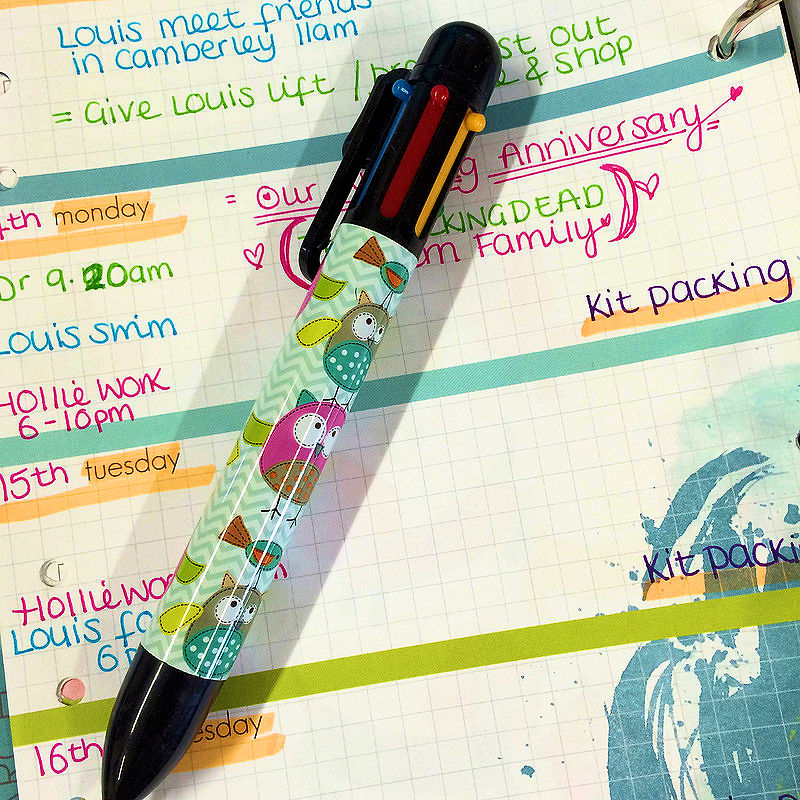 And then there are the cute more what I class novelty pens. I tend to steer away from these. They look practical, but I don't really like the way they feel in my hand so for that reason I don't enjoy writing with them as my hand writing isn't as neat as I would like.
So that's my run down on my favourite pens.
It's all down to what you feel most comfortable with. I really enjoy writing so like to have something that feels good to hold and writes neatly. It's all a matter of trial and error until you find what works best for you.
And of course that means another excuse to buy more pens : )