Birthday Scrapbooking with Jennifer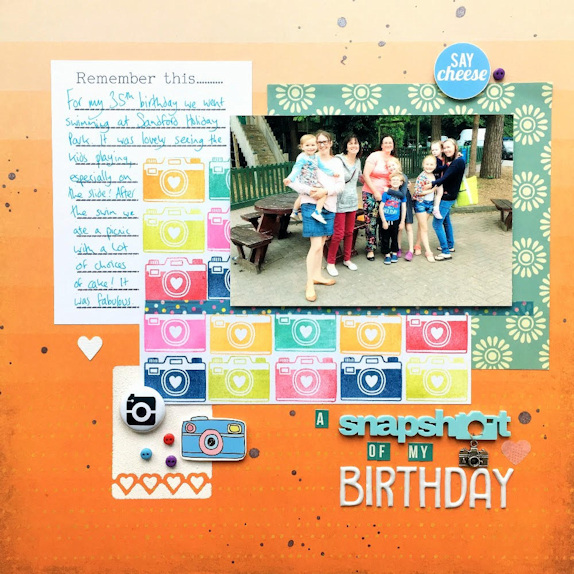 Hello, it's Jennifer here today, to share this layout using lots of bits from the 'Captured Moments' kit…
I had fun adding using lots of bright colours on my page! The first thing I did was to use the Skull & Crossbuns stamp to stamp lots of cameras all over a sheet of white card, using various ink colours. I was guessing where the columns and rows would be, so some of them went a bit wonky but I was okay with that: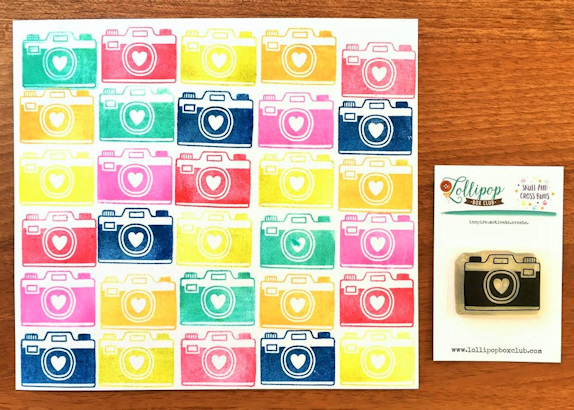 Then I worked out where the biggest items would go on the page, so I could tell where to add some stencilling: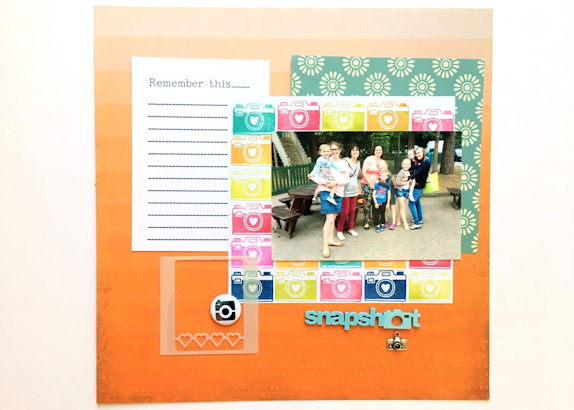 I used washi tape to hold my stencil in place – it also masks off the immediate area around the stencil so I'm less likely to splash on my background paper. Then I used a sponge dauber and white acrylic paint to colour through the Happy Scatter frame stencil: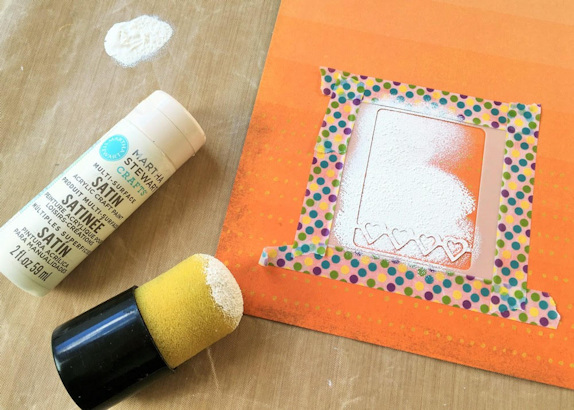 I tied the loose camera charm to the 'o' in 'snapshot' so it dangles down. I used the string from one of the tags in the kit to do this, which was okay except I've just had to re-do it with a couple of extra knots, as this knot came undone after I'd finished taking photos!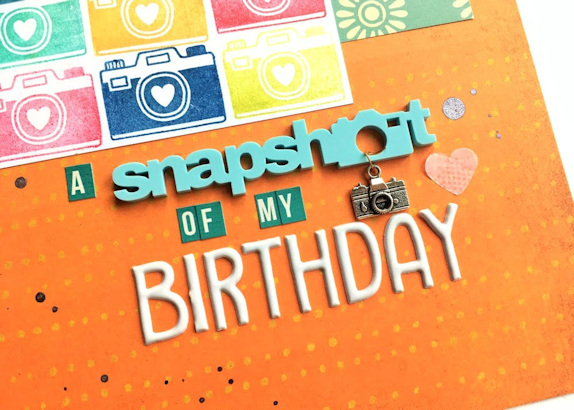 The stencilled area is a good place for some extra embellishments – the camera flair, a camera cut from the printables postcard (stuck to the page using foam dots), and some of the teeny tiny buttons: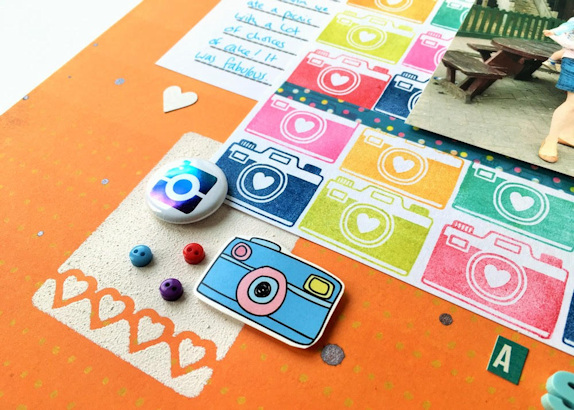 I finished the page off with some sprinkles of Heidi Swapp Amethyst Color Shine Spritz, which gives a nice bit of twinkle to make the page feel special!: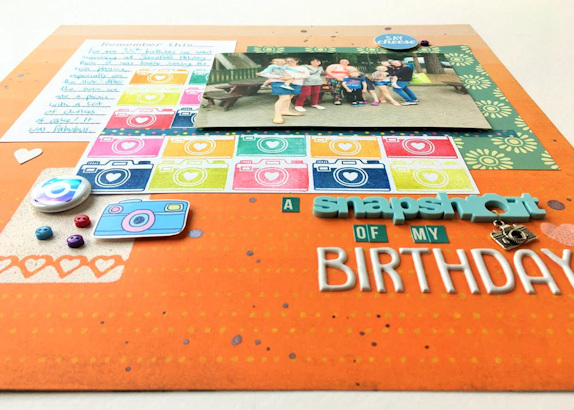 I hope you've enjoyed this.
Jennifer