Capturing Moments with Vicki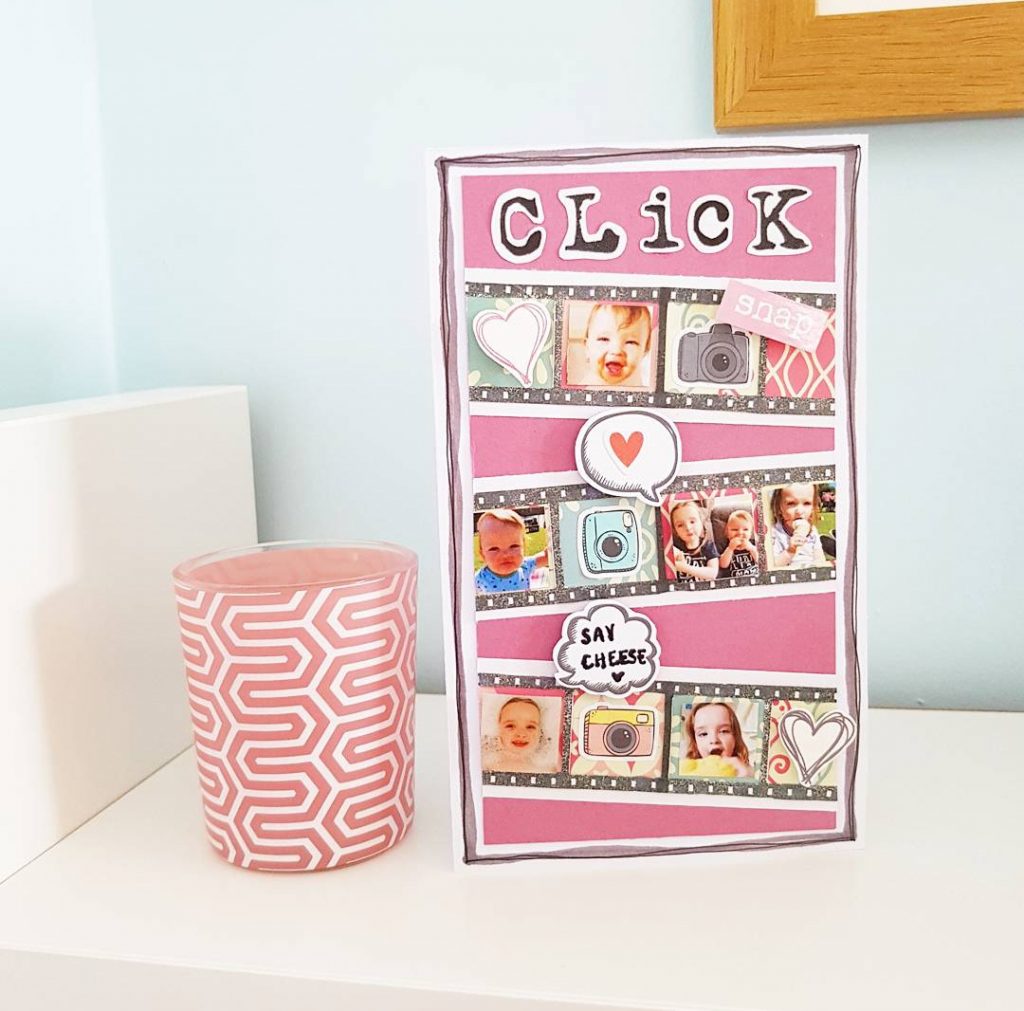 Hey, Vicki here!
How amazing is the mystery gift this month?! Today I used it to make a card with some Captured Moments of the kids to send to my Mum.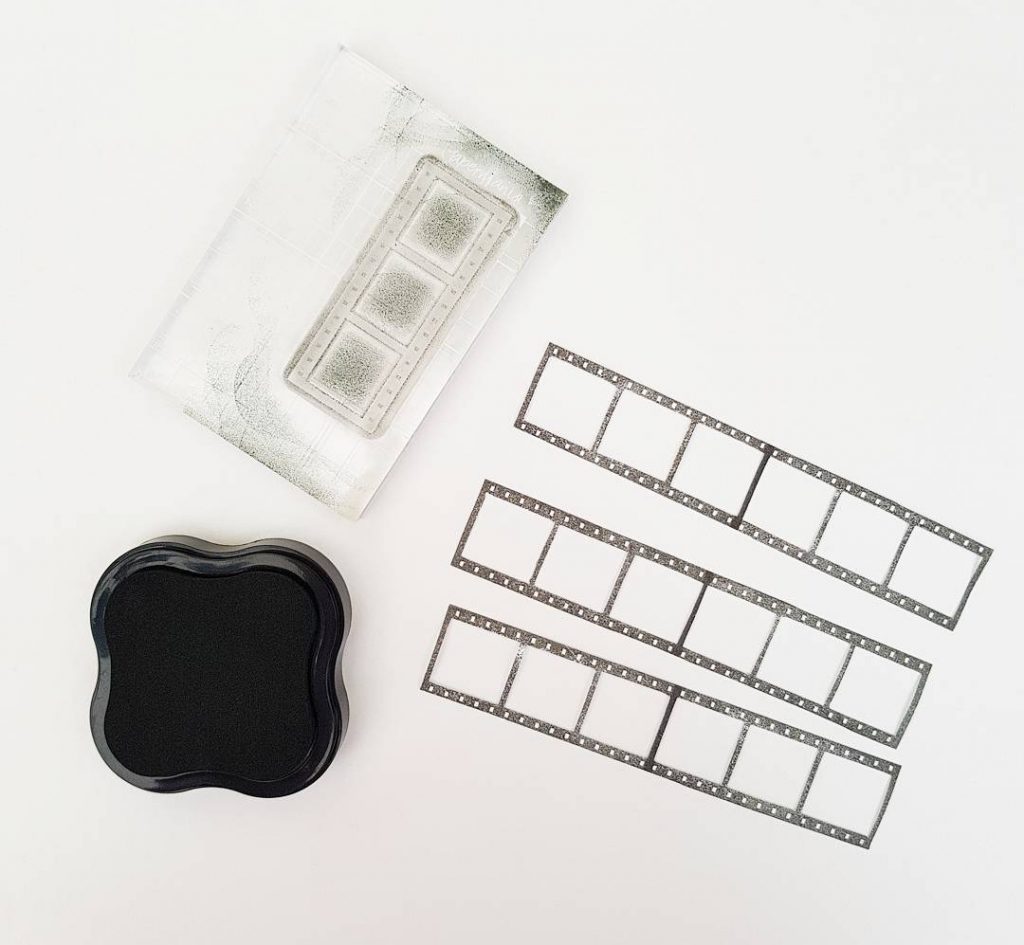 I used the stamp on some white card and popped it side by side so that it was wide enough for me to use.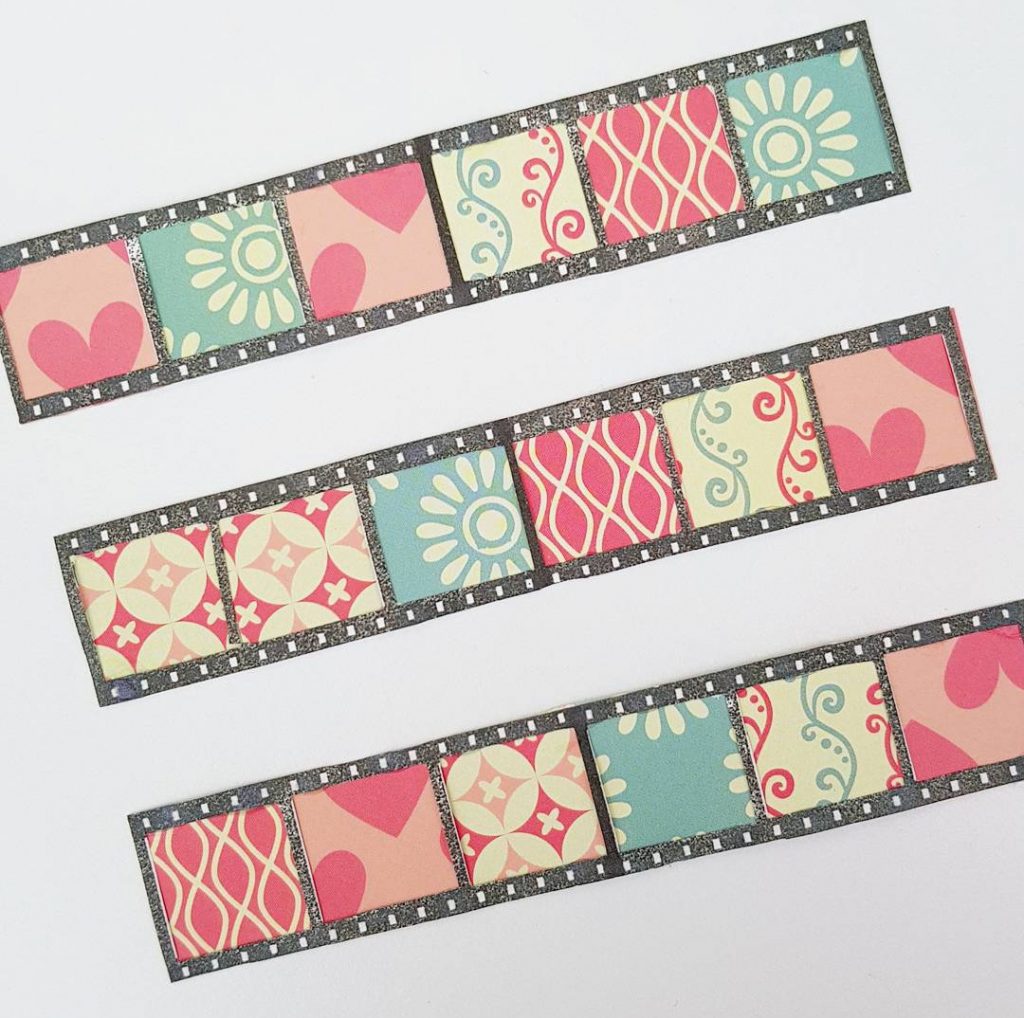 Carefully with the craft knife I cut out the inside boxes. I wouldn't like to say how many 'practices' of this I had but it didn't take too long in the end. I roughly cut some same sized squares from the kit papers and glued them to the back of the strips.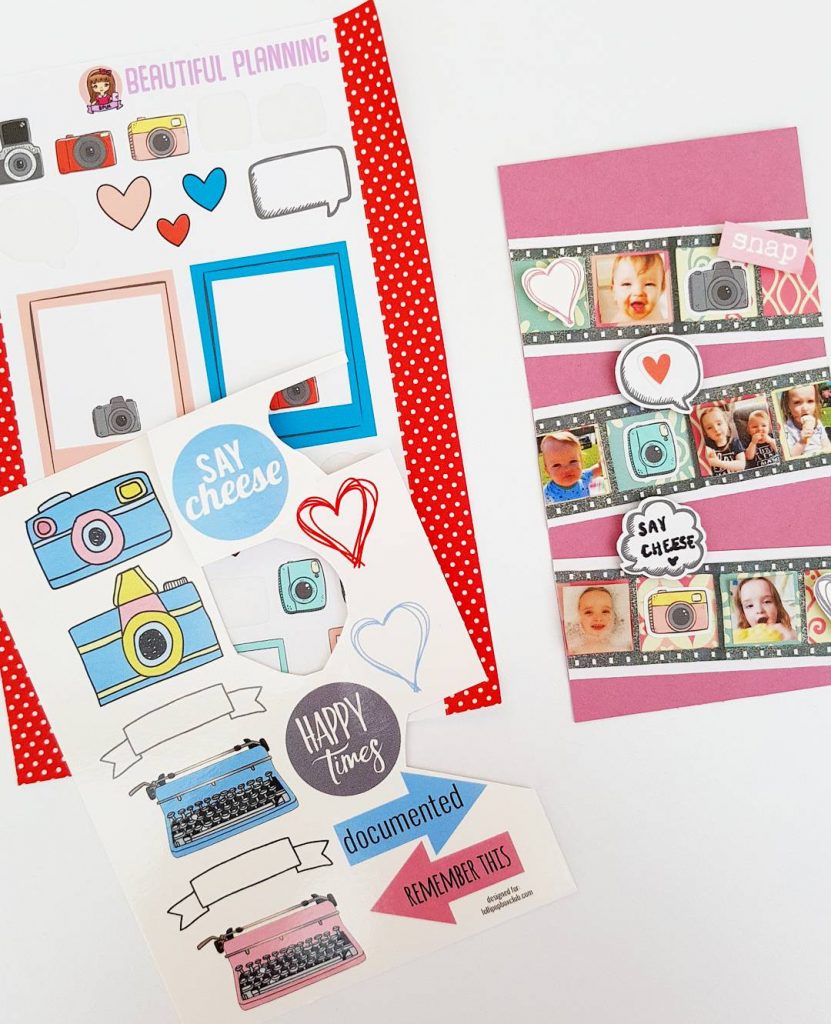 I picked out some photographs where the kids faces were quite close up. I wanted to print the photos small enough to fit inside the boxes so needed clear ones. I used the PhotoGrid app on my phone and printed them out.
Using a mix of double sided tape and foam I stuck them onto the strips. I backed those onto some white card slightly wider than them and then put it all onto the pink.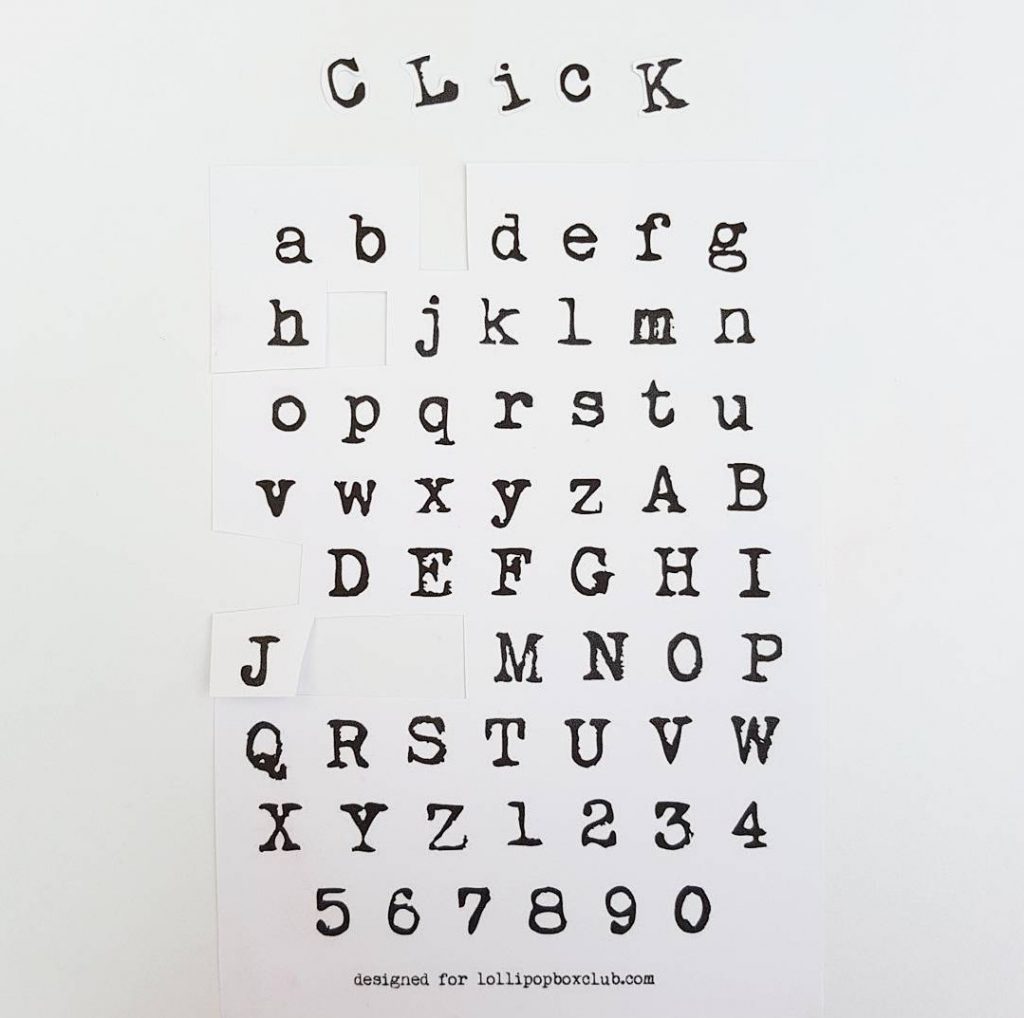 I added on some of the stickers and a few bits from the embellishments sheet. I love the typewriter font of this printable from a previous kit,
which you can download here
,  so used that to add the 'Click' at the top.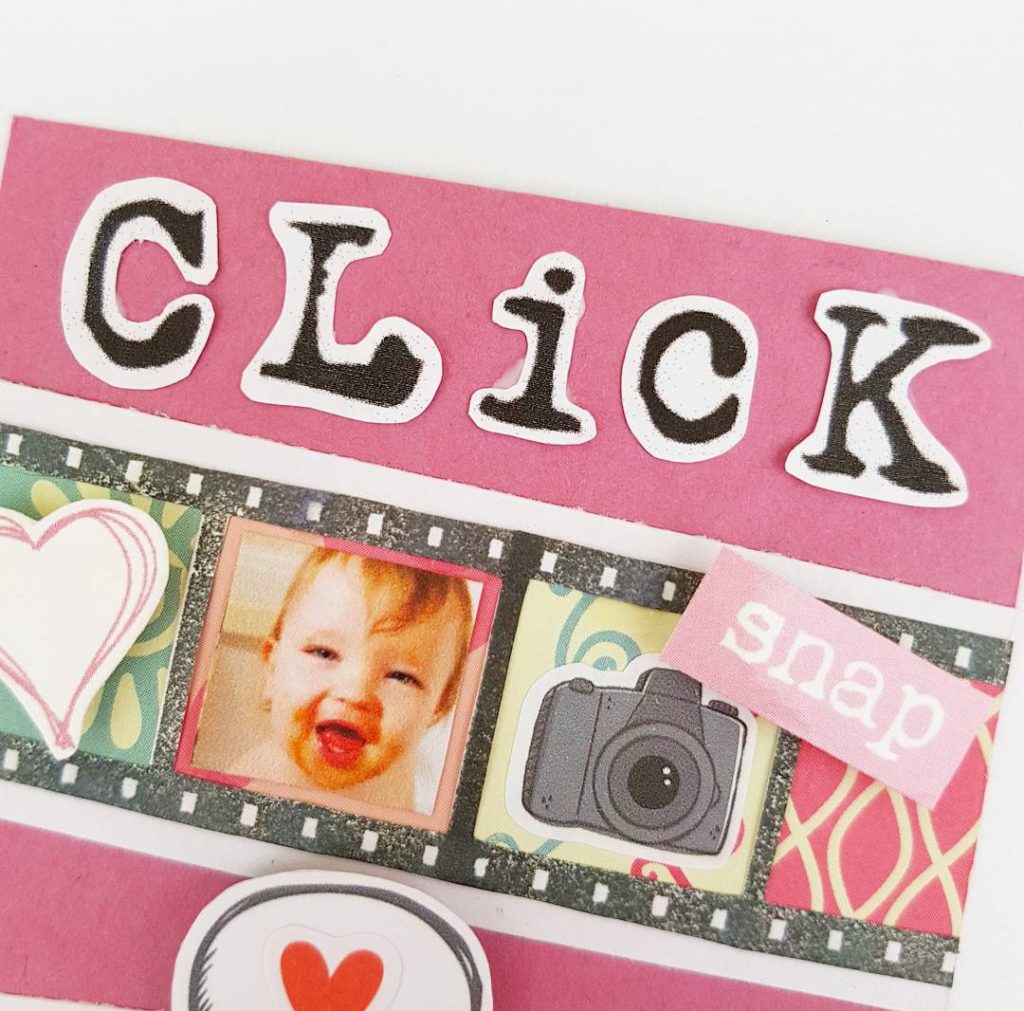 I trimmed the edges around the pink card and used more tape to put it onto the white card. A quick run around the edge with a grey and black pen and it was done!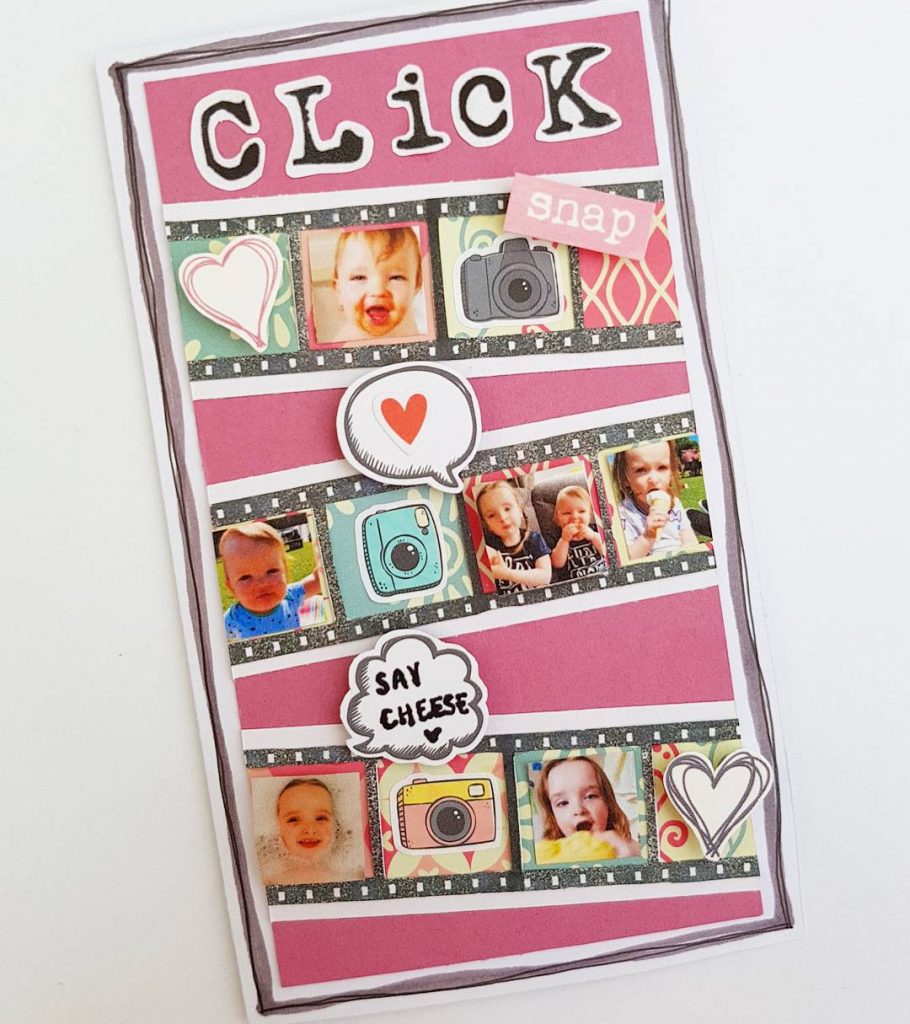 I love how it looks even though the photos are just tiny!
I hope you're all enjoying your September boxes too!
Vicki