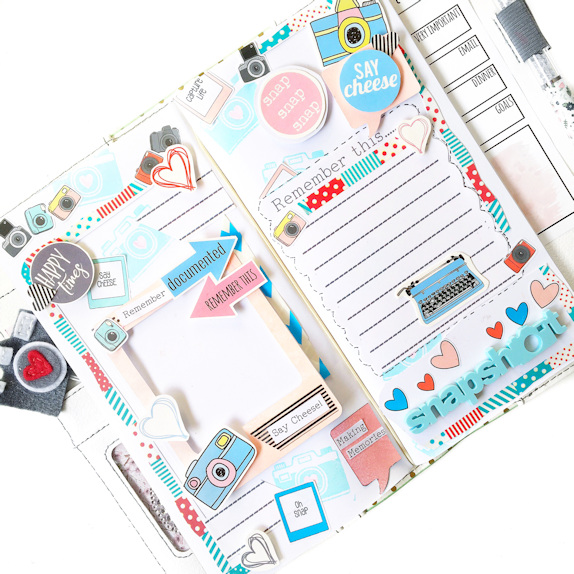 New Beginnings – Travellers Notebook by Claire
Hi it's Claire here today.
This months theme is perfect for me, as my 4 year old has just started primary school, and my 3 year old has started nursery.
I nearly filled my phone with photos of their first day, so decided to start a book in my travelers notebook dedicated to what they get up to on their school journey.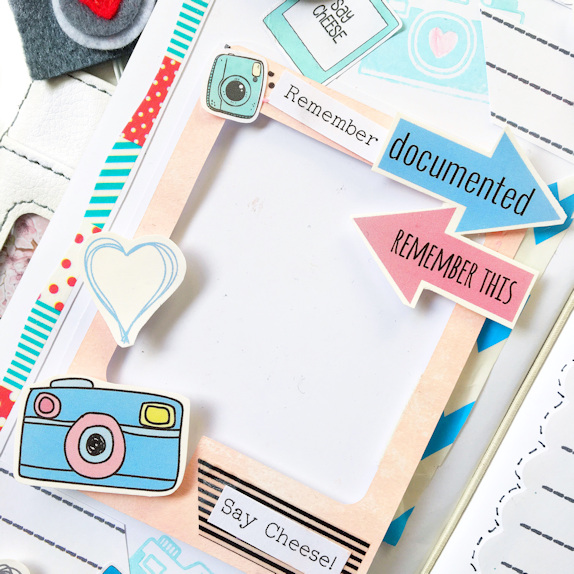 This is the first couple of pages which will be all about the very first day.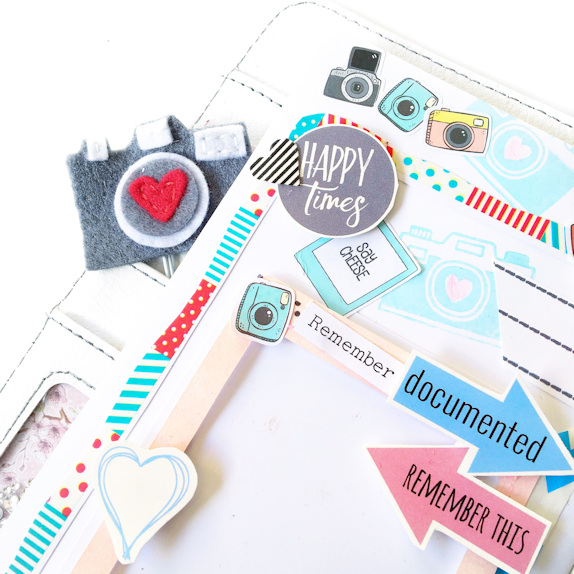 I started by using the camera stamp to create a background, and began layering all the different elements. I love the patterns in the washi tape this month.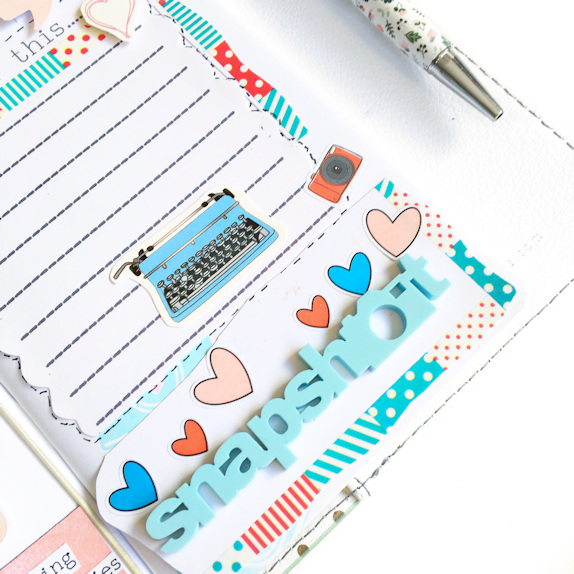 I have left a space for a picture, and used the notepaper in the kit for space to write what happened that day.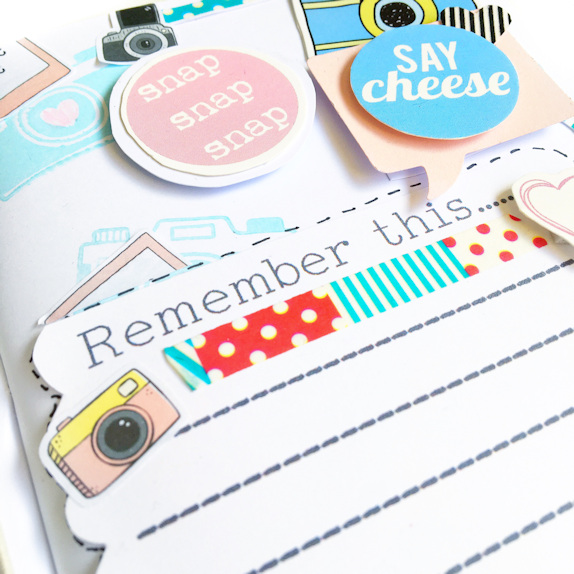 Here are a few close ups,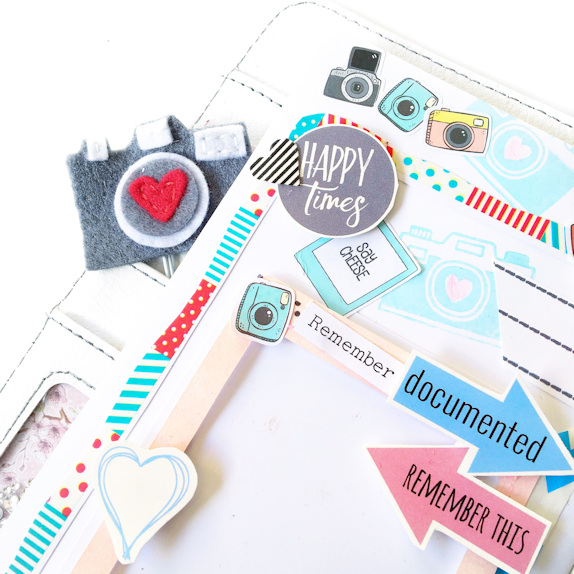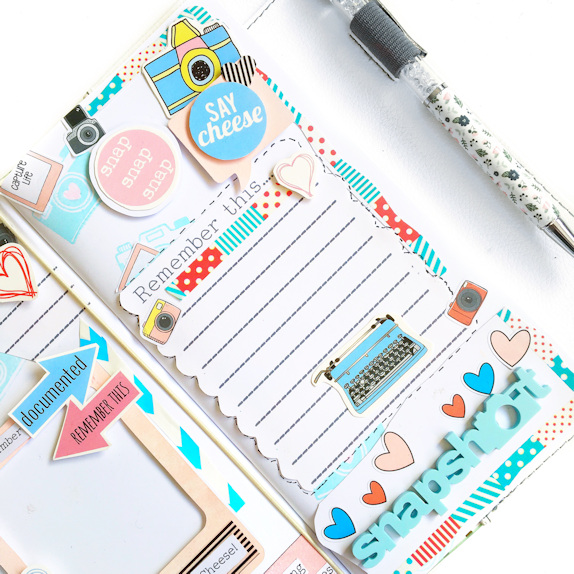 I love the colours in this months kit, so bright and happy. I will be using the code for the free downloads to get more of the cameras so I can use them throughout this book, as well as using them as die cuts in my planner.
Claire