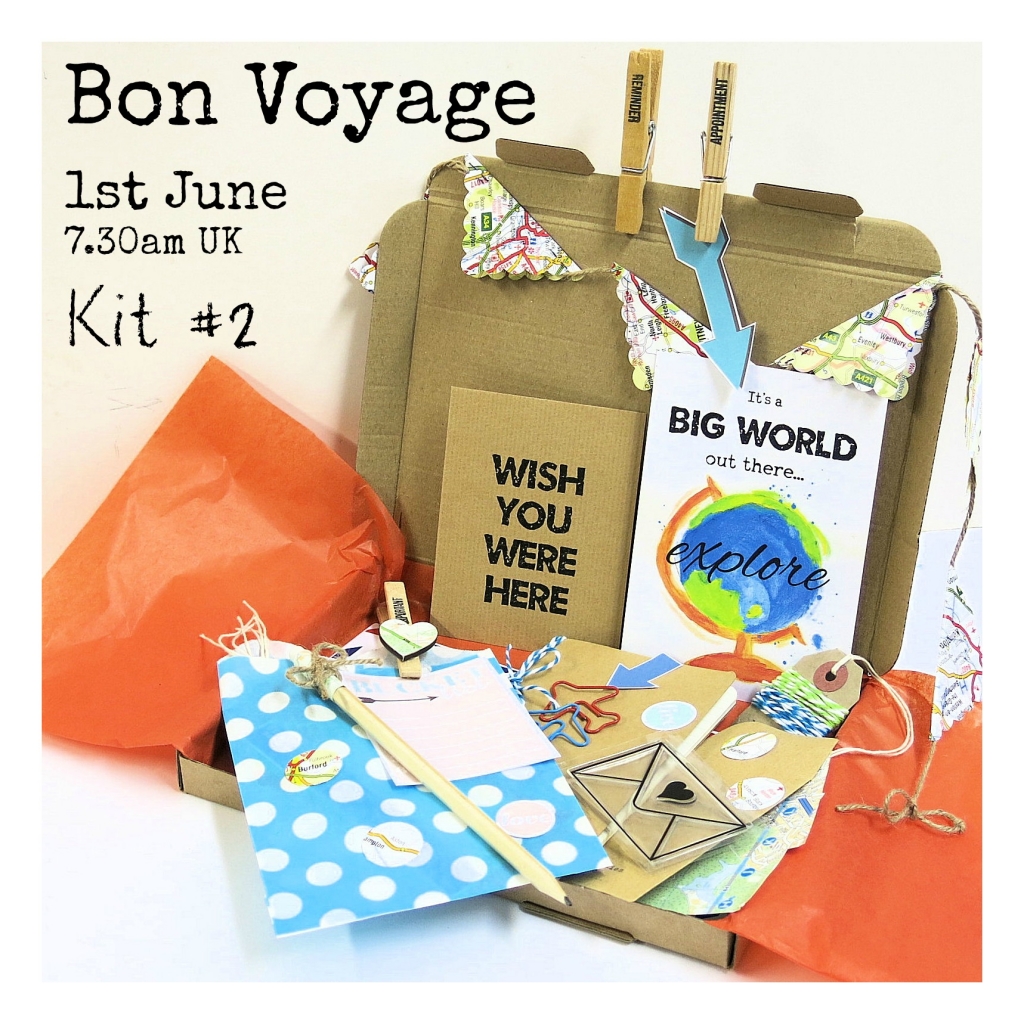 On the 1st June at 7.30am UK, the 2nd kit 'Bon Voyage' will go on sale.
I love this fresh kit. There are lots of unique pieces made by me along with something really fun designed just for Lollipop Box Club by Martha from Panda Eight and artwork (see the globe) from my daughter Hollie. I have also sourced some really cute stuff and some cool vintage finds for this kit. There's a mini DIY kit, the coolest mystery gift and a really fun activity that I've included too. It's a full box of happiness once again.
I'm excited to share this with you!!