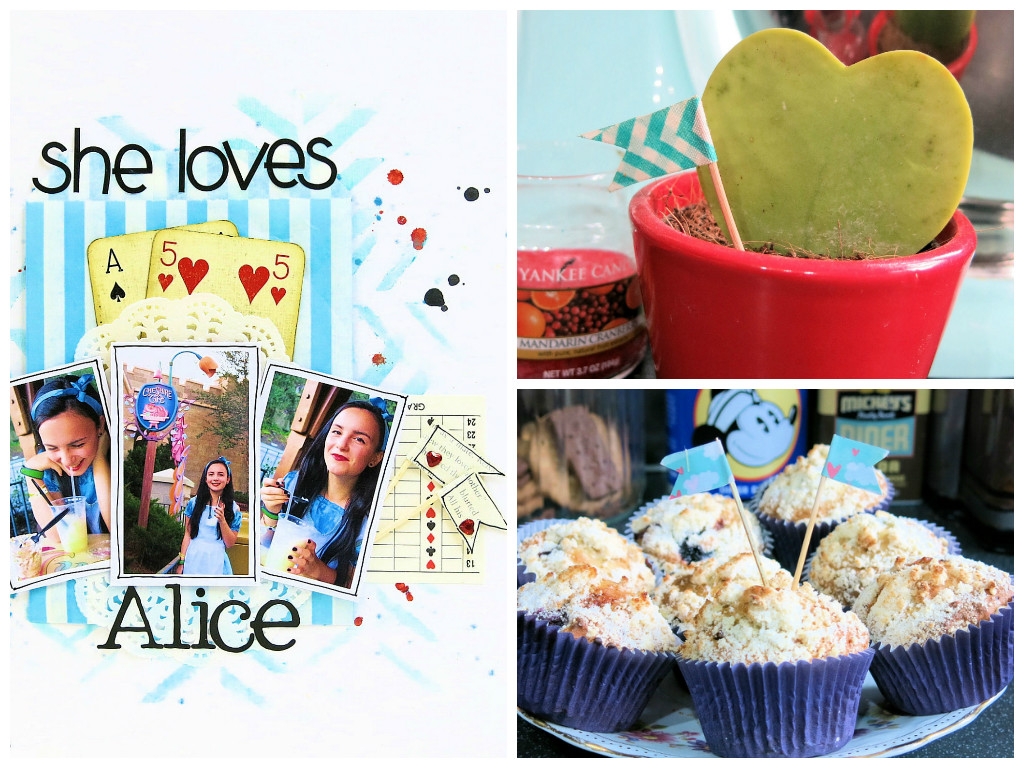 In this months 'Alice's Tea Party Kit' a mini DIY kit was included. Make your own Washi flags.
Washi flags are very easy and very quick to make. All you need is some washi tape, cocktail sticks and a pair of scissors.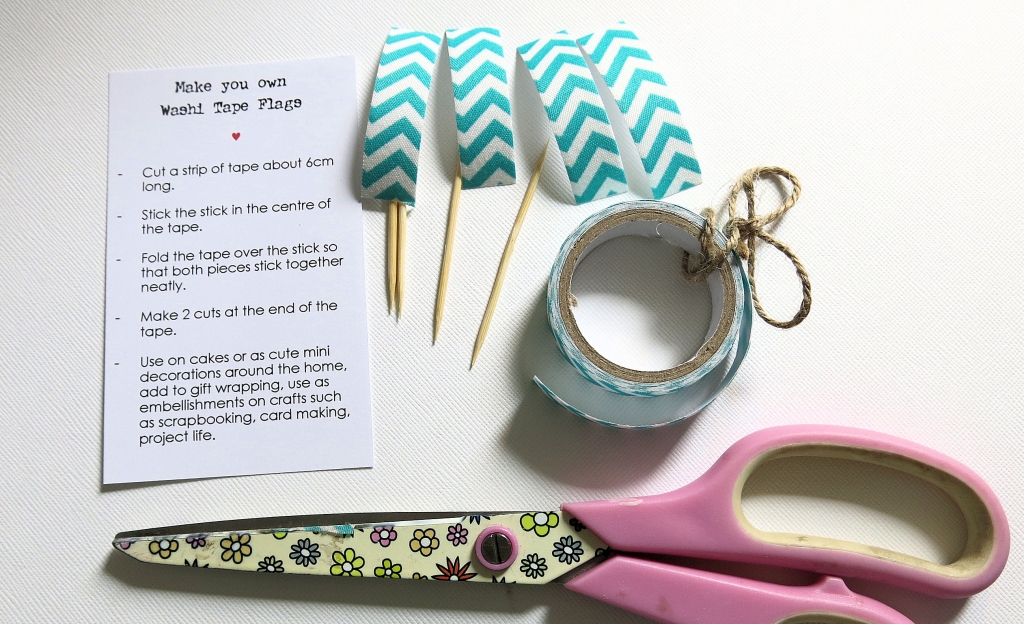 1. Start by cutting your washi tape into little strips about 6cm long.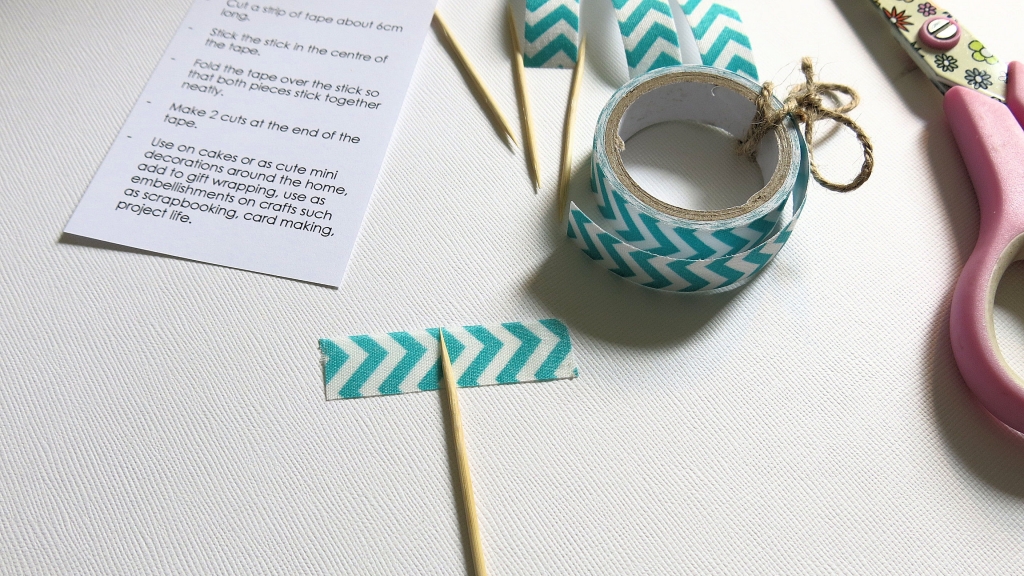 2. Lay your stick in the centre of the tape so that they stick together.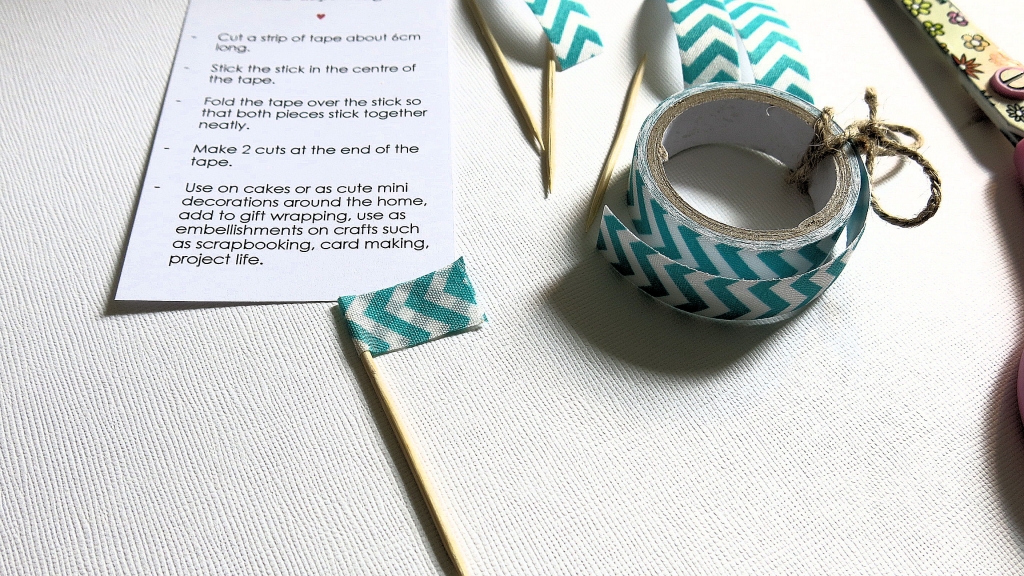 3. Fold over as neatly as possible.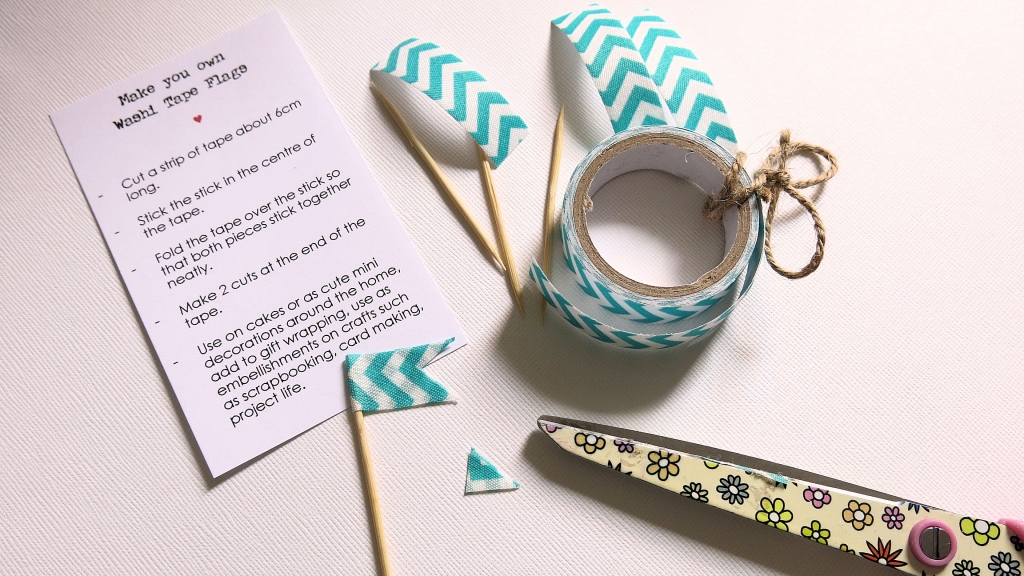 4. Make two cuts at the end of the flag.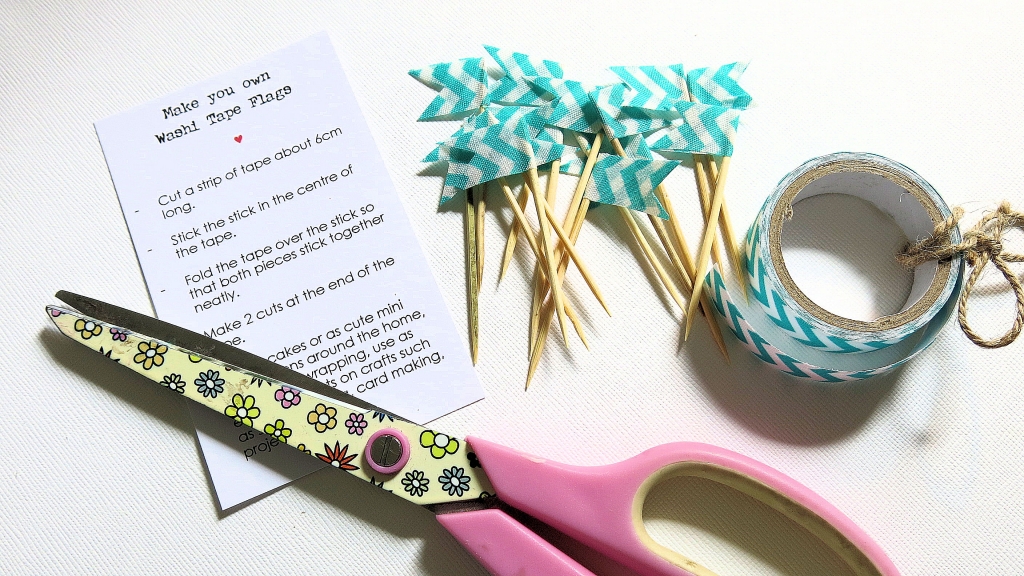 5. And carry on making as they are so much fun to make.
I like to use mine on craft projects like scrapbooking and project life pages. They are fun to add to cakes, sandwiches at tea parties or decorate in the home too like plant pots.
Little pops of colour!!!
Have fun xxx