Card Making with Vicki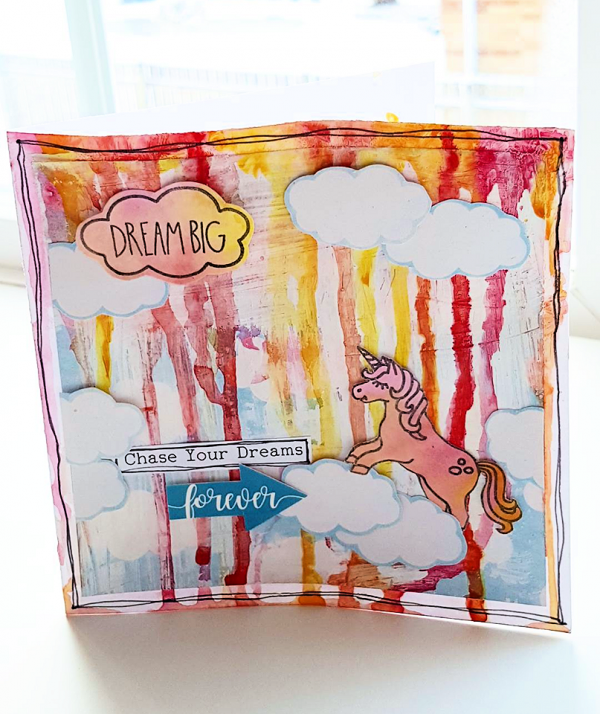 Hi Vicki here,
I watched
Lisa's YouTube video
recently  about fitting in some crafting time when life is super busy!
I've 2 little ones and work part time so I try to grab every spare minute I can!
Today I made a card using the papers and a couple of stamps.
Early on in the day I cut out a square from the cloud paper and taped it onto my white card. I pulled some textured paste down it with an old store card and left it at the side to dry.
I took some scrap white card and used some of my watercolours to paint it. I left that to dry too until I had time later to finish.
Later that evening I went back and cut out some of the clouds from the off cuts and glued all the bits on. I used one of the sentiments from the treat bag and the 'forever' arrow from the embellishment sheet to finish it off.
Although it took all day to finish it really didn't take much time in short bursts.
I'm loving using all the bits in the January kit!
Vicki X