Crazy Weather in My Traveler's Notebook
Hello, It's Lisa here with my Traveler's Notebook. I have a cloudy page to share with you today using pieces from the very new April Kit.
I wanted to use the little set of 3 stamps that come in the kit. There's a mini cloud, umbrella and sun. I thought this was perfect for a page in my TN to document the crazy August weather in Florida. It's super hot and a fair bit of cloud and rain.
I started off by covering my page in the blue paper from the kit and adding a little white paint.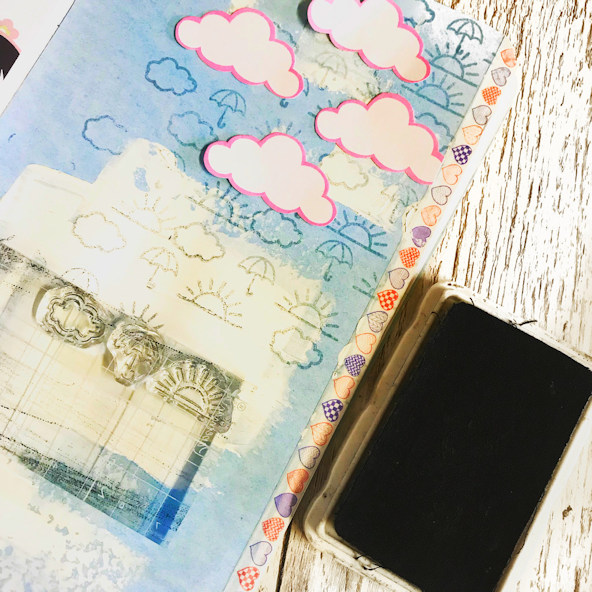 I stuck the 3 stamps on an acrylic block side by side and stamped over the page to create a light background.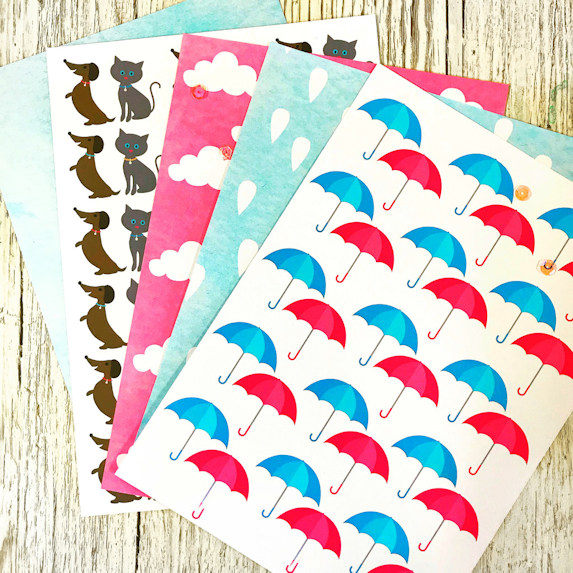 I'm so happy with the papers in this kit. Despite being cloudy and rainy, they are still so jolly.
I cut some of the clouds out leaving a think pink border and stuck them on the page.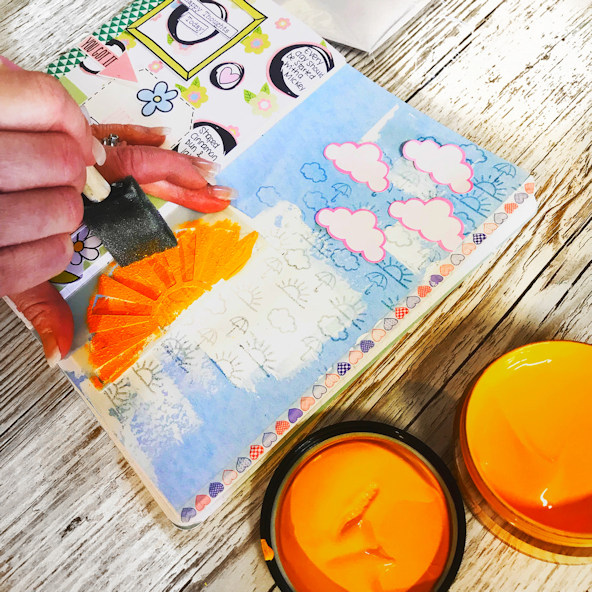 I used this half sun stencil, which can be bought here and  this lovely new Dylusions Paint here.
I applied with a sponge using a dabbing motion.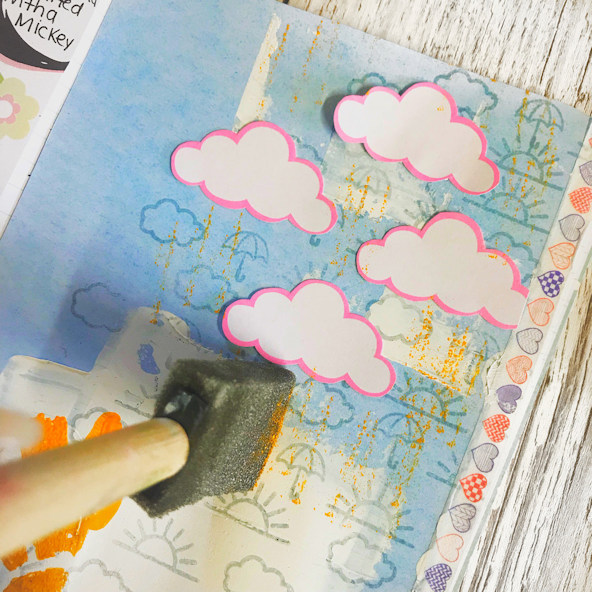 And then just lightly pressed the sponge over the page like this.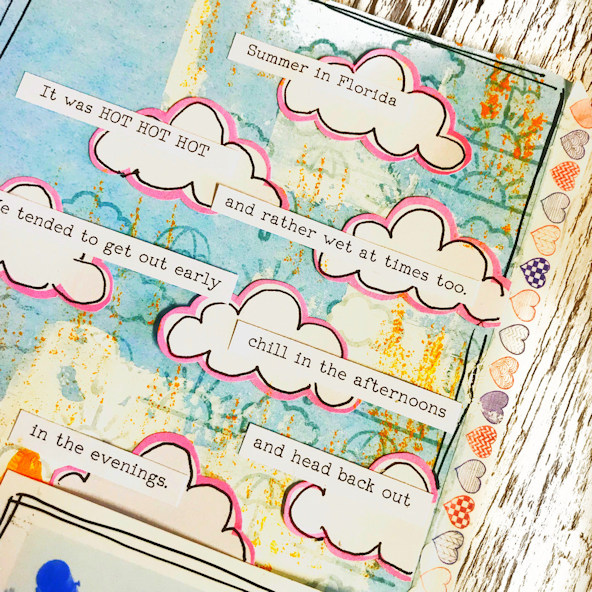 I printed off my journaling and cut in to thin strips and doodled around the clouds.
I had a lot of fun creating this page and it was really quick too.
I can't wait for you to receive this kit. There's so many fun elements to it : )
Have a great day.
love
Lisa x