Creative Letter Booklet by Danielle – with video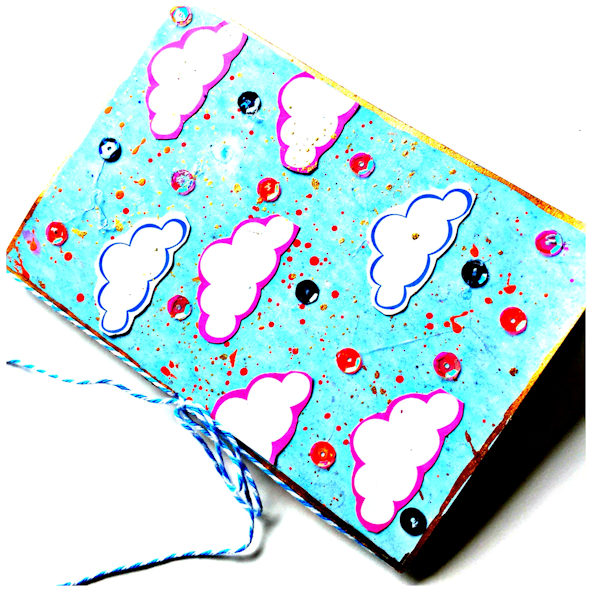 Hi, lovelies!
Hope you are all having fun with your April kits!!
Today I'm sharing a penpal letter booklet. Wow, what a mouth fall, right? When I send letters to my pallies I love being as creative as possible. This includes what I actually write on too. I've made many of these before, but this time I've gone a smaller scale. It will fit just nicely in an envelope! I used the papers for the cover, and added paint splatters as I seem to be obsessed with this look right now! I used the dylusions paint you can get in the add-ons. I love these paints so much! They are so vibrant and bright! 
I love the blue and pink with touches of orange of the colour palette of the kit, so I wanted to keep to this colour scheme. Using pens, markers and watercolours of these colours to decorate the paper. Okay, okay, I used gold splatters but…I like gold splatters… I also used the lovely stamps, sequins and stickers.
The paper I used on the inside is Tomoe River paper. I love the crispy feel of it after it is painted on and I don't have to worry about the markers or paints bleeding through. 
So what happens if I end up writing to much or too little I hear you ask? Well, if I write too little I'd fill the pages up with quotes, mail tags, self care tips, recipes, random thought etc. If I write too much… create another signature of paper. The hole in the middle is big enough to add more.
Here's a process video of how I created it.
Much love!!
Danielle.