Tea Time = Me Time ….It's the May Kit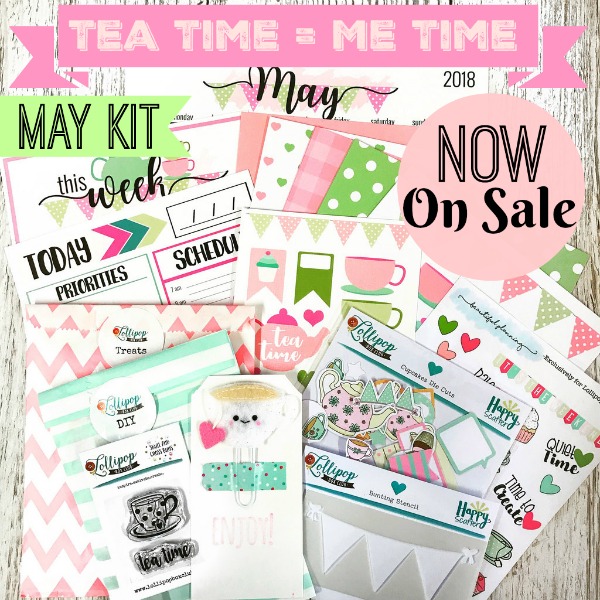 It's our birthday month. This month we are celebrating our 3rd birthday!!
I thought a tea party themed kit would be the perfect theme for this month. Seeing as I can't throw a tea party for you all, I shall send a tea party in a box to you instead.
This cute kit is now on sale here.
You can choose to subscribe and receive your kit at a discounted price plus receive freebies or you can try a one off kit first. If you choose to subscribe, we never tie you in and you can cancel any time.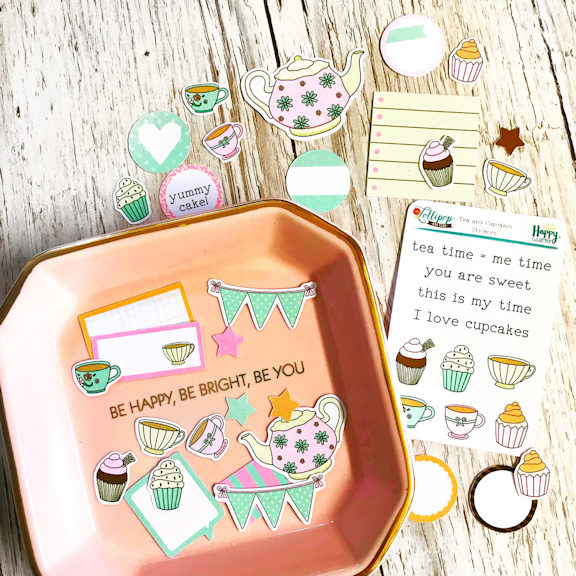 Aswell as all the usual stuff like DIY kit,  Mystery Gift & Treat Bag, we have new die cut and stickers from Happy Scatter this month. I hope you will love them. I think they are so cute!
Andies from Andies Accessories has made 2 felties this month. We have a tea cup planner clip and this yummy cupcake.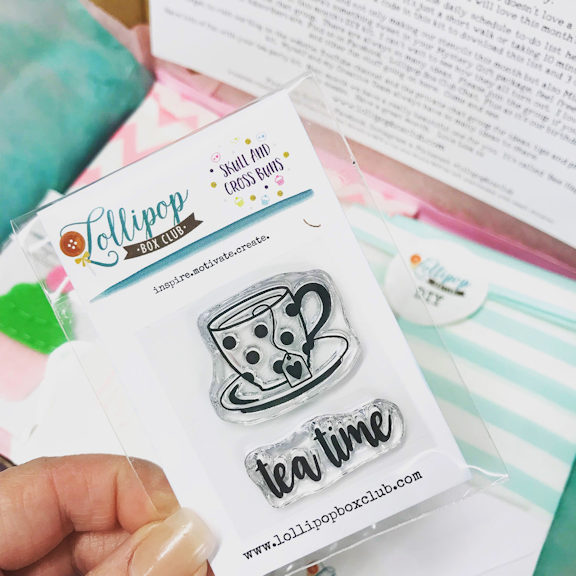 Your stamp this month is part of a 2 part set. Use together or individually.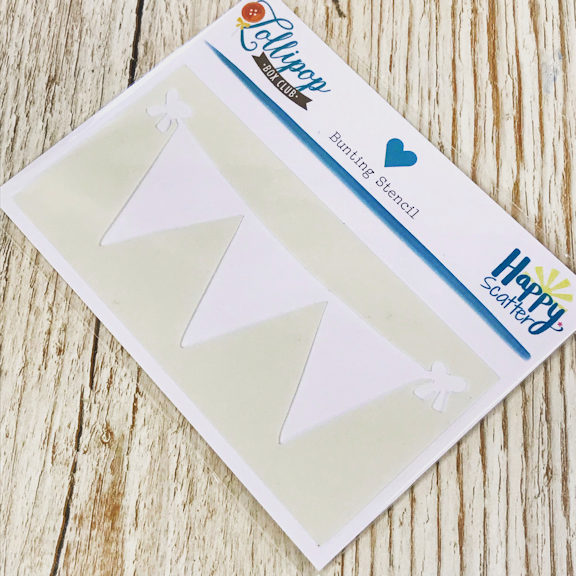 A tea party wouldn't be complete without bunting. So we have a bunting stencil in every kit.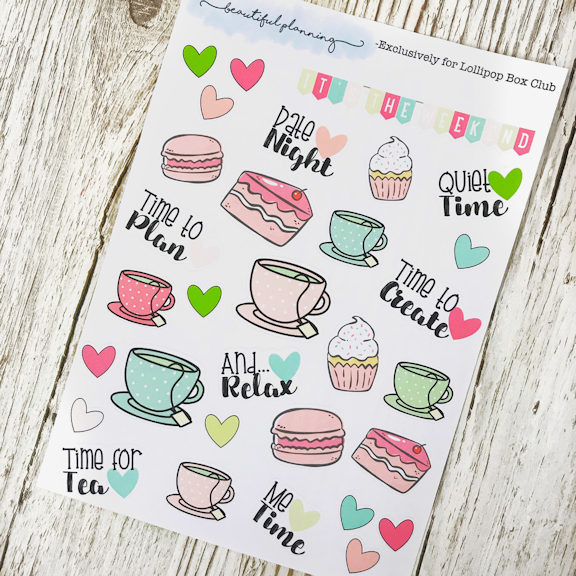 We have this cute set of stickers. Perfect for all your planning . Remember to schedule in your 'me time' this month!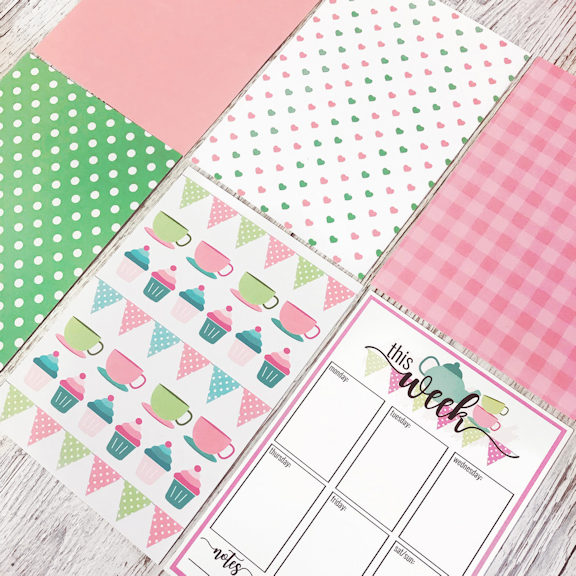 Our exclusive patterned papers look like this, this month. I love this colour combo!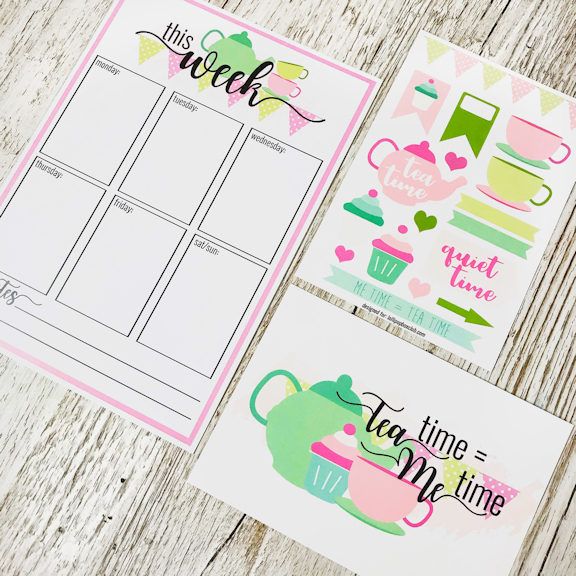 I'm so happy with this months kit. Remember, this is only some of what you receive. There will be plenty of secrets too.
The addons are already for sale this month too. You can buy extra pieces from the kit and pieces to coordinate too. You can view them here. 
I really hope that you will love this kit as much as I do.
And don't forget to join the chat group here as there will be various fun celebrations and offers going on this month to celebrate our birthday.
Grab yourself a kit here. All May kits will be sent on 17th May.
Lisa x