Creative Planning with Danielle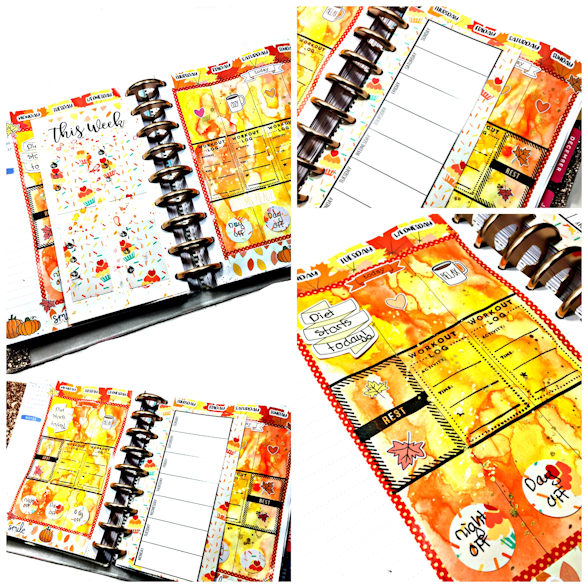 Hiya lovelies!
I'm loving the autumnal colour palette in this months kit! I used watercolours as the base for the planner spread as that seems to be my jam at the moment!
I used stamps, the stickers, washi and die-cuts to decorate and organise and punched circles out of the lovely paper for my shifts, (or lack of shifts! Yay for days off!).
I like to add an additional jobs list for the week and a lot of my jobs or errands are not set in stone. So I used some of the paper and cut down one of the 'this week' jobs lists to fit in my Mambi happy planner. This list will be used to help keep a record and set goals of my novel writing for the week. It's soon to be Preptober for NANOWRIMO people!
On the back of that, I punched four bits of paper using my happy planner box punch so I could add additional lists to the back as well. I like to separate work from personal / home jobs.
Take care, lovelies!!
Danielle