Cute Scrapbooking with Vicki
.
Hi Guys, I've another 12×12 layout for you this month! I fell in love with all the cameras in this months kit here and knew I wanted to add some big cameras to my layout.  I found the camera and frame cut files and worked my layout around these!
.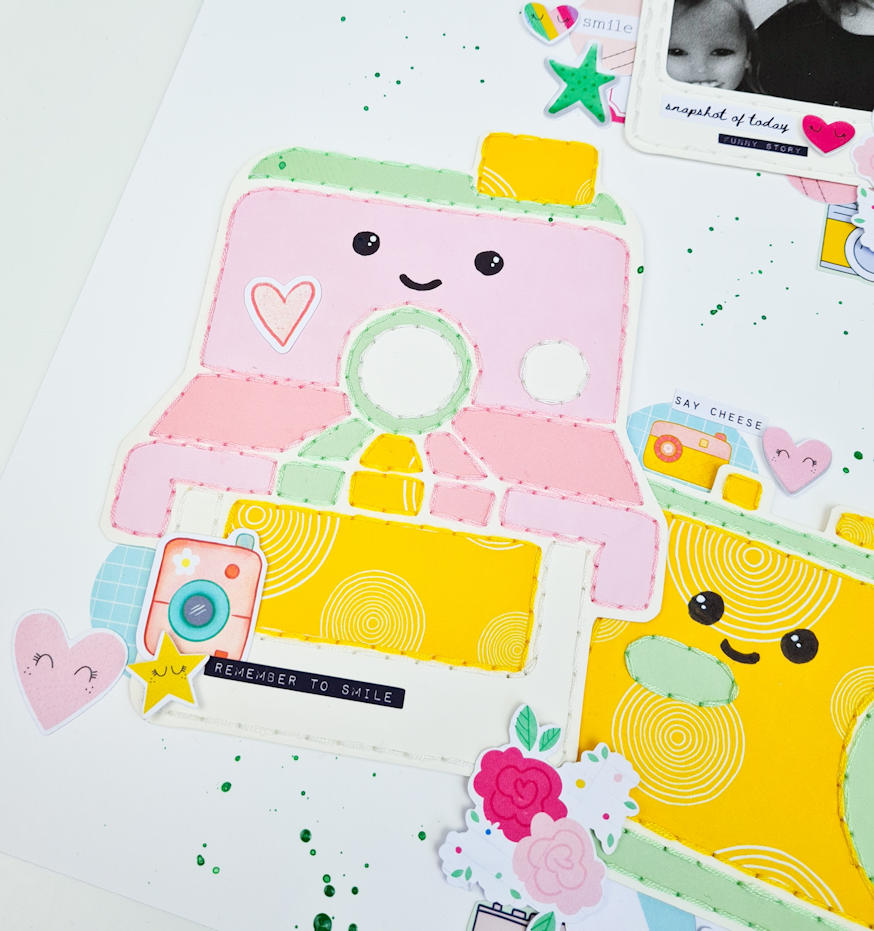 .
I used my cutting machine to cut the cameras but it would be just as easy to print the image and cut out the shapes then do the same from the patterned paper, or to just free hand it.
.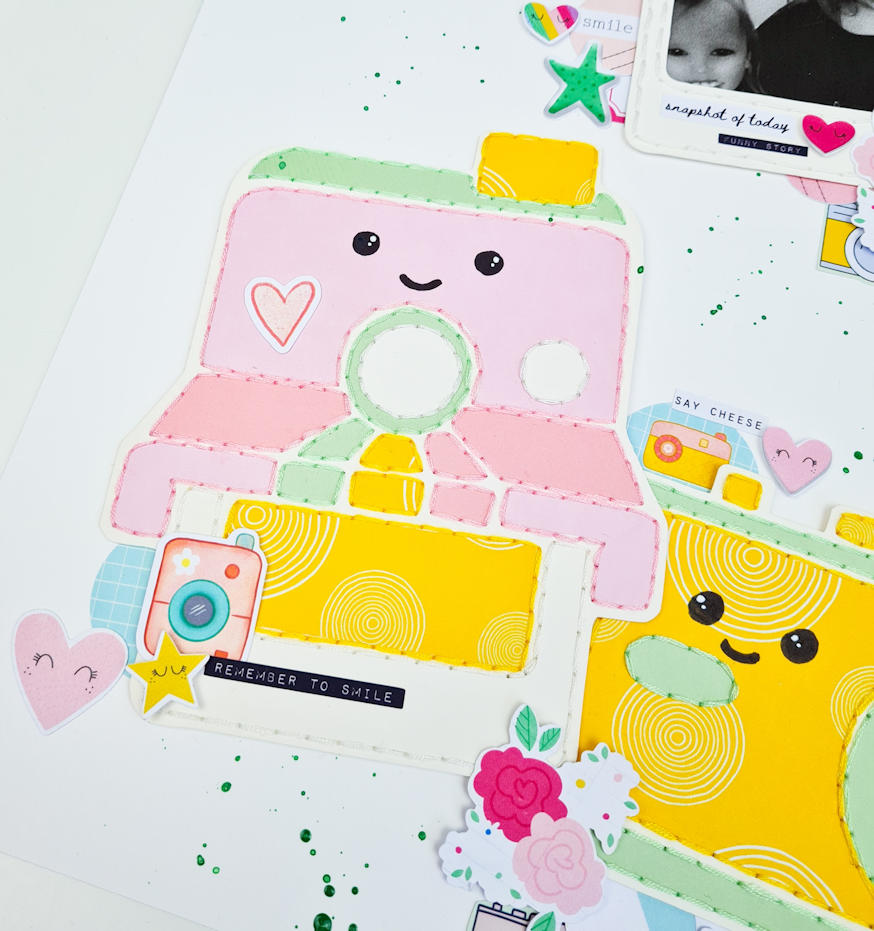 .
I've added a few different clusters around the page along with the stickers, and fussy cut a couple of cameras.  I've used the twine to 'peg the photos to' as if they're hanging from the top of the page.  I tried to use paperclips to hold them but found the pegs better!
.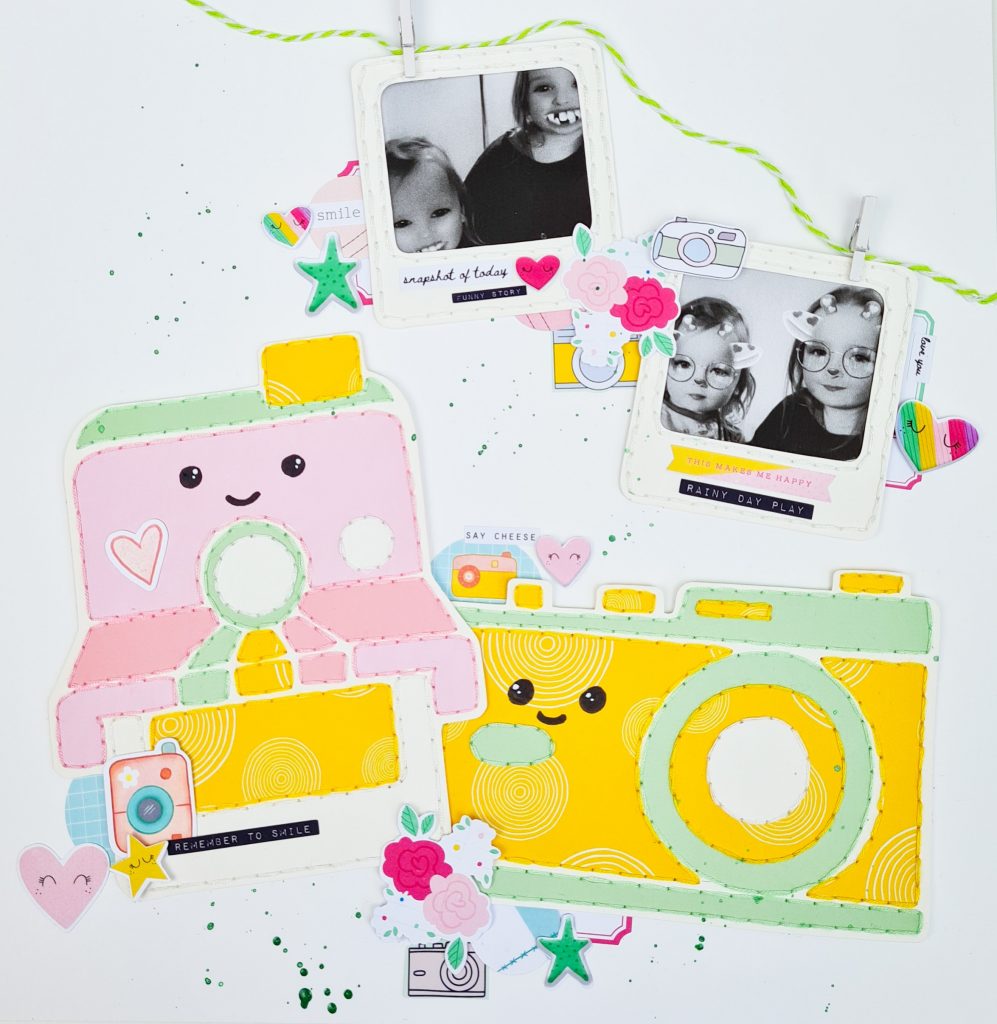 .
I can't wait to see all your creative projects with the kit!
Vicki x