DIY Wall Art – with video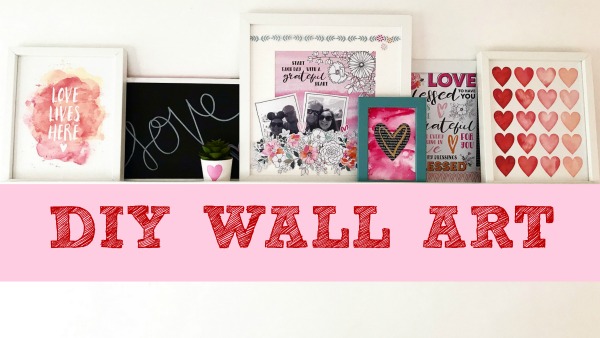 Hello and Happy Monday to you!!
I have a new Motivational Monday for you. Today I'm creating quick, cheap & easy wall art. I love to hang inspirational art in my home. I bought a photo shelf in Ikea recently that got me excited about creating some art for my bedroom.
Papermaze kindly sent me some Kaisercraft papers and stickers from the 'blessed' range that was perfect for my room.
You can watch me creating these pieces here in today's video.
I used a 12×12 frame from Wilko to frame this piece that I made.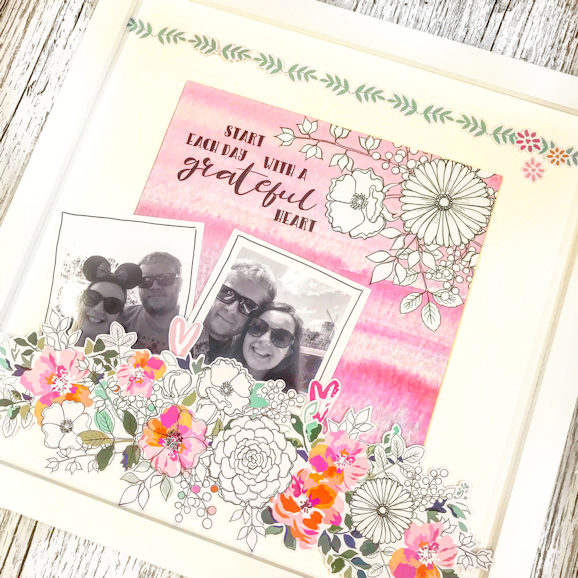 I bought this frame from Poundland. It had an ugly picture for the bathroom, so I turned it into this.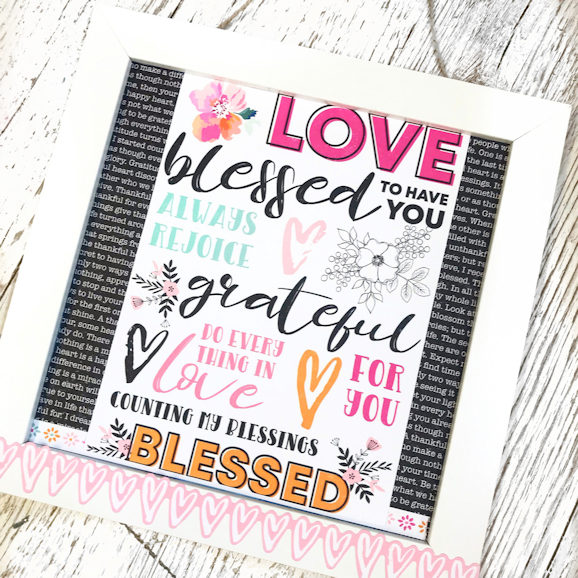 I bought this little frame from Ikea for just 85p. I created some pieces with watercolour paints and added a heart from the left over to tie it all in.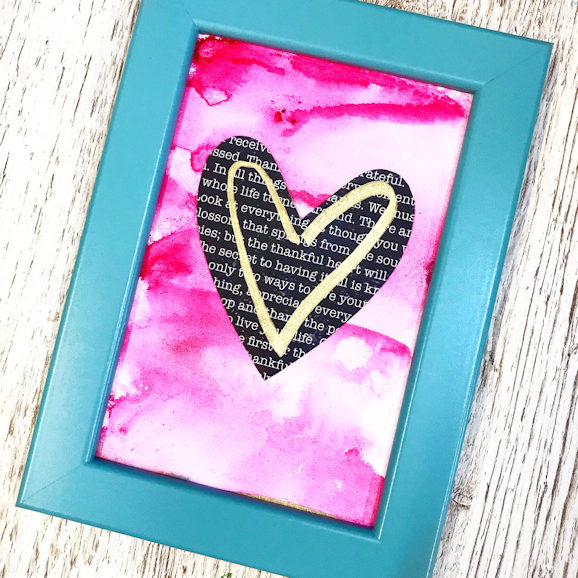 I was so pleased with how the wall turned out.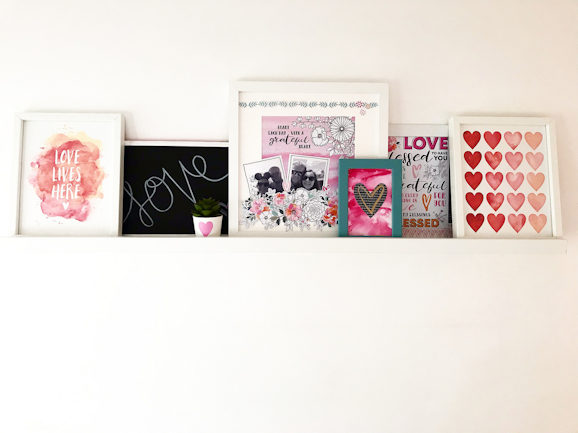 I also wrote on a Poundland chalkboard and there's a link to the other pieces that I already had bought from Etsy a few years ago.
I really hope you enjoy this video.  
Have a great week.
love Lisa x