DIY Shaker Dashboard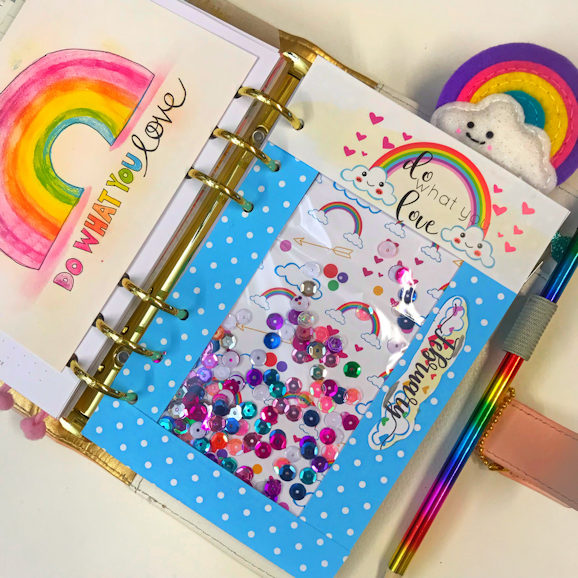 Hello, I have a really quick and easy DIY Shaker dashboard for you using this month's kit.
It's so quick and easy. Here's what you need to do.
Take your die cut pack and empty out the dies. Pop them somewhere safe.
Open out the clear package flat and remove the back card. We don't need that.
Now empty the sequins in to the clear packet.
Take some paper from the kit and cut in to strips. Stick to the edges of the clear packet on the paper strips and repeat on the reverse so that the packet edges are sandwiched  between the papers. You want it to look good front and back.
I used the top of my to do list at the top of my dashboard. But before I added the top and secured in the sequins, I cut some of the rainbow paper to size and slid in the clear packet behind the sequins. I love all those rainbows.
I added holes to fit my personal planner and added 'February' from the calendar sheet.
I'm all set to go now.
Easy peasy!
Have a great weekend.
Lisa x