Danielle's Arty Planning – with video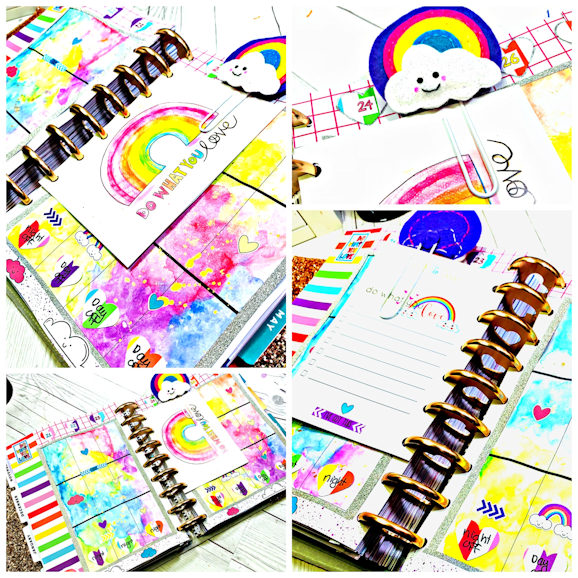 Hiya lovelies!!
I've got a planner spread for you in my Happy Planner.
I started with my usual watercolours because that's how I like it! I chose lovely rainbow colours
to match this kit
. I kind of overdid the colours in the beginning and used the 'arty tip' that Lisa put into the Zine of how to fix a watercolour mistake. I could say this was intentional for the purpose of the blog…but it wasn't…I really did make a mistake…
Then I used the papers to cover the rest, because who wants to see plain white paper, right?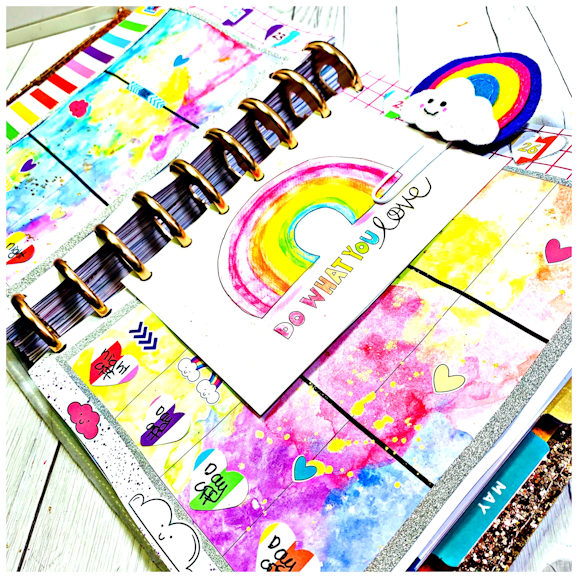 I punched the papers with a small 1 inch heart punch to use for my shifts and for the dates.
I also used the lovely postcard with Lisa's art on to use for my weekly tasks for when I'm not sure what day to do the tasks on, but I know they need doing that week. I used my Happy Planner punch so I could pop it in. I stuck one of the sheets from the list pad onto the back of the postcard.
Then I went nuts with the stickers! Oh, and added the paperclip because it's sooo cute!!
Until next time, lovelies!!
Danielle.