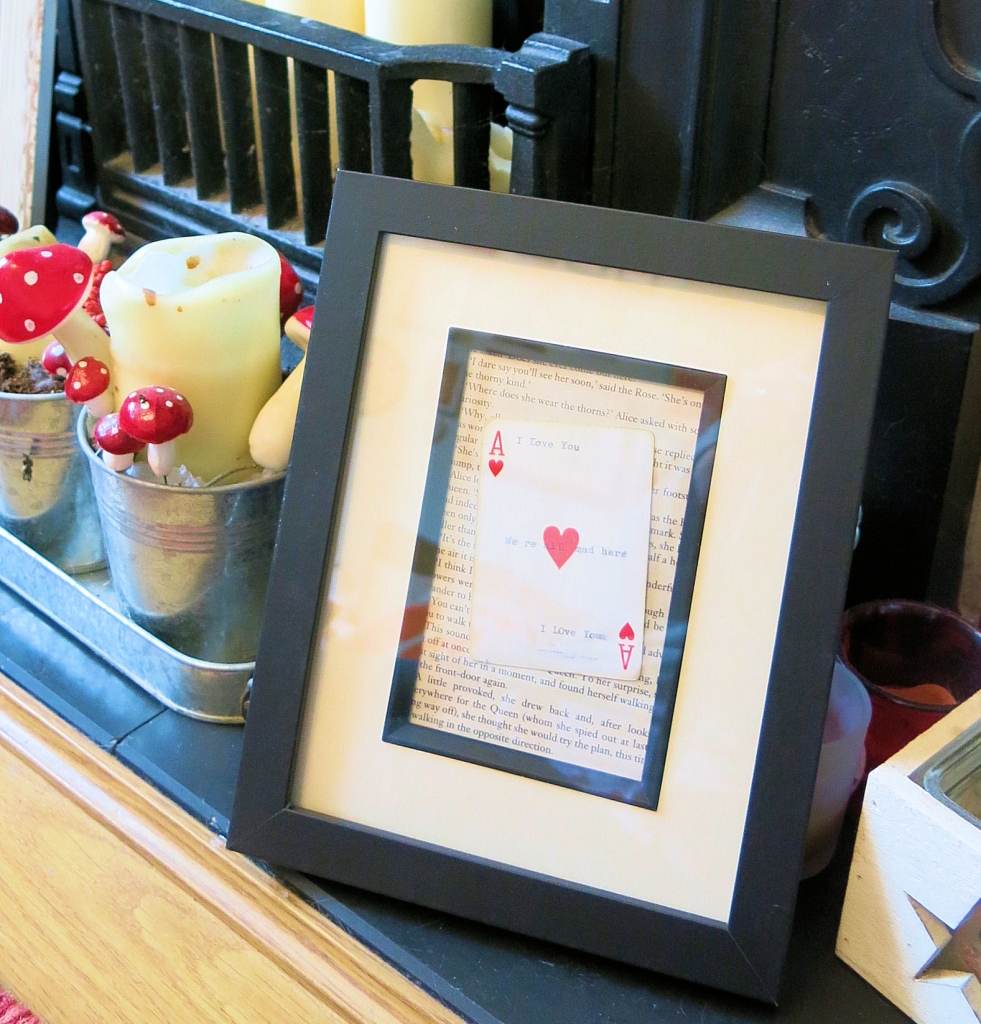 I have a little Alice inspired DIY for you today using the contents of the May Kit 'Alice's Tea Party.
I love arty pieces in frames. We have a few gallery walls in our home and I love making and collecting various pieces to add to them. We are currently working on a Disney inspired wall going up the stairs, so this will be perfect.
All you need to start is an old book page and a playing card from the kit along with a photo frame. Mine was very inexpensive, £4 from Next. They are lovely frames and really good value.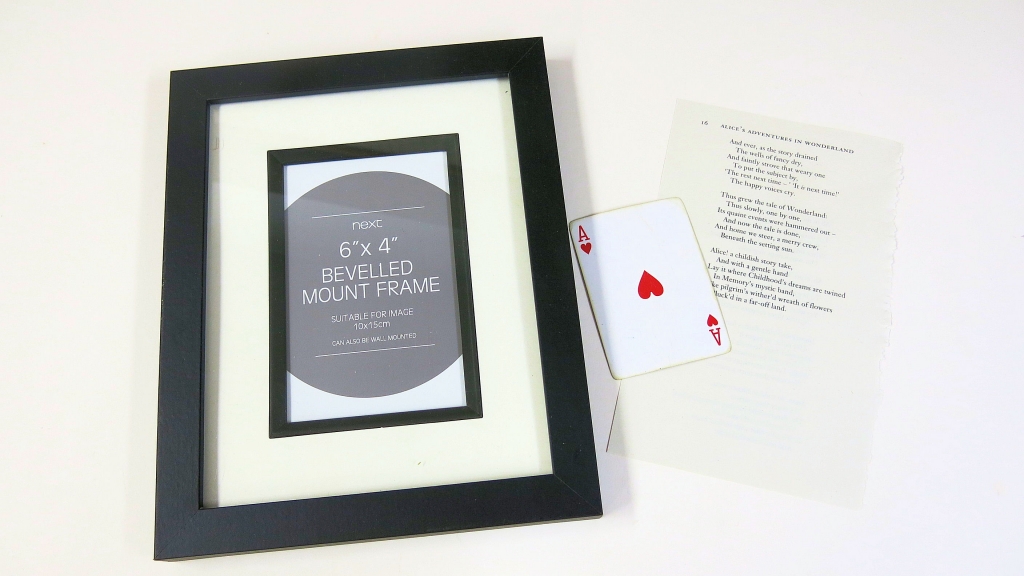 Firstly take the backing off the frame and then attach the page to the backing card. My first attempt failed and I tore the page, so make sure you have it right before you stick it in place. I used a little double sided sticky to hold it in place.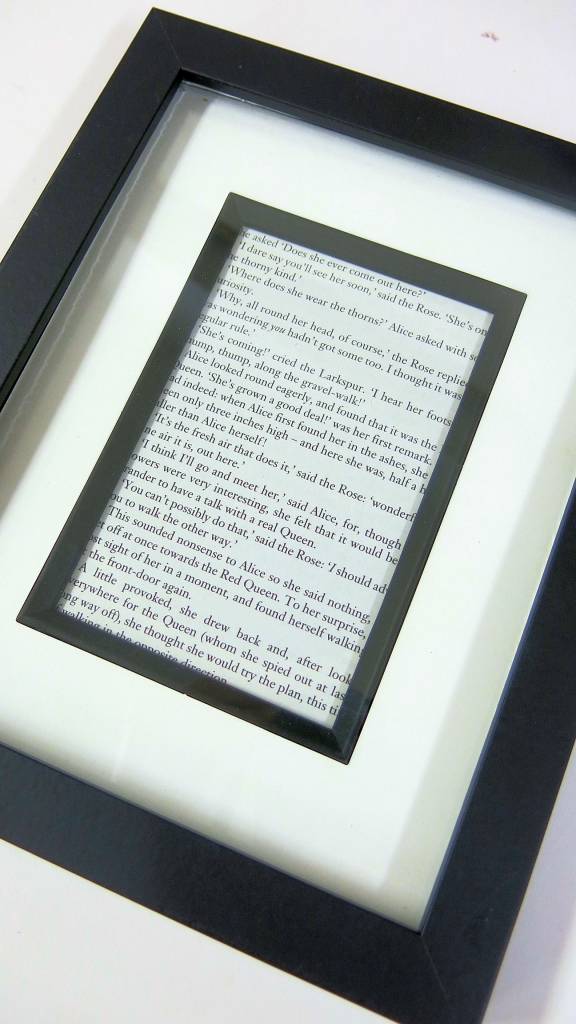 I now wanted to add a very small quote to my playing card. 'We're all mad here'. Perfect, that really does sum our family up!!
I'm very lucky and was given this old typewriter as a birthday gift last year by my inlaws. It belonged to hubby's Grandfather. If you don't have a typewriter you can run the card through your printer (I recommend cutting scrap card to size and practicing on that first) or you can write it by hand, or use alphabet stamps or alphabet stickers too.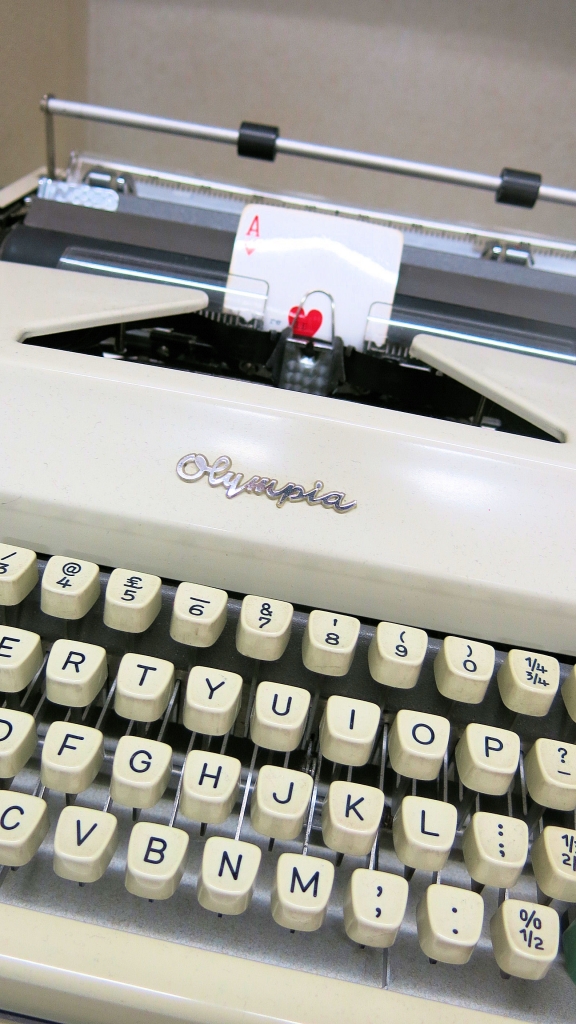 I love this old vintage look. It doesn't matter it it's not perfect. It adds to the look.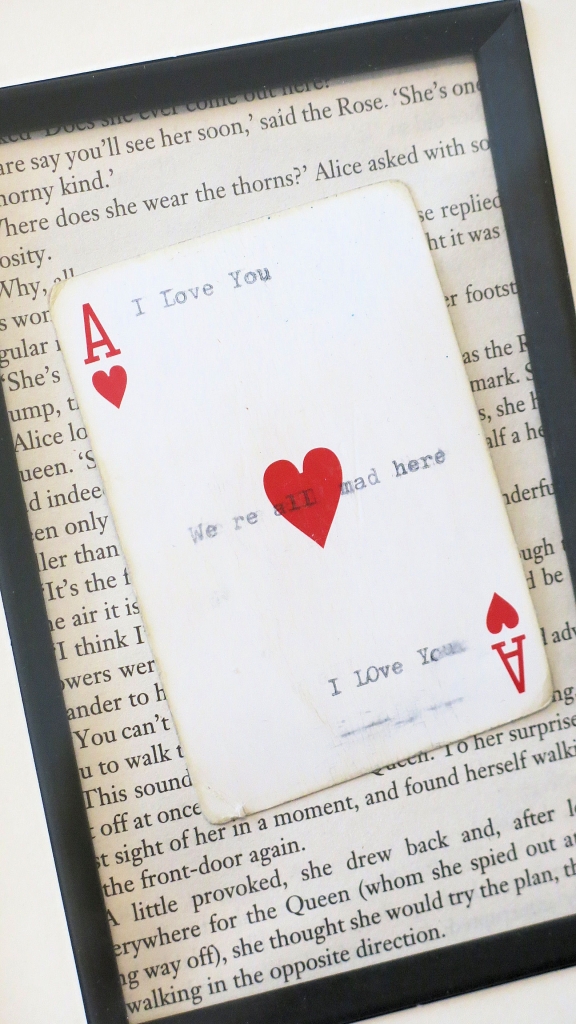 Work out where you want your card to be stuck on the book page and once you are happy, stick it in place and then put the frame back together again.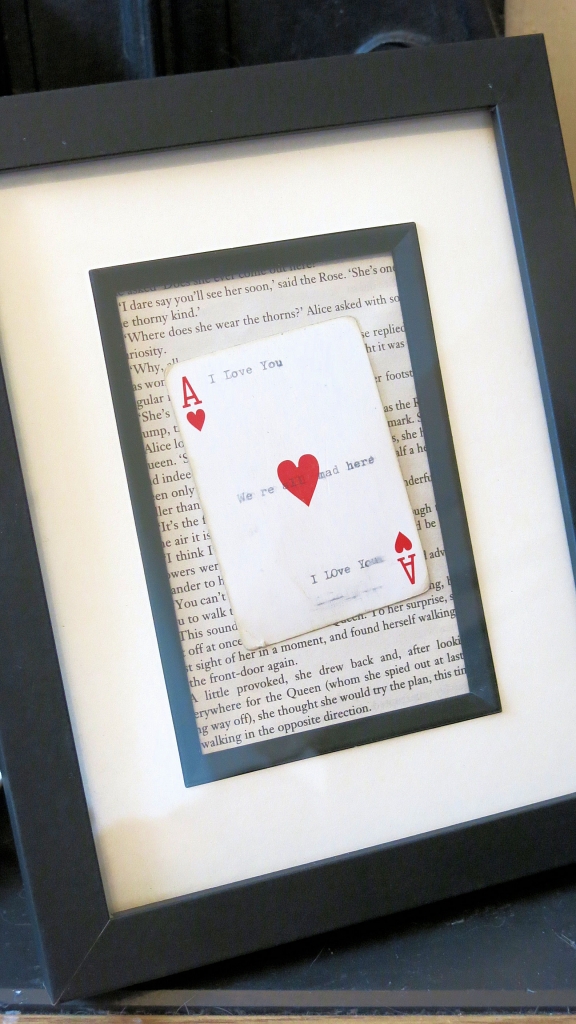 I'm going to keep this as a gift for hubby. It's the anniversary of our first date this summer. I think it will make a lovely gift.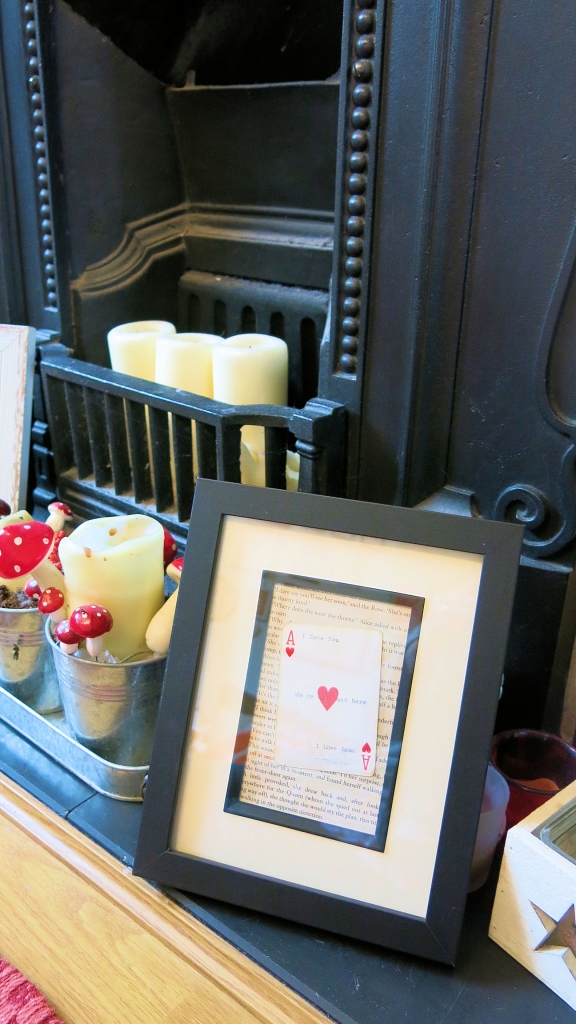 For lots more Alice inspired ideas. Check out our Pinterest board here.
And don't forget we'd love to see what you make with your kit when it arrives. Please add #lollipopboxclub on instagram and @lollipopboxclub on facebook.
Thanks xx