Feeling Sketchy with Citrus Twist – by Terri
Hello everyone, Terri here with my first post on the blog as part of the fabulous Lollipop Box Creative Team. I was super excited to get the Citrus Twist box. It is such a bright and beautiful kit, perfect for documenting all my summer memories.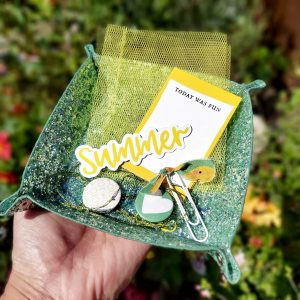 As soon as I read the little zine that comes in the box I was inspired by Lisa's sketch. Sketches are my favourite things to find inspiration from.
The colours in the Citrus Twist kit were perfect to document our tasty Aperol Spritz drinks that we enjoyed during our trip to Sardinia. I started off by adding Campbella watercolour in orange and yellow tones to the white cardstock background.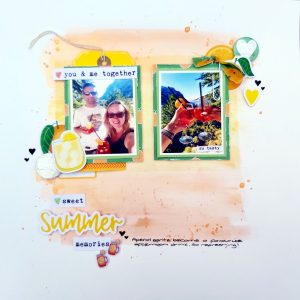 I used two photos which I backed with the light green and then the green/orange patterned papers. Then added the yellow netting behind them both in a large rectangle.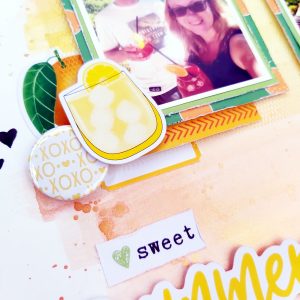 I created two clusters of embellishment to the bottom left and top right of the photos. These use a mix die cut ephemera, stickers and Dotty about Flair. I used the fabric in the kit to add a little tie to the top of the white paperclip.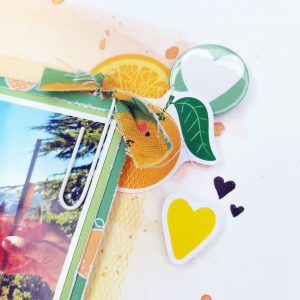 I look forward to seeing all your creations from the kit over in the Lollipop Box Facebook group
Thanks
Terri x