Fun Happy Mail with Vicki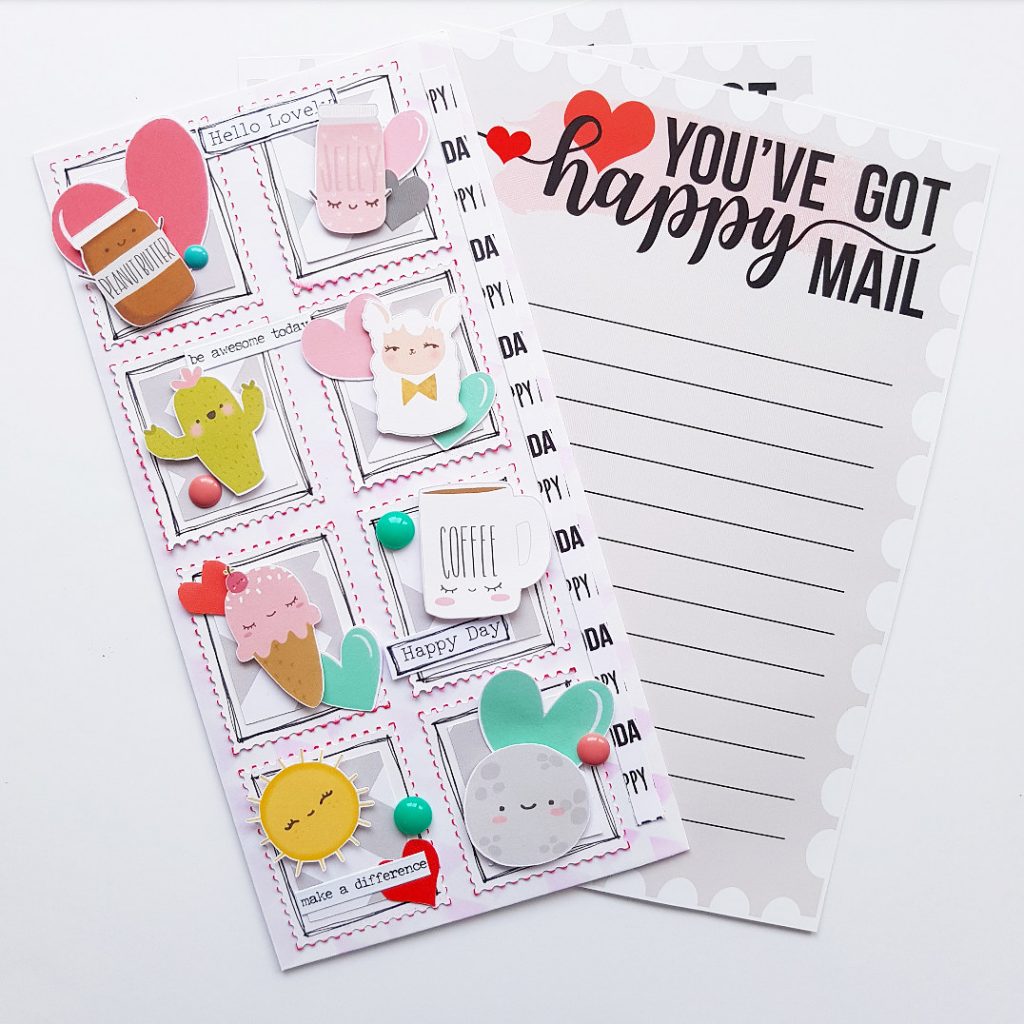 Hi Everyone,
Vicki here using my DIY kit today!
I wanted to decorate the outside of the envelope that came with the writing papers as I was putting it inside a bigger package so didn't need an address on.
I used my silhouette machine to cut out the stamp shapes and just brushed some red ink around the edges. I cut some smaller rectangles from the kit papers and glued them inside the stamps.
My measurements were a bit off after cutting them so I stuck a strip of the happy mail paper down the edge. Measuring has never been my strong point!
I printed and cut 8 die cuts to pop in each stamp and added a few word stickers. I finished off by adding some of the heart stickers I had leftover and some enamel dots.
I hope it cheers the person receiving it up as much as it did me making it!
Have a good day!