Fussy Cutting Scrapbooking with Lorraine
.
Hello there and happy Monday!
.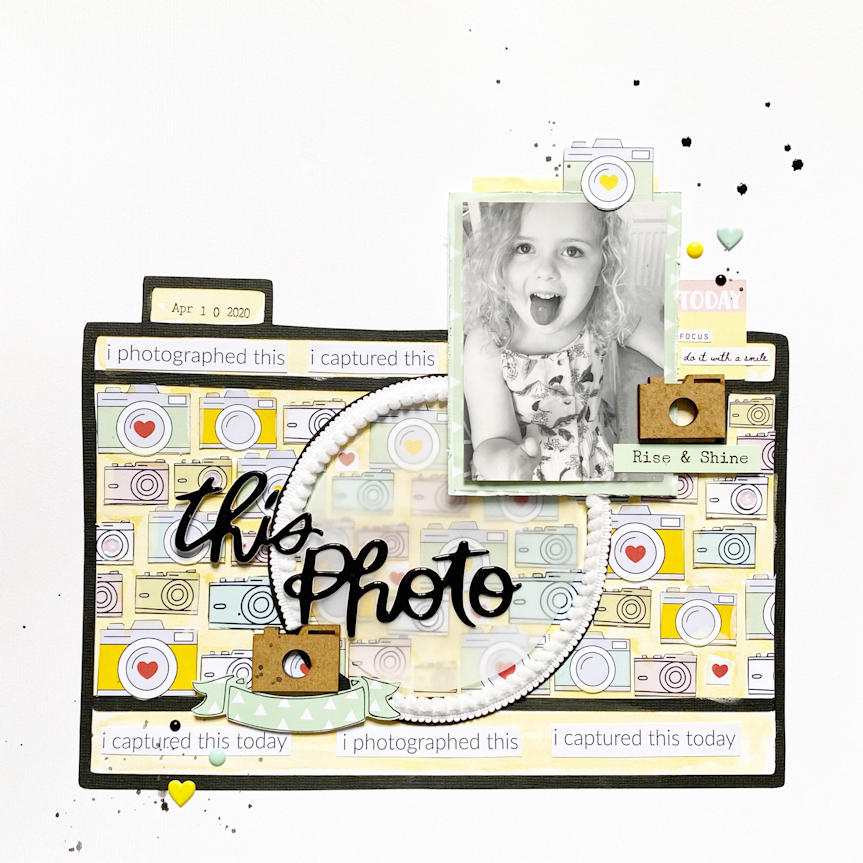 .
As soon as I saw the patterned paper in the March kit here that features lots of pretty cameras, I knew this needed to be fussy cut. Scissors in hand, Netflix on and a cup of coffee and an hour of fussy cutting was a great way to relax. I created this 12×12 scrapbook layout using a single handout shape of a camera from black cardstock strips, adhered to a white cardstock background and painted with mustard watercolour to the inside. The fussy cut cameras were easy to position and secured with adhesive in the middle of each one. From this point the layout design came together quickly with a large circle of black cardstock and mini pompom trim for the camera 'lens' and photo mounted onto coordinating patterned paper added to the top right of the large camera shape.
.
To create a soft effect I added a circle of plain vellum inside the lens. A simple black script title worked perfect to balance the colours and patterns. Embellishing the layout was fun, the wooden cameras added interest and a different texture. Clusters of enamel dots and hearts and splatter of black Indian ink extended the diagonal design to the two edges and draws the eye through the main elements.
.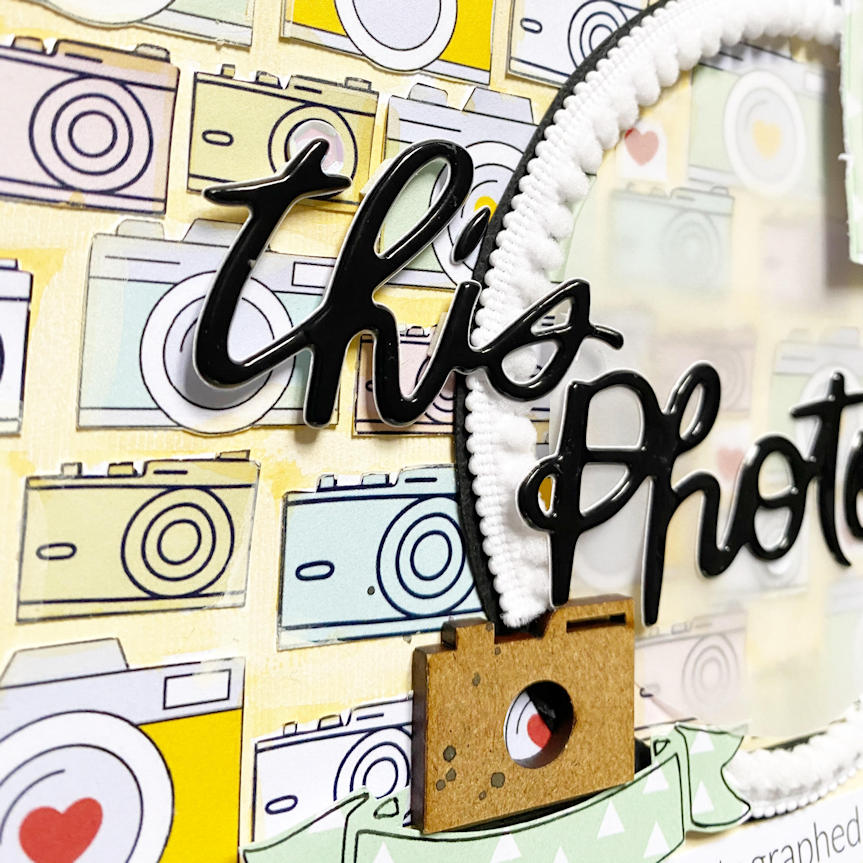 .
The text strips on the camera patterned paper were great for adding to the two borders of the camera shape, I simply trimmed these, cutting off the little hearts to add into the camera design to fill small gaps. The final touch was a date stamp to the 'flash' and a fussy cut camera with the lens cut partway as a tab above the photo. There are lots of places you could journal. I plan to add journaling all around the edges of the white background when I have found out more about the story behind the photo from my daughter.
.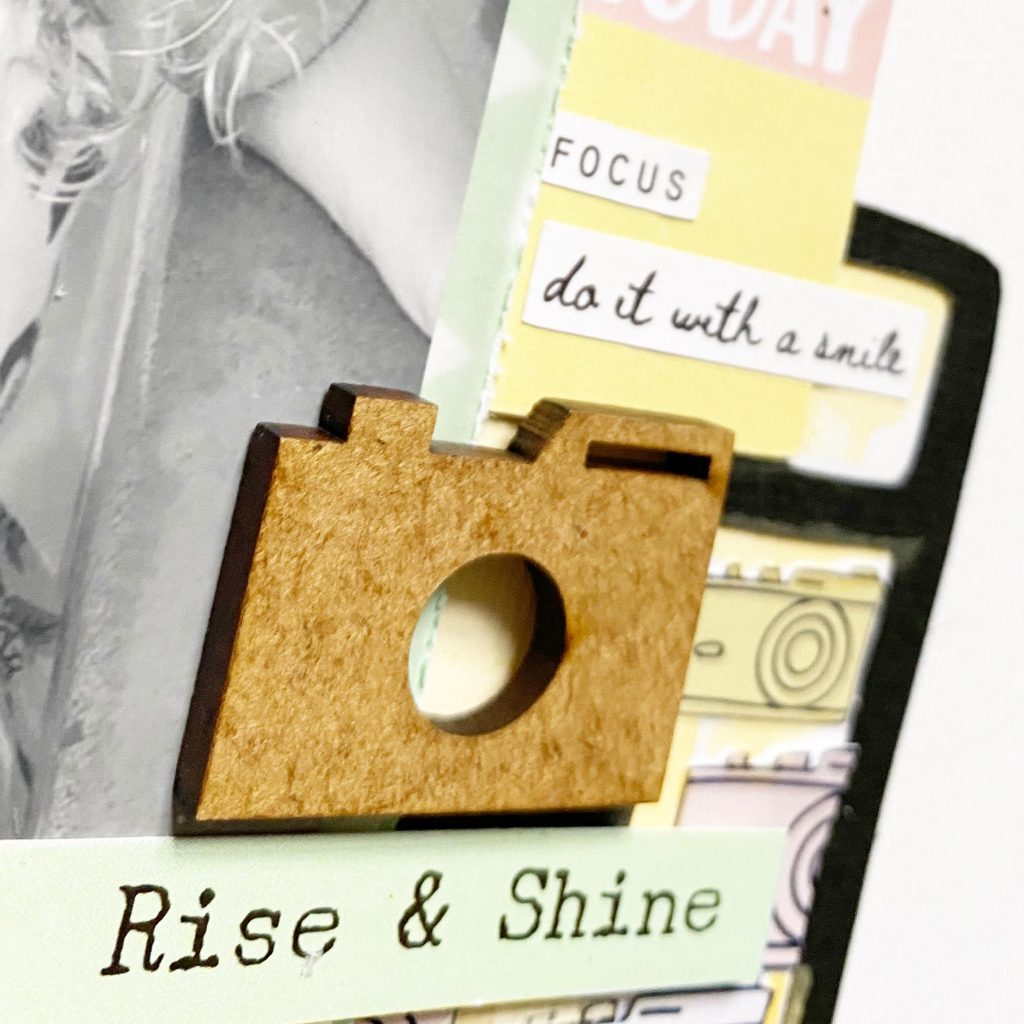 .
I hope you have enjoyed reading how my layout came together. If you paper craft in smaller formats such as planners, mini books or smaller traditional scrapbooking then do give this technique a go as I would love to see how you make it work for your style of crafting.
.
Lorraine xxx